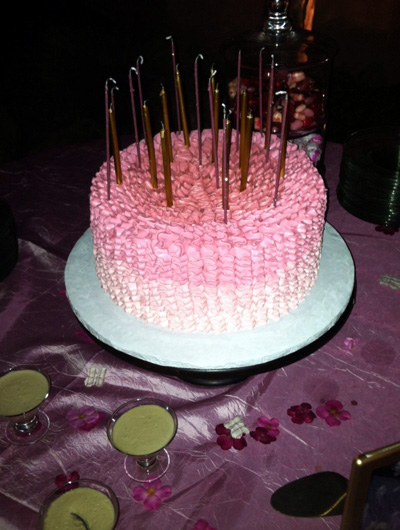 For dessert, I put out a pink-candy sweets tower, a gorgeous pink birthday cake, and individual mini Bourbon-Butterscotch Puddings.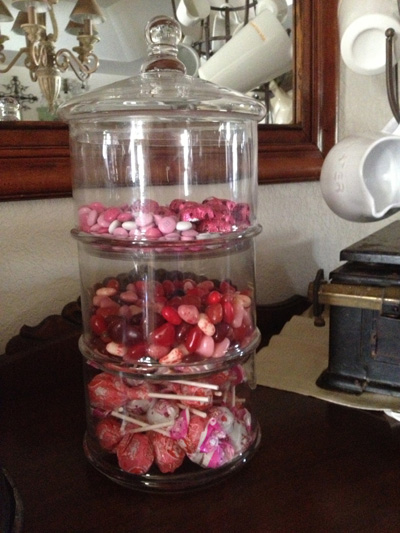 I bought the birthday cake from Honey Moon Sweets, a bakery in Tempe that my sister uses all the time. Sloane is the wedding and special event coordinator at The Buttes Resort in Tempe. Birthday cakes were also ordered from Honey Moon Sweets for My Dad's 80th birthday party and for my 50th Surprise Party.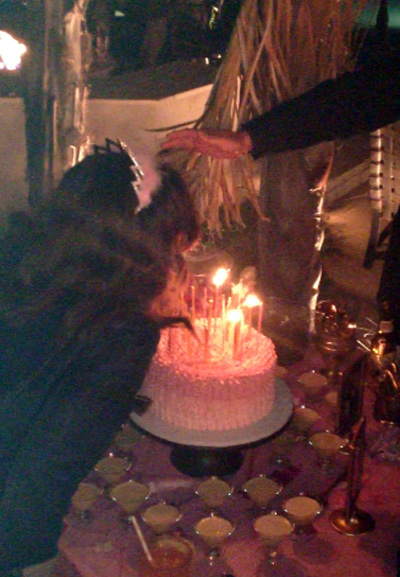 I requested a pink ombre ruffle layered cake, like one I'd seen on Pinterest, and the pastry chef at Honey Moon Sweets made it exactly as I imagined it would be. So Pretty!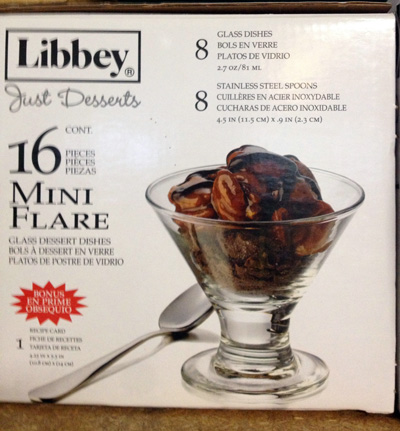 The pudding recipe came from Bon Appétit. I doubled it and used mini-flare dessert dishes instead of ramekins, otherwise, I made it exactly as it was written.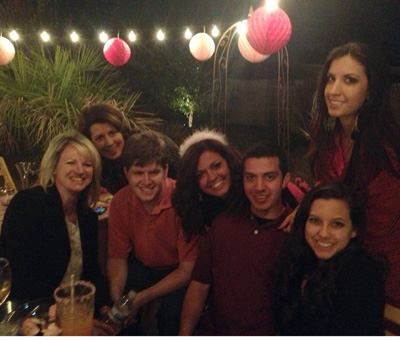 Anne, Lorraine, Connor, Peggy, Stevo, Samme, and Natalie – happy after enjoying dessert!
March 3, 2013 4 Comments