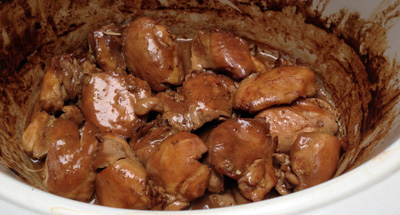 These chicken thighs may be "skinny" but they are juicy and packed with flavor. The thanks go to a slow cooker and a few sugar-free Walden Farms products.
Of course, if you don't have the sugar-free stuff; regular ketchup, barbecue sauce, and syrup or honey may be used instead, although your thighs will be "fatter" than these "skinny" ones.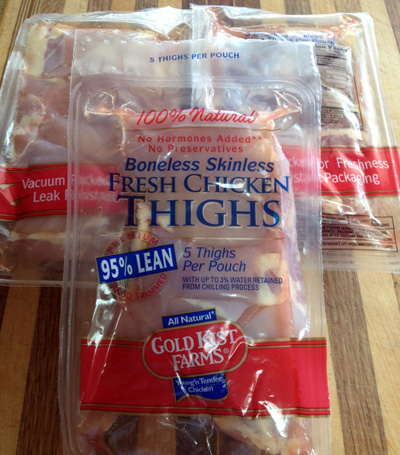 I buy the boneless skinless chicken thighs at Costco. They come in a 6-pack, each pack contains five thighs. I used three packs, 15 thighs, for this recipe and put the remaining three packs in the freezer.
March 25, 2013 2 Comments