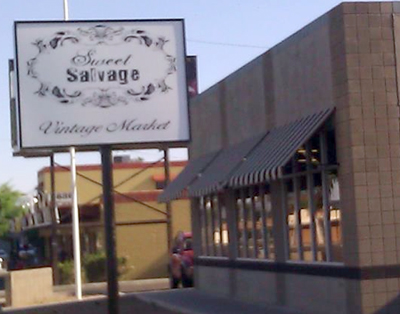 At the January Sweet Salvage sale, I spotted something "fabulous" as I was standing in the checkout line. It was something very similar to a thing I've been dreaming about for months now. I looked at the price, looked at all the stuff I already planned to purchase, and knew I could not have it all. I let the "fabulous thing" slip away.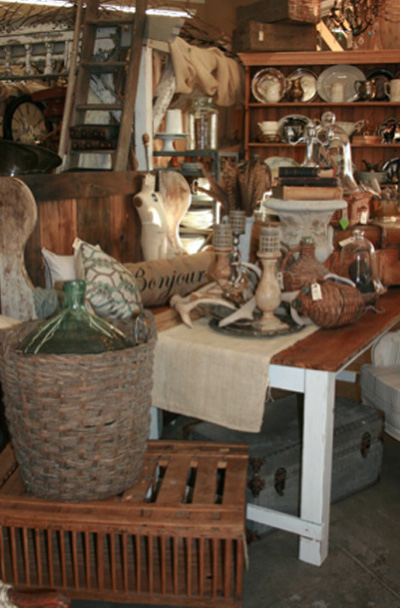 (Hint #1 – the "fabulous thing" is in the photo above. I swiped this image from the Sweet Salvage blog. Can you guess what it is?)

For the rest of the month, I regretted not putting everything else I had in my hands down and getting the "fabulous thing" instead. But I held on to a glimmer of hope that "fabulous thing" would not be sold and would still be there when I returned for the February sale.
Kim and I walked into the door on the Friday morning of the February sale, and I headed straight for where it had been the last month. And…
IT was still there!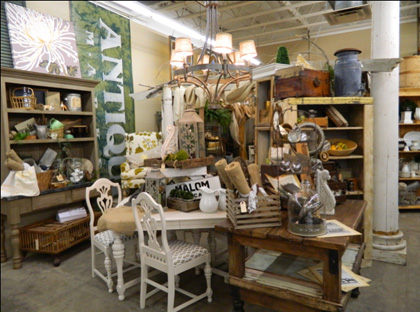 (Hint #2 – the "fabulous thing" is also in the February Sweet Salvage photo above – this image is also swiped from their blog. Do you spot it yet?)
I was so relieved! After being filled with regret all month long, it was still there, a sure sign that I was meant to have it! At least that's the 'sign' I read.
(Hint #3 – I've been dreaming of this fabulous thing ever since I first learned that such a thing even existed. I had seen something very similar to it on the blog of the talented person I love to stalk. A year and a half ago, I read THIS post on Heather Bullard's blog and have been coveting the item ever since.)
March 7, 2013 2 Comments