Happy Birthday to two of my dearest friends. Two women whom I adore.
Their birthdays are only two years apart, but I won't reveal who is older or their exact ages.
Let's just say that one is a tiny bit more than decade younger than me and the other is just less than a decade behind me.
Yeah, they're young and they are both gorgeous, inside and out!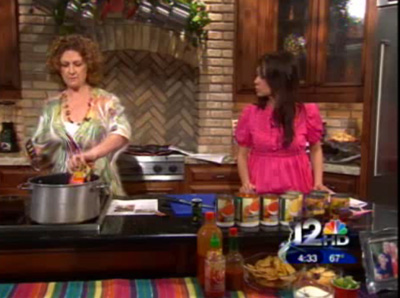 You may not be able to see them, but they are both in the image above. You can easily see that I am cooking with Tram Mai on the old Valley Dish. We are making Amy's Famous Taco Soup. Because it is Amy's recipe, I'd brought along a framed photo of Amy and her family… you can barely see it down in the lower right corner of the image.  Can you see it?
Since then, Amy and Tram have been together at my house a couple of times, but unfortunately, I'd never gotten a photo of them together, so until I do, this will have to do!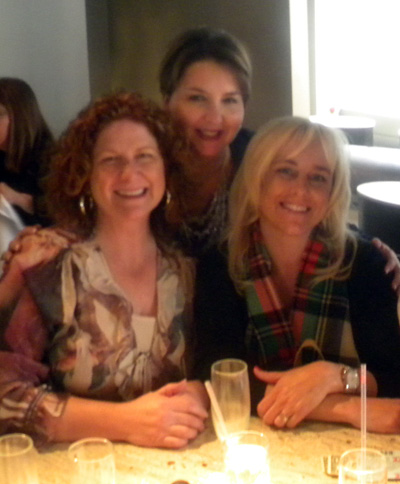 Before our mutual friend, Lori, moved to Chicago, we used to celebrate Amy (on the right) and Lori's (center) birthdays together.
Happy Birthday, Amy! I love you!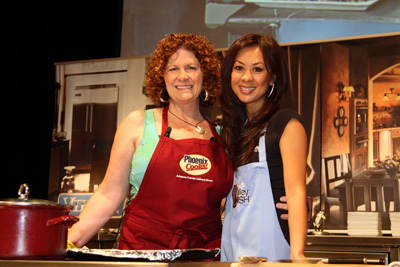 This fun photo was taken in August 2010 when Tram invited me to cook with her on stage at Phoenix Cooks. Good times!
Happy Birthday, Tram! I love you!
March 21, 2013 6 Comments