Linda Hopkins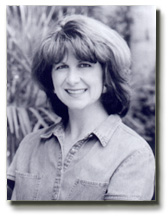 Currently, Linda Hopkins owns and operates Harmony Boards, a cheese & charcuterie-focused business located in Scottsdale, AZ, creating beautiful Instagram-worthy and artfully designed boards for all occasions and events of every size.
We provide the very best American and European cheeses, cured meats, fresh and dried fruits, and seasonal vegetables along with a selection of seasonal locally made accoutrements. The boards are topped off with assorted nuts and olives and sprinkled with seasonal flower and herb garnishes.
Prior to opening Harmony Boards, Linda was a cooking instructor, working with such international chefs as Jacques Pepin, Emeril Lagasse, Martin Yan, Ken Hom, Paula Wolfert, Nathalie Dupree,  Anne Willan and the late great, Julia Child. She has attended culinary schools in France, San Francisco, and New York and has worked with a large variety of local chefs, including Vincent Guerithault, Christopher Gross, Mark Tarbell, Roxsand Scocos, and Robert McGrath. Many of these culinary icons have graced the kitchen of Barbara Fenzl's renowned  Les Gourmettes Cooking School in Phoenix, Arizona – where Linda taught a series of classes each session from 1988 through 2019, when Barbara Fenzl retired and closed the school.
Linda is involved in several culinary organizations; a founding member of the Phoenix chapter of Les Dames d'Escoffier International (LDEI). The International Association of Culinary Professionals (IACP). From 1999-2002, Linda was the Producer of the Culinary Concert for the IACP Foundation, the charitable arm of IACP. And is a former Phoenix chapter member and board member of the American Institute of Wine and Food (AIWF) that was founded by Julia Child and Robert Mondavi.
Linda also has recipes featured in various cookbooks including; "Foodista Best of Food Blogs Cookbook", "Cooking With Les Dames d'Escoffier: At Home With the Women Who Shape the Way We Eat and Drink", "Family Fun: Cooking with Kids", "Southwest The Beautiful Cookbook", and "Reflections Under the Sun"
Les Petites Gourmettes has been featured in Parent's Magazine, Child Magazine, The Arizona Republic, The Scottsdale Tribune, Cooking with Beth and Bill, Family Fun Magazine, and all the local Phoenix news channels for its unique focus on children's cooking. Additionally, Linda was a regular guest chef on The Valley Dish with Tram Mai for its entire one-and-a-half-year run. She was the show's first and last guest with over a dozen appearances in between. Go to the "In The News" page to see more.
Linda Hopkins and this very blog you are reading now were featured in the March 2011 issue of AZ Magazine, as one of the "30 People Changing the Way You Eat"! Click HERE to check it out.
Copyright © 2001 – 2023 Les Petites Gourmettes