Happy
Easter
from

our

home
to
yours
.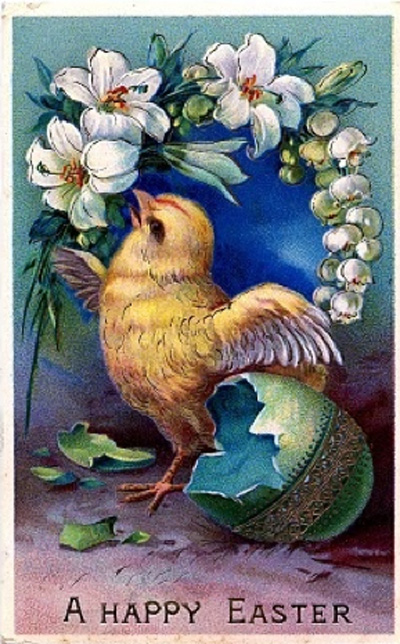 I'm writing this post on Saturday afternoon as I bake, cook, and set up for our Easter brunch on Sunday. I love Easter, not only for the important purpose of the day and joyous celebration – allowing us to focus again on the foundations of our faith. But also for the relaxed family-oriented holiday that it is.
Sunday promises to be a beautiful day! It is expected to be in the mid to high 70's while we are enjoying our outdoor meal.
Today I give you the recipe for our dessert and one of my impromptu decorating ideas. I'll share the rest of the decor, tablescape, and recipes in the week to follow. Until then, I wish you all a Blessed and Happy Easter.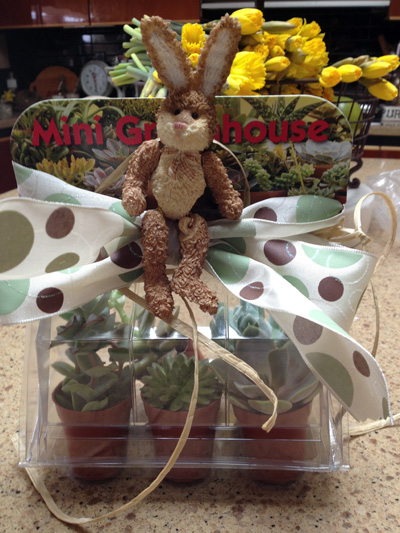 First the decorating…  I mentioned, in yesterday's post, that Amy gave me a hostess gift of a mini succulent greenhouse. It was almost too cute to open but open it, but I did.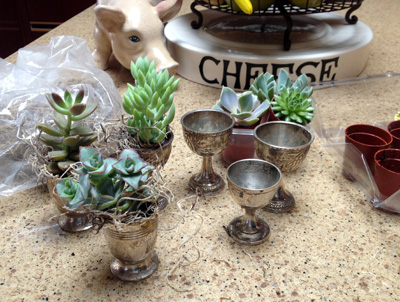 I transplanted all six of the succulents into vintage silver egg cups.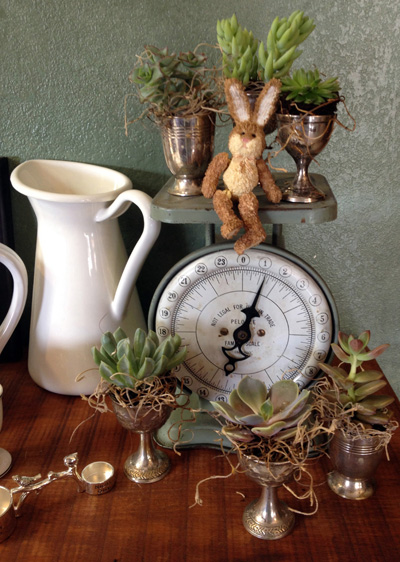 In the morning, I'll incorporate them into the tablescape, until then they are hanging out on the vintage green scale in the kitchen along with the cute wooden bunny that Amy attached to the packaging. Pretty cute, right?
Now for the dessert –
First, a couple of quick notes: It is important to plan ahead for this bread pudding. Instead of the usual bread, I'm using angel food cake. The cake takes longer to dry out than bread would. So give it a good 48 to 60 hours to dry before you put the dessert together.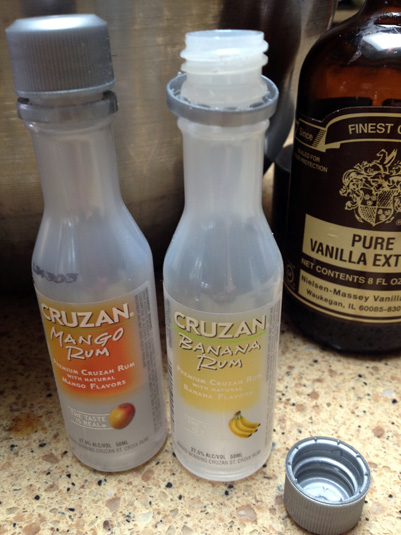 Secondly, I was too lazy to go to the liquor store to buy the amount of banana rum or banana liqueur I needed. I thought I had enough but it turns out the little "airline" bottles only hold 3 tablespoons liquid – I needed 4 tablespoons – so I used 1 tablespoon of mango rum to make up the difference.
Tasted Great!
Point is, to use what you want or what you have on hand. Spiced rum, regular rum, hazelnut liqueur, Galliano, whatever.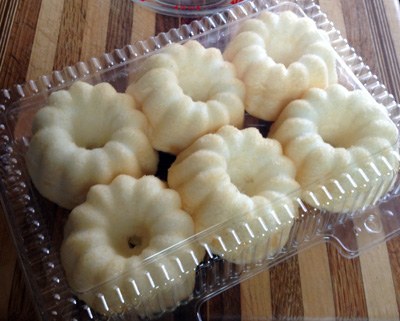 P.S. I found the double package of 6 mini angel food cakes at Costco.
March 31, 2013 5 Comments