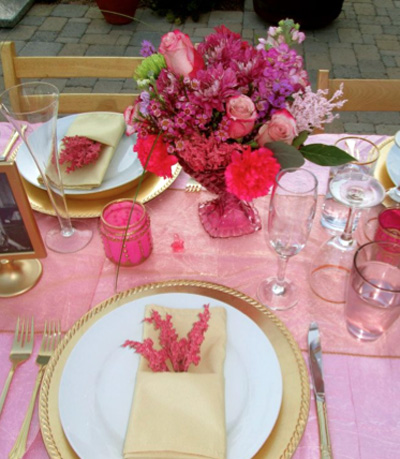 I received several emails from readers who wanted to know how to make the pocket fold on the napkins I used for Peggy's birthday dinner.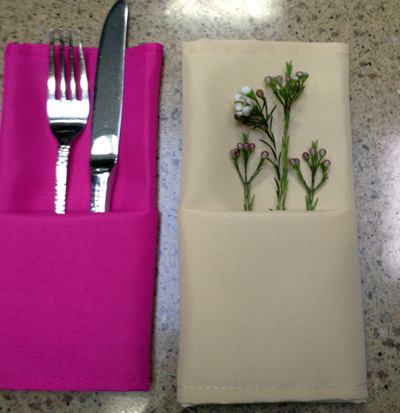 Making them is easy as can be.  Here is your step-by-step guide.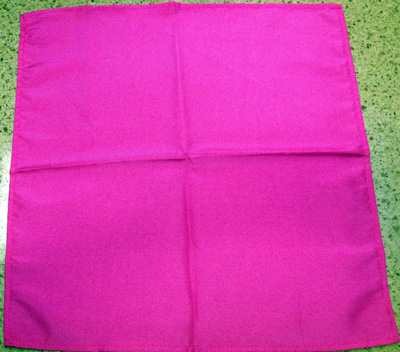 1. Spread the napkin right side up on a flat surface.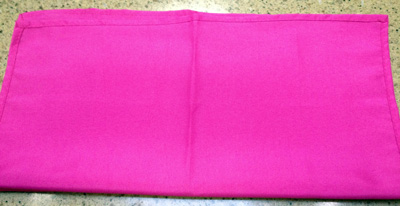 2. Fold the bottom of the napkin up, in half, to meet the top edge.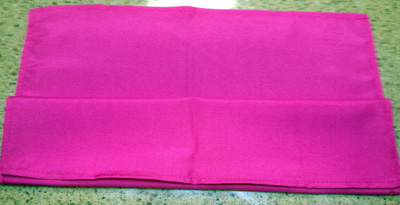 3. Take the top layer and fold it down to the fold line on the bottom edge. The top layer will now have a fold line along the center of the napkin.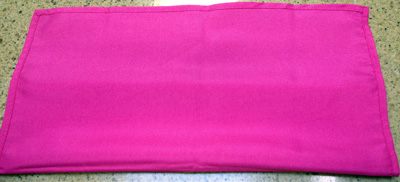 4. Carefully turn the napkin over. Be certain that it stays folded.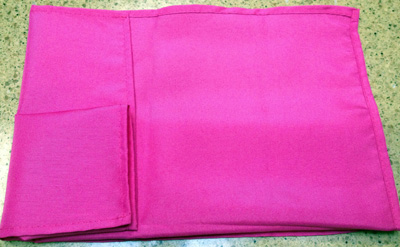 5. Fold over the left side of the napkin to the center.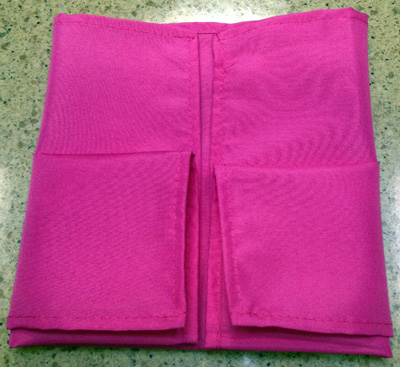 6. Now fold the right side of the napkin in, to meet the left side, in the center of the napkin.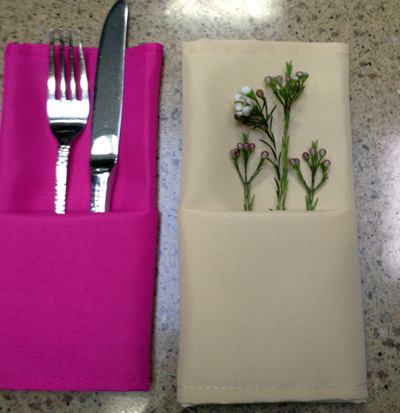 7. Fold the napkin in half so that the two sides meet.
8. Tuck flatware or flowers or a menu card or whatever you'd like into the pocket.
Ta-dah – that's all there is to it!
Sadly, this is the very last birthday party post. How about a few final photos of the fun night?
March 4, 2013 1 Comment