Yesterday was once again the third Thursday of the month, which means that I made my monthly pilgrimage to Sweet Salvage.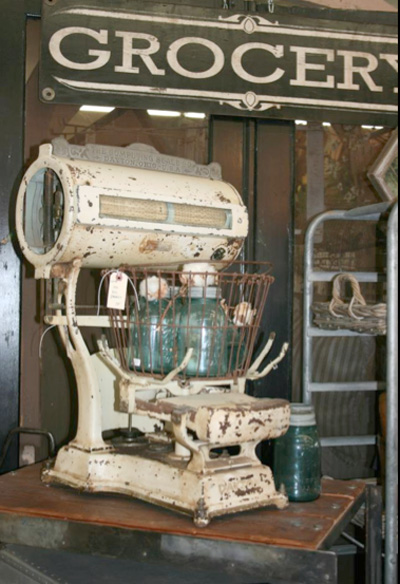 The March theme is "Backroads & Blooms" – absolutely perfect for the first week of spring. But of course, it is, those Sweet Salvage women never disappoint!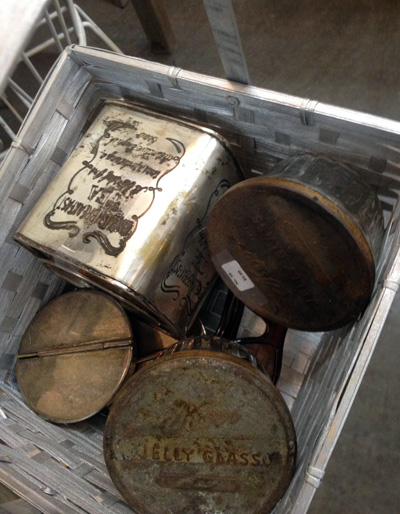 Along with this basket full of little silver and glass trinkets, I purchased a super cool vintage industrial parts drawer chest.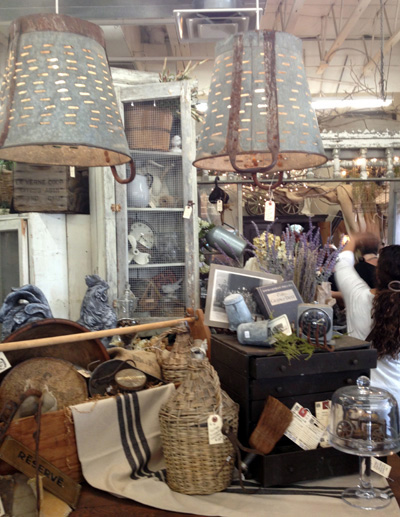 The metal chest of drawers can be seen on the tabletop above, it is right there behind the glass pedestal dessert dome. And that's all I bought. It may be a new record for the least amount of stuff I've hauled out of there at one time. This makes me think I should make a return visit before the weekend is over!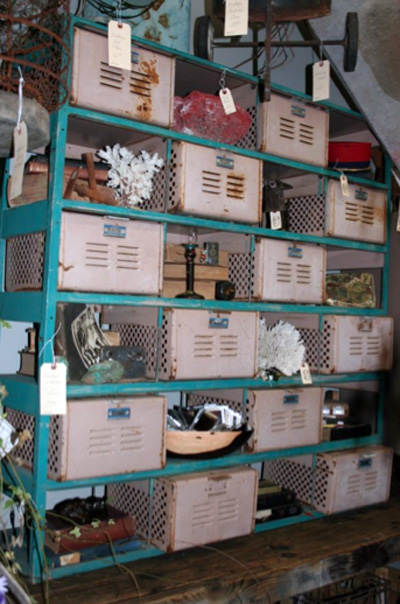 I loved this other industrial find, a set of gym locker cubbies, but it's just too big, I'd have nowhere to put such a thing.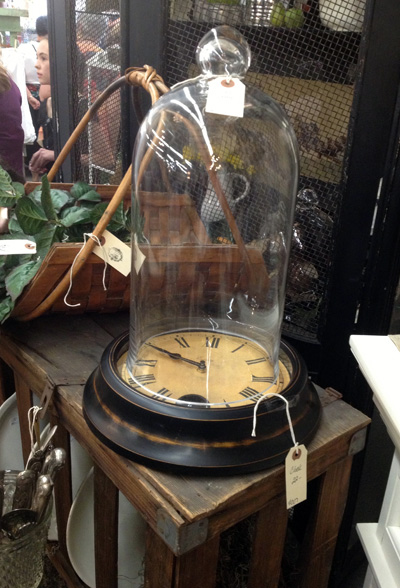 I absolutely adore this idea of using a clock as the base plate for a tall cloche. I'll be stealing this look for sure!
The awesomeness of Sweet Salvage has not gone unnoticed. As I mentioned a couple of months back, my favorite lifestyle blogger and magazine editor, Heather Bullard, made the trip from California for a visit.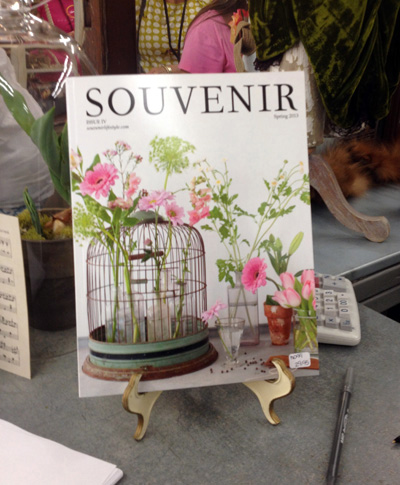 March 22, 2013 No Comments