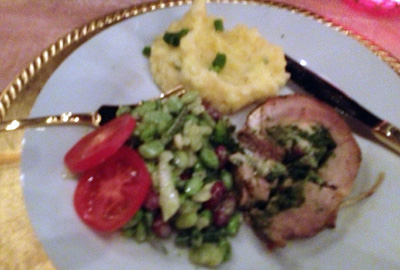 For our sit-down birthday dinner we had stuffed pork loin, green onion and Parmesan mashed potatoes, and a cold succotash side dish. The potatoes and the succotash have been posted here before, there are links to those recipes near the bottom of this post.
Peggy is not a big fan of beef. Occasionally, she'll indulge in a hamburger, but put a plate with beef tenderloin in front of her and she turns her nose up at it. (I know, sometimes I think there is something wrong with that girl!)
It was a blessing when you were feeding 25 people, though! Beef tenderloin would have been on the expensive side, to say the least. But a pork loin – now that is doable!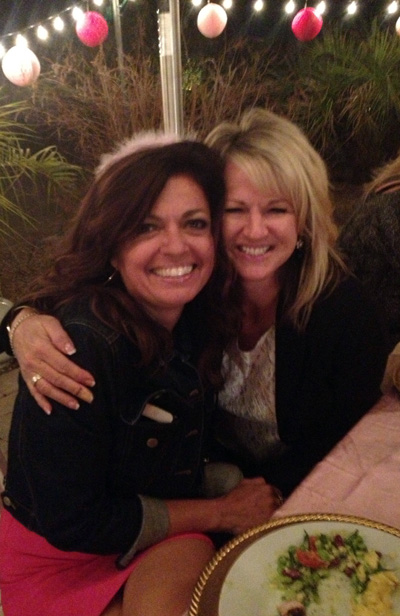 I was initially planning to use pork tenderloin, but when I compared the price of the loin to the tenderloin – well that made the decision for me. I purchased two huge pork loins at Costco, they were about $18.00 each.
This recipe would work just as well using beef tenderloin, so choose whichever you prefer. If you can't find Manchego cheese, use Monterey Jack or Pepper Jack instead.
March 2, 2013 1 Comment