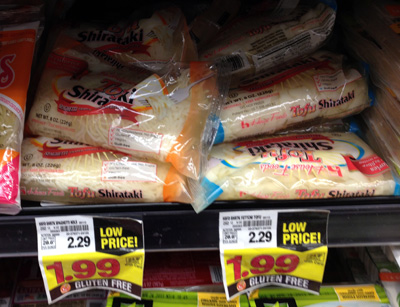 My dear friend Karen recently turned me on to a gluten-free noodle product. The noodles are made from either tofu or white yams. The brand is Shirataki and they can be found locally at Sprouts and Fry's. At Sprouts the everyday price is $1.69 each, at Fry's a bag is regularly $2.29. They are found in the refrigerated section, near the tofu.
(Thanks to a kind comment from LCDC, I learned that the brand of the noodles I found is House Foods and that Shirataki is the type of noodle. I happily stand corrected. Thank you, LCDC!)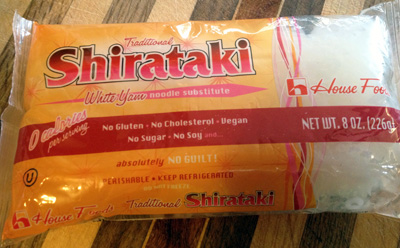 I was skeptical at first, considering they come packaged in a water and look a bit slimy … but they were delicious! Shirataki noodles are quite a bit more expensive than dry noodles, but considering they are precooked, quick to use, and the yam variety has zero calories, the tofu style – only 20 calories… it may be worth the extra dough.
They have a long (about 3 months) expiration date, so if you find them on sale, stock up!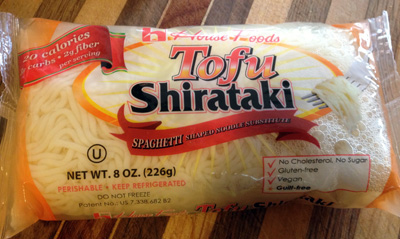 March 9, 2013 3 Comments