Laura and more birthday pics
Before I get to the details of the surprise party mentioned in yesterday's post; I want to send birthday wishes to my dearest friend, Laura Heffron. Laura and I (pictured above) have been friends since high school, when we discovered our birthdays were only one day apart, added together, we have been alive for 100 years!  Laura was my maid-of-honor 25 years ago and is Marissa's godmother. I was a bridesmaid at her wedding and am godmother to 2 of her 3 sons. Happy Birthday, Laura! I love you!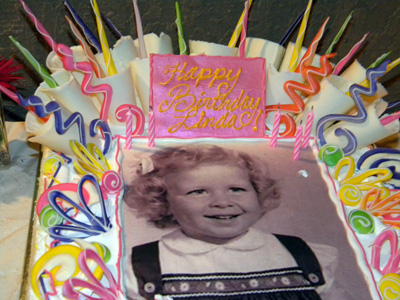 My beautiful birthday cake from Honey Moon Sweets!
Thank you, Peggy, Sloane, Anne, and Dave! xoxo