the dessert table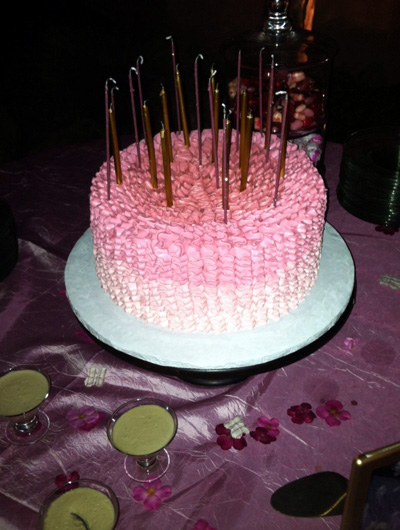 For dessert, I put out a pink-candy sweets tower, a gorgeous pink birthday cake, and individual mini Bourbon-Butterscotch Puddings.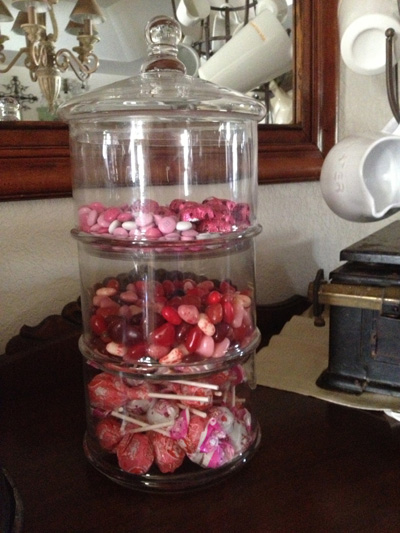 I bought the birthday cake from Honey Moon Sweets, a bakery in Tempe that my sister uses all the time. Sloane is the wedding and special event coordinator at The Buttes Resort in Tempe. Birthday cakes were also ordered from Honey Moon Sweets for My Dad's 80th birthday party and for my 50th Surprise Party.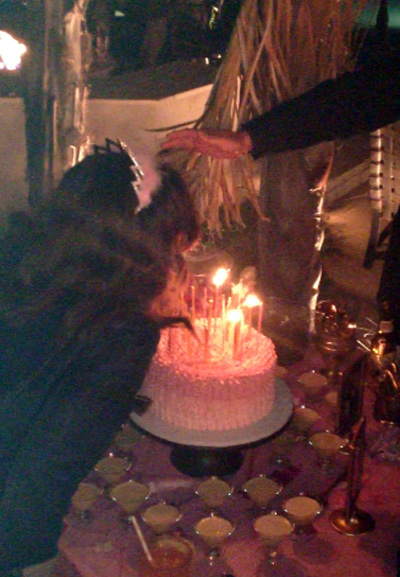 I requested a pink ombre ruffle layered cake, like one I'd seen on Pinterest, and the pastry chef at Honey Moon Sweets made it exactly as I imagined it would be. So Pretty!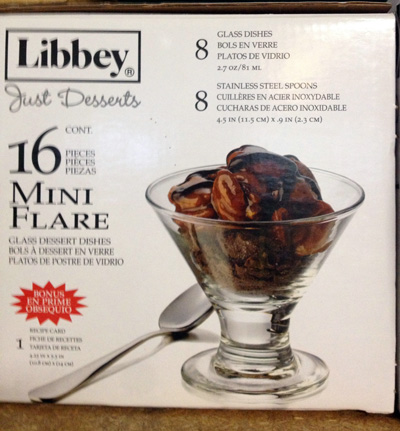 The pudding recipe came from Bon Appétit. I doubled it and used mini-flare dessert dishes instead of ramekins, otherwise, I made it exactly as it was written.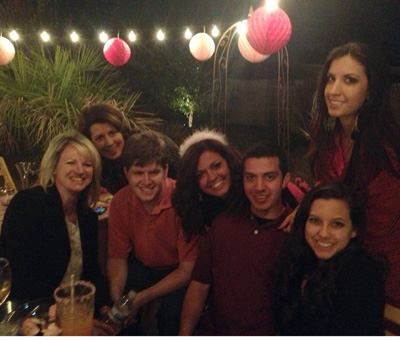 Anne, Lorraine, Connor, Peggy, Stevo, Samme, and Natalie – happy after enjoying dessert!
Bourbon-Butterscotch Pudding
1/4 cup (1/2 stick) unsalted butter
1 vanilla bean, split lengthwise
3/4 cup (packed) light brown sugar
2  1/2 cups heavy cream
1 cup whole milk
1 tablespoon bourbon or Scotch
1/2 teaspoon kosher salt
6 large egg yolks
1/4 cup cornstarch
3 tablespoons sugar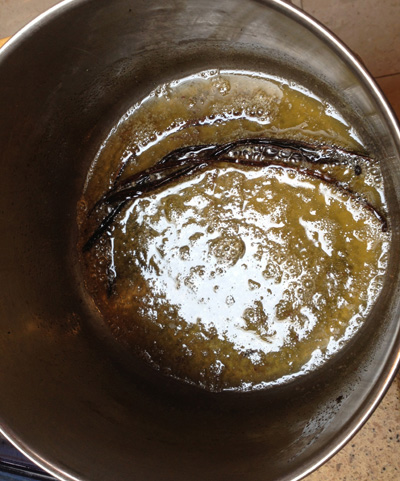 Melt butter in a medium saucepan over medium heat. Scrape in seeds from vanilla bean; add bean. Cook, swirling pan occasionally until butter begins to brown and smell nutty about 3 minutes.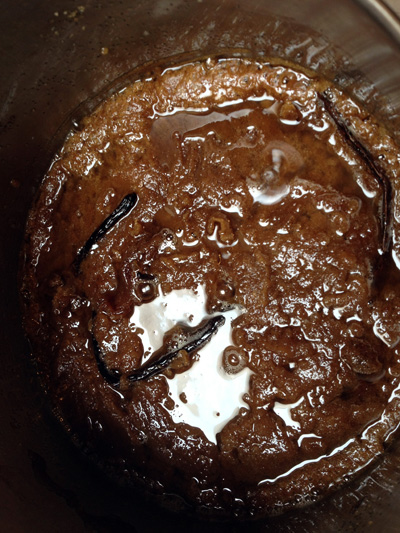 Add brown sugar and cook, stirring occasionally, until sugar is starting to dissolve, about 2 minutes. Add cream, milk, bourbon, and salt; bring to a simmer.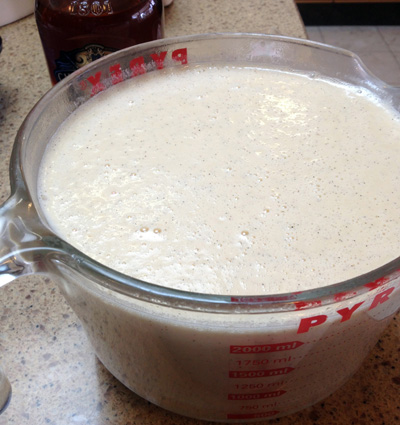 Remove from heat, and transfer to a large measuring cup or bowl with a pour spout. Wipe out the saucepan and set it aside.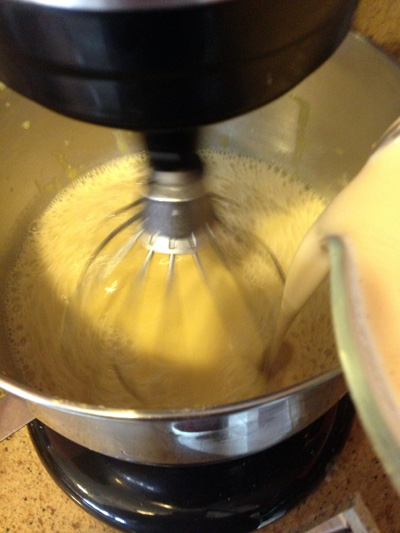 Using an electric mixer and the whisk attachment, whisk egg yolks, cornstarch, and sugar until smooth. With the machine running, gradually add the hot cream mixture.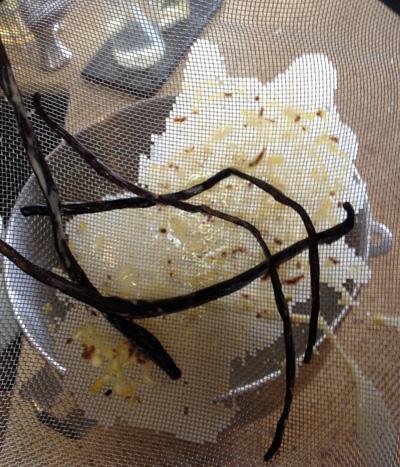 Strain custard through a fine-mesh sieve back into the wiped-out saucepan and cook over medium heat, stirring often, until custard bubbles occasionally and starts to thicken, 5-6 minutes.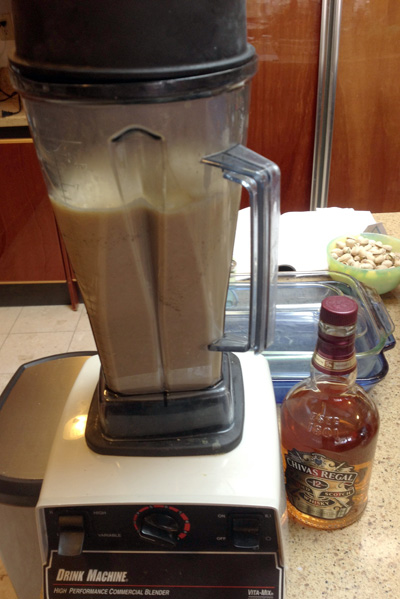 Remove saucepan from heat and transfer mixture to a blender. Blend briefly on low speed until smooth. Place ramekins or bowls on a rimmed baking sheet. Divide custard evenly among mini dessert cups or ramekins and chill until set, at least 3 hours.
Puddings can be made 3 days ahead. Cover and keep chilled.
Makes 16 mini-flare dessert cup puddings or 6 to 8 ramekins