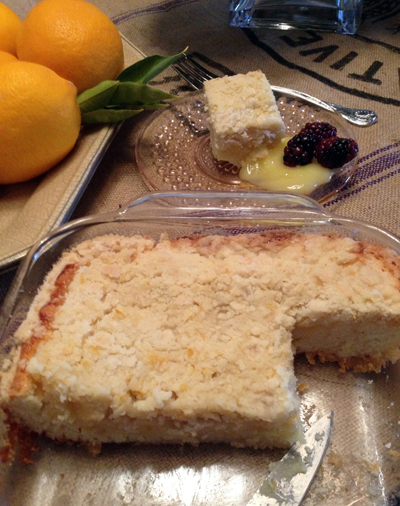 This is the dessert I made with that microwave lemon curd I posted yesterday. The recipe said to serve it warm or at room temperature. I served it warm. That was a mistake.
I had a piece the next morning (yes, for breakfast – don't judge!) that was at room temperature –
So. Much. Better.
Do not serve it warm!
As with the curd, this recipe comes from the February issue of Southern Living. I only altered it slightly; using Meyer lemons instead of regular lemons, honey yogurt instead of plain, and adding a bit of garnish.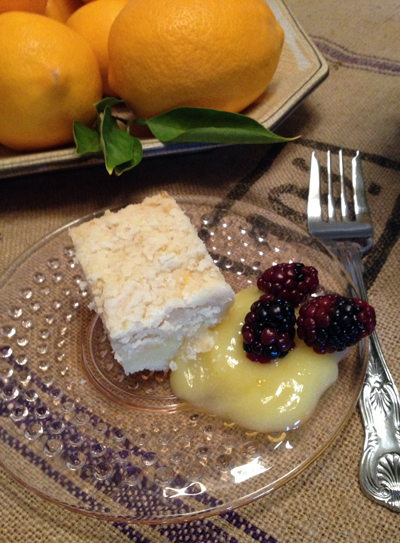 The one other change I'll make when I make it next time, is to cut the crumb topping in half. Not that it was overwhelming or that it was not wonderful, just to cut down on the fat and calories. It's just that half a stick of butter seems like a better bet than a full stick when you can do with less, you know?
If you love lemon, lemon curd, lemon bars… yeah, any sort of lemony-goodness, you'll love this. It's a keeper!
January 20, 2013 1 Comment