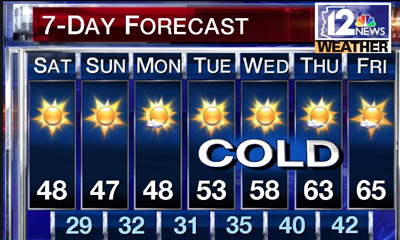 In case you're not local and just in case you haven't heard – we've been freezing here in the desert this past week.
Literally freezing.
It's not right.
This is the desert!
That land of saguaro cactus and yucca, not ice and snow!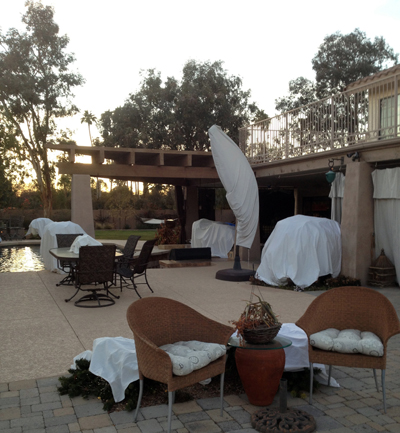 Winter is our prime time! It's what we live for, perfect weather! Not freezing temps that damage our desert-loving plants. (Yes, those are sheets covering plants and trees in my backyard.)
We aren't supposed to be moaning and groaning about the weather now, that's what we have 6 months of summer for … 115+ degree days … that's our moaning and groaning time.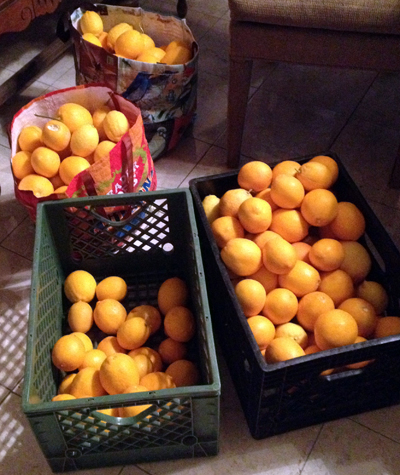 I am not happy! Not happy because it forced me to get out and try to pick as many of my Meyer lemons as I possibly could pick in one day. I wasn't able to get them all. Close, but not all. The photo above represents about 1/4 of the crop I got off the tree.
My dad took home a full crate plus a full shopping bag.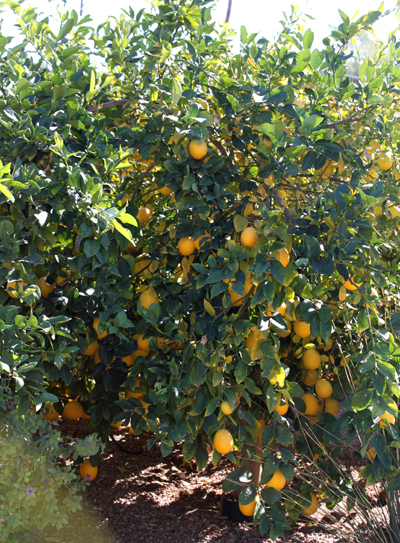 The tree was the most prolific it has ever been. Here is what it looked like on Thanksgiving day.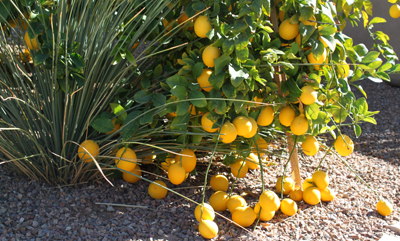 So many lemons, that they were laying on the ground, still attached to the tree. The weight of them brought them down that far.
In late November and early December, I picked all the low lemons and took several bags to Les Gourmettes, to share with the teachers and students there.
January 16, 2013 5 Comments