This was my horoscope on Tuesday.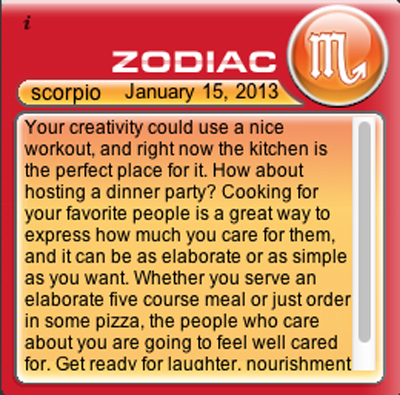 How perfect is that? Oh, here are the last few words you can't see, "… nourishment and warm feelings."
It's perfect because I already had on my calendar two dinner parties this week.
Peggy and Anne were over last night and my dear friend, Karen, who was a bridesmaid in my wedding 27 years ago, and her husband Bob, are coming over for dinner tomorrow night. Got to Love It!
Are you ready for the onslaught of Meyer lemon recipes? I hope so, that is what I'll be making for quite a while now!
Don't have Meyer lemons? Not to worry. You can use regular lemons in any of my recipes that call for Meyer lemons.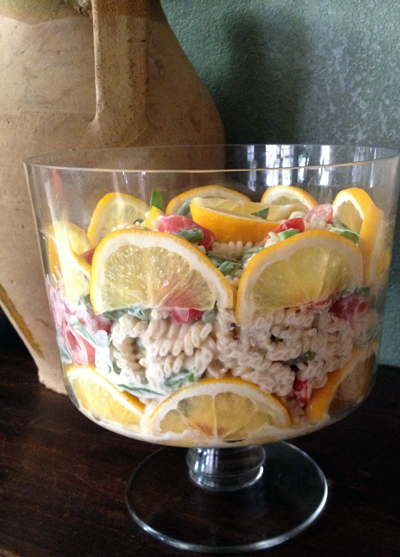 I saw a photo of a version of this salad on Pinterest and was inspired by the use of a trifle bowl to serve it in. I created the recipe from scratch but stole the visuals and serving idea. If you don't have, but have always wanted, a trifle bowl – Crate & Barrel always has them in stock.
It's so pretty and springtime fresh and it turned out to be a delicious main course salad. I'm sure Peggy and Anne will attest to that. It would be lovely as a side salad on a buffet too.
January 17, 2013 2 Comments