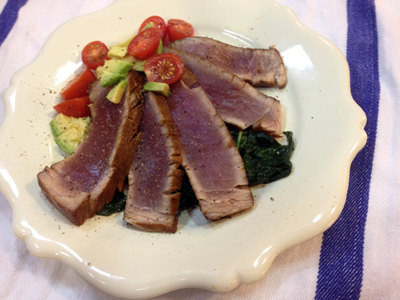 Seared ahi tuna is already one of the easiest and most impressive things to make for a special occasion or on the fly any ordinary weeknight.
A little salt and pepper, a little oil, and a hot skillet or grill pan are all you need. I've decided to make it a tiny bit more complex, by adding a marinade of coffee, sugar, and salt.
See, not too much more difficult, just a little something extra.
January 15, 2013 1 Comment