Today, I have more of a tip for you than a recipe. It all came about because of a mispurchase that I made at Costco some time ago.
Mispurchase ~ spell-check does not like that, but I think it is a perfectly reasonable word.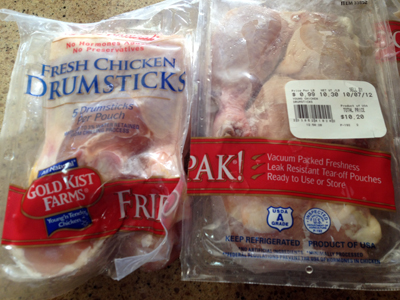 Anyhow, I accidentally bought a huge package of chicken legs instead of chicken thighs, and the legs have been sitting in my freezer for much too long.
Connor is still home this week, so I decided that he would absolutely love to have chicken legs for dinner and for a few lunches before he goes back to school on Monday.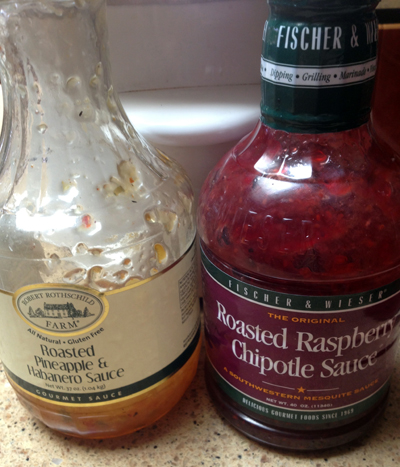 I also had way too many bottles of various sauces taking up room in my refrigerator. I used a mix of these two.
So what does all this have to do with a new tip for a crock-pot/slow cooker?
Being as lazy as can be, I didn't want to brown the legs before sticking them in the slow cooker and I didn't want to have to pull the skin off of all 15 of them. But I also didn't want all that fat from the skin to be floating around in there.  So… I came up with for brilliant idea of wadding up some foil and placing it in the bottom. Worked like a charm!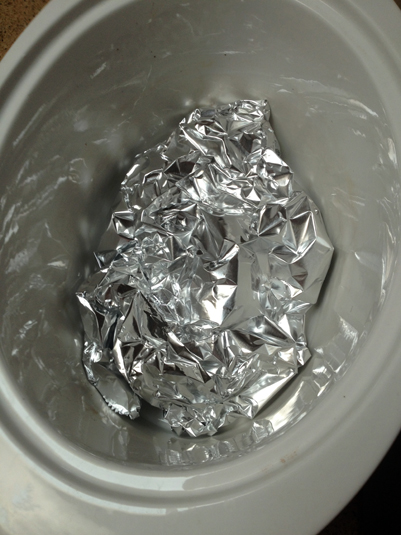 The fat all went down below the foil and the legs turned out crispy and cooked through and through.
January 11, 2013 4 Comments