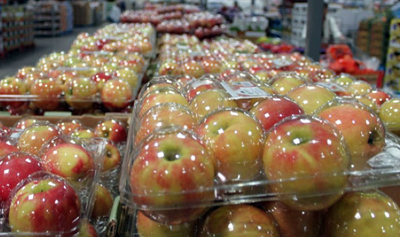 As of 4:30 PM yesterday, my house is nearly back to normal. With a boat-load of help from Connor, Christmas is packed up and put back in the crawl space.
I still need to clean up my sitting room, which served as "the wrapping station" this year. Since I was using a walker during the time I was wrapping, it looks as though a bomb went off in that area. I'll get that cleaned up today and all the regular "decor" put back into place. Then I am done!
So what's with that photo above, taken of stacks of apples at Costco, you ask?
You see, my husband, David, eats an apple every single morning. Seriously! Every. Day. He rarely gets sick, so I suppose it is true, that an apple a day does keep the doctor away.
Costco sells apples in these wonderful little domed containers.  Back in October, I began to save them with the thought that they would be perfect to hold and store Christmas ornaments.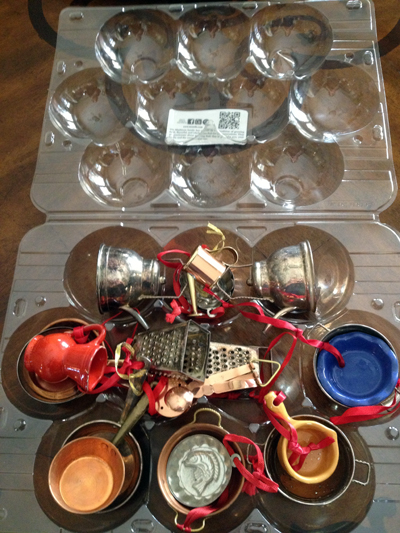 They are perfect!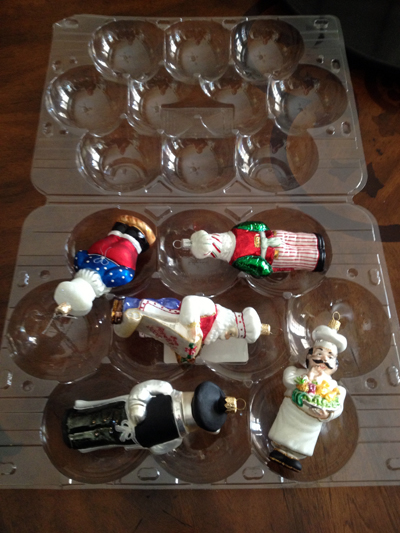 The space between every two apple rounds doesn't come up completely, so you can even place long ornaments there and take up two spaces.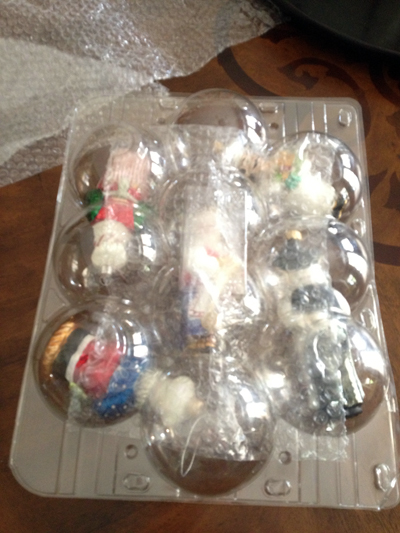 Next, I placed a sheet of bubble wrap on top to prevent items from slipping and jiggling. Then I just closed and sealed the lid, and everything is safe and sound.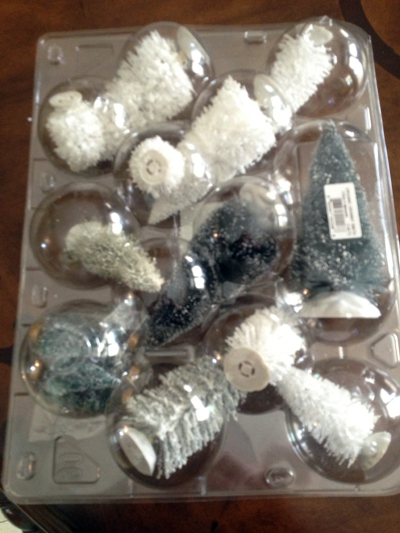 Turns out, the container is perfect for my delicate bottle brush trees too. No crushed or damaged trees to deal with next year!
January 8, 2013 7 Comments