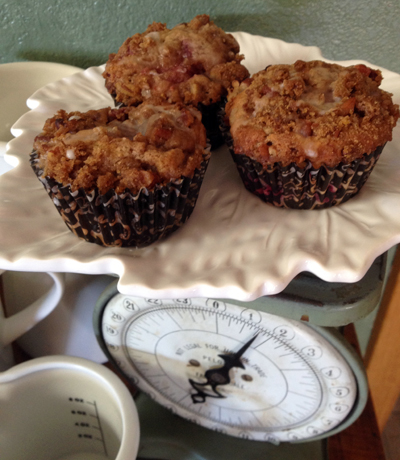 It doesn't make sense that this recipe did not appear on my blog long ago.
I developed it back in the late 1990's and it was published in "Reflections Under the Sun: The Brightest Collection of the Best Recipes from the Junior League of Phoenix" in 1999.
I remember being so pleased when the JLP requested a recipe from me. I hadn't been a member for a couple of years by then.
I had become a member in 1992, back when the previous cookbook was being published, joining too late to participate in that project.
Anyhow, everyone loves these muffins. We often make them for our graduation luncheon during summer cooking classes with the teens and there is never a crumb left. How they have been so elusive and not yet appeared here, is beyond me.  Make a batch now and thank me later!
January 13, 2013 1 Comment