Thanksgiving is tomorrow!!! Don't know that I can help you now if you haven't gotten busy yet, but just in case, I give you – Complete Thanksgiving Planning Guide and Timeline.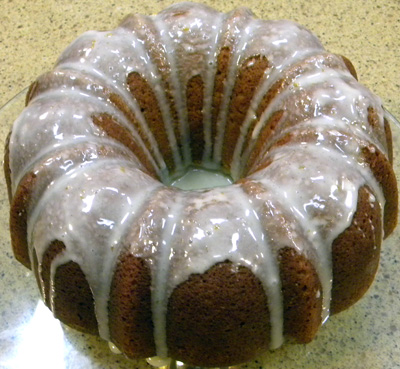 OK, so I have caved and I have made the dough for the potato rolls. How can I not, after The Audrey Files made them for her family and then raved about them on her blog? I'd feel like a heel if I stood my ground on that one. But I must rebel in some small way, so I am NOT going to make a homemade pumpkin pie this year! Instead I am making a pumpkin bundt cake, so take that, my whining family! But, I even felt a little guilty about that, so I purchased a little pumpkin pie at Trader Joe's… oh well.
I do not trust a bundt cake to come out of the bundt pan cleanly. So I never, and I mean never, use Pam to grease it. I always melt plenty of butter and brush it on every visible interior surface and then dust the pan with flour. That usually does the trick, but not every time, sometimes it just sticks in one little spot, just to spite me.
November 24, 2010 7 Comments