A few ducky facts for you today: Duck is low in Saturated Fat. It is also a good source of Iron, and an excellent source of high-quality Protein, Niacin, and Selenium. Some people wonder if the duck is in fact "white" meat since is so much darker than chicken or turkey meat.
The reason is that ducks are more active in comparison to chickens or turkeys, therefore they need and use up more oxygen. The extra oxygen in the body of the duck and in other types of game birds gives their meat a darker red color. Duck is "white" meat.  
Now that you know more about ducks than you may have wanted to know – it's time to use the little quackers in a tasty dish!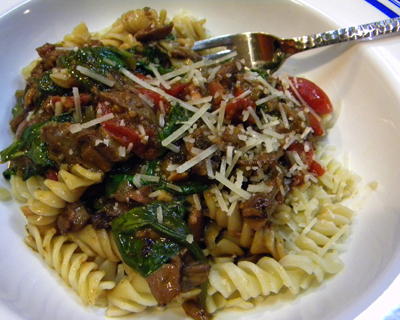 November 12, 2010 No Comments