In yesterday's post I spoke of my childhood trauma with canned vegetables and encouraged you to share childhood food stories of your own. Lori and Amy obliged and shared both hilarious and horrifying stories. Thank you! I laughed and cringed at the same time. The best part – bits of each of your stories are parts of my hot cereal story, so now I'm going to have to share it!
Not today though. In my next post, I promise.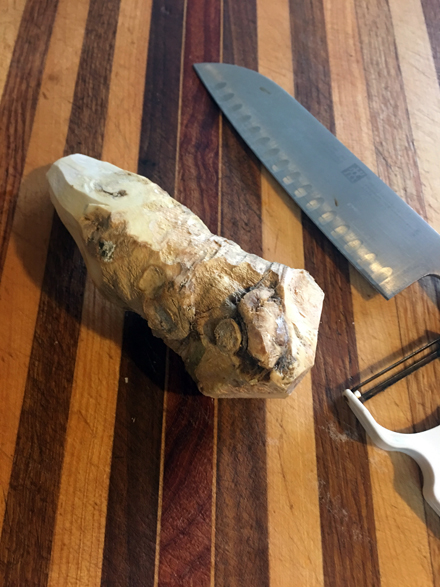 Today, I'm going to give you a recipe that will use up extra horseradish root you may have after making the fresh horseradish sauce that went with Wednesday's beef brisket recipe. At least, I had a big piece of horseradish root left, so I needed to do something with it!
March 3, 2017 No Comments