horseradish vinegar
In yesterday's post I spoke of my childhood trauma with canned vegetables and encouraged you to share childhood food stories of your own. Lori and Amy obliged and shared both hilarious and horrifying stories. Thank you! I laughed and cringed at the same time. The best part – bits of each of your stories are parts of my hot cereal story, so now I'm going to have to share it!
Not today though. In my next post, I promise.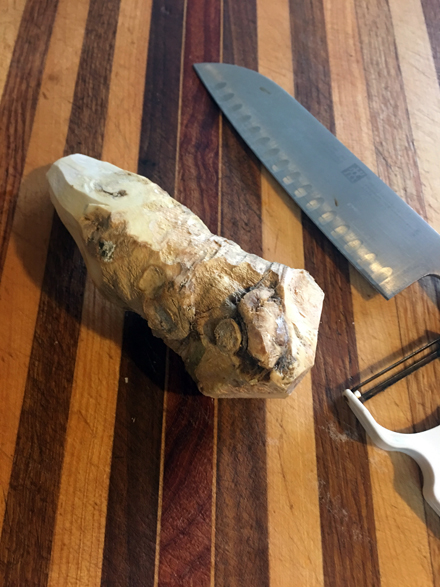 Today, I'm going to give you a recipe that will use up extra horseradish root you may have after making the fresh horseradish sauce that went with Wednesday's beef brisket recipe. At least, I had a big piece of horseradish root left, so I needed to do something with it!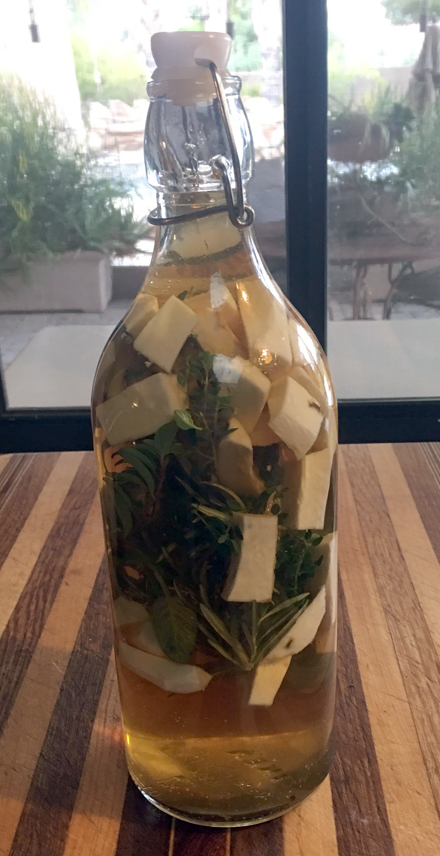 Horseradish Vinegar
Fresh horseradish root
Sterilized bottle or jar
Apple cider vinegar
Fresh herb sprigs; such as rosemary, oregano, sage and thyme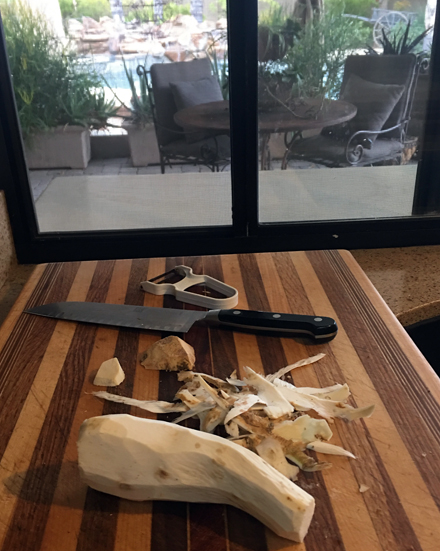 Trim off the ends of the horseradish root and then use a vegetable peeler to peel it.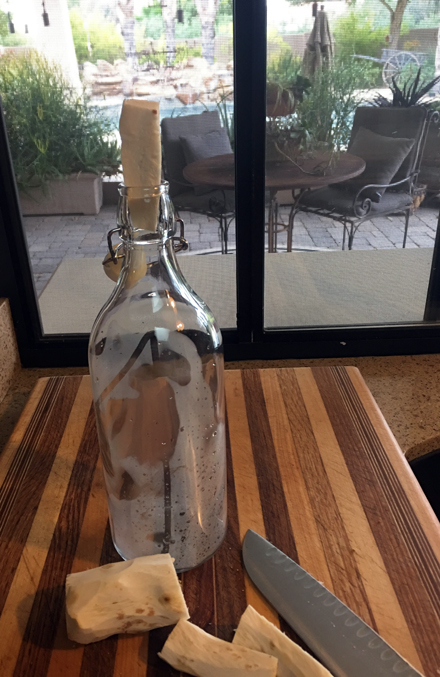 Cut into long strips or chunks (thin enough to fit into the mouth of the bottle) and place the horseradish in the bottle or jar.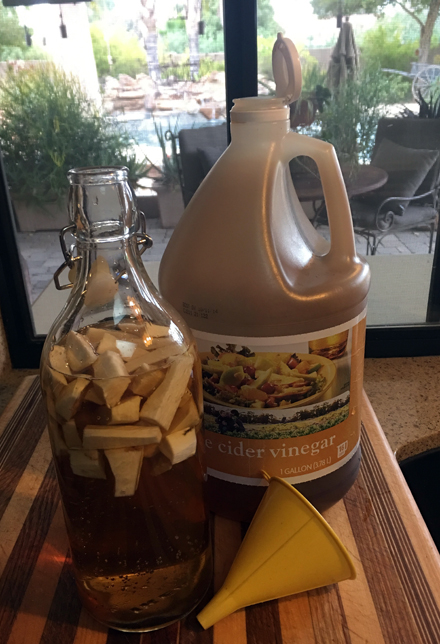 Add enough vinegar to cover.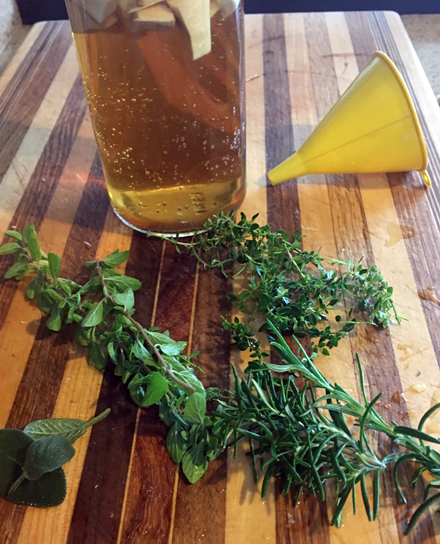 Add the herbs to the bottle.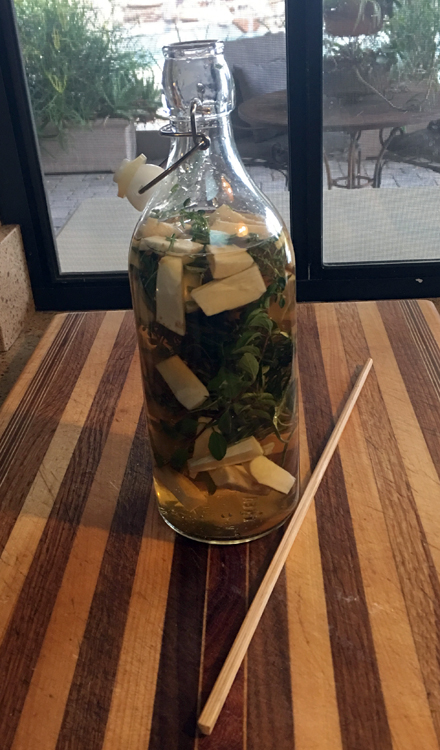 Use a chopstick or skewer to push the herbs down and under some of the horseradish chunks, keeping the herbs submerged in the vinegar.
Cover and refrigerate. The vinegar is ready to be used in a vinaigrette, marinade or for steaming vegetables after 48 hours.
Save
Save