Have you seen or tried the packages of cauliflower rice that are all the rage? I picked up a 2-pack at Costco recently to give it a try. I used one package as intended, as a side dish and honestly, I don't know what all the fuss is about. If you know of a stand-out recipe, please let me know.
I decided to use the second package for soup. You can never go wrong with soup!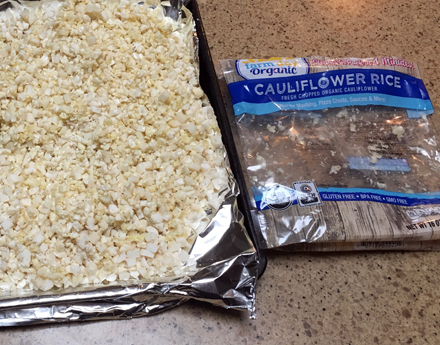 Initially, I thought I'd roast the cauliflower rice for the soup, I had it all spread out on a baking sheet, but then I decided to roast a bulb of fennel I had instead and leave the cauliflower as is. The thought process here was, "I don't want to have to keep checking on the little cauliflower bits and worry about them burning." Laziness wins!
Roasted cauliflower or not, this is one delicious and tummy warming soup.
March 8, 2017 1 Comment