massage your kale
One of my favorite Valley chefs, Kevin Binkley, was the teacher at Les Gourmettes this week. I've mentioned Kevin and his stellar restaurant, Binkley's, many times before on this site.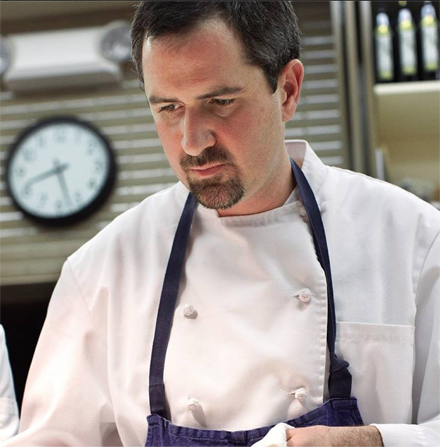 Kevin was able to do something that no one else has done, make me a kale salad lover – as long as it's this salad! I could eat it every single day for lunch and dinner and be a happy camper.
Kevin calls it a crushed kale salad. It is the same technique you'll find all over the internet, only they are calling it massaging the kale instead of crushing it. One thing he does differently is to tear the kale into bite-sized pieces instead of cutting it into ribbons or chiffonade.
In this video, I'm holding the camera with my left hand and only using my right to massage the kale. You'll use both hands.
So why crush or massage the kale? Because doing so helps break down the very strong cell structure of the leaves. After a couple of minutes, you'll notice a visible difference as you massage the kale; the leaves darken, they shrink and wilt and become quite silky, and most importantly, palatable. Raw kale is bitter and tough, massaging or crushing is key to enjoying it uncooked.
One big takeaway for me from the class was the way Kevin toasts nuts. Instead of spreading them on a dry baking sheet, like I usually do, he tosses the nuts in a little oil and salt. If you've ever toasted nuts before, you know that when they are done, they are dry. So dry that salt, sugar, or spice won't stick to them. Tossing them in the oil and seasoning before toasting is so much better!
Two points I need to make: You'll notice the recipe calls for raspberries, I didn't have any, but they are a beautiful, colorful, and yummy addition to the salad. Also, be sure to buy bunches of kale, not the bagged chopped-up variety. The bagged stuff has the center ribs included, you don't want the ribs. I used one bunch of dinosaur or black kale and one bunch of curly kale. A mix is a nice way to go.
Oh, and if you're interested in learning more about Kevin Binkley – enjoy this great documentary.

Binkley's Crushed Kale Salad
Toasted Walnuts
1 cup raw walnut halves
1 teaspoon olive oil
1/4 teaspoon salt
Balsamic Vinaigrette
3 tablespoons balsamic vinegar
1 teaspoon Dijon mustard
1/4 teaspoon salt
1/4 teaspoon sugar
Egg yolk from 1 small egg (or 1/2 yolk from a large egg)
1 tablespoon peeled and diced shallot
1/4 cup olive oil
Salad
2 bunches kale (a mix of dinosaur, curly, and/or red)
1 ½ cups finely shredded Parmesan, divided
Salt and freshly ground pepper
3 navel oranges
1 container raspberries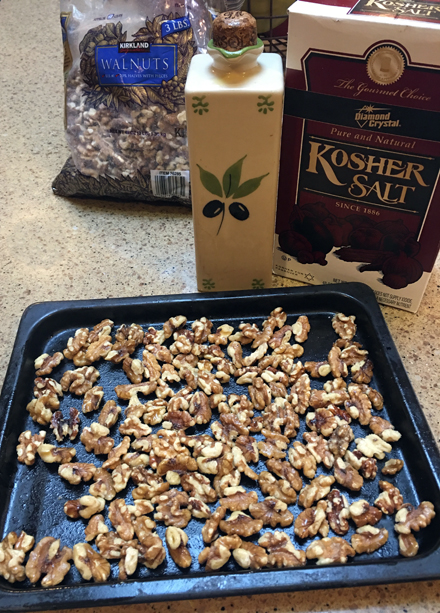 Walnuts: Preheat oven to 300 degrees. Toss the walnuts, oil, and salt on a small baking sheet to coat evenly. Toast until fragrant and nicely toasted, about 25 minutes.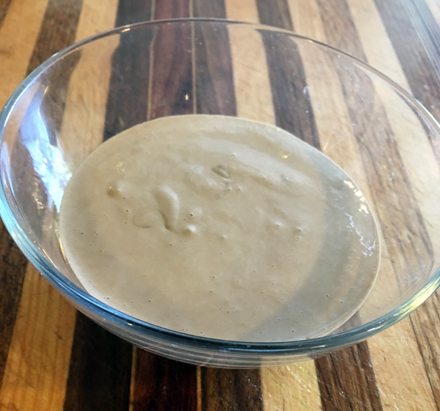 Vinaigrette: Place the balsamic, mustard, salt, sugar, egg yolk, and shallot in a blender and puree until smooth. Slowing add in the oil, with the machine running, until emulsified.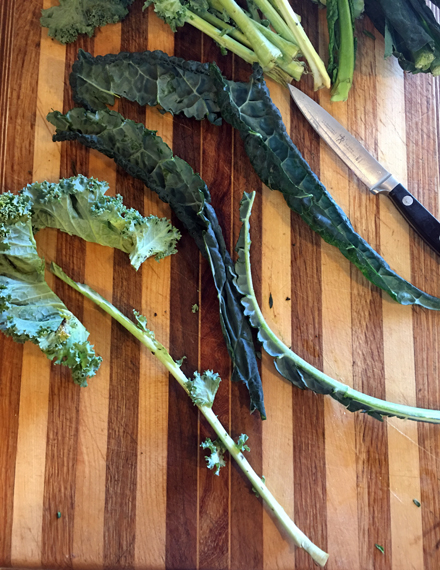 Salad: Use a paring knife to cut out the center rib from each kale leaf.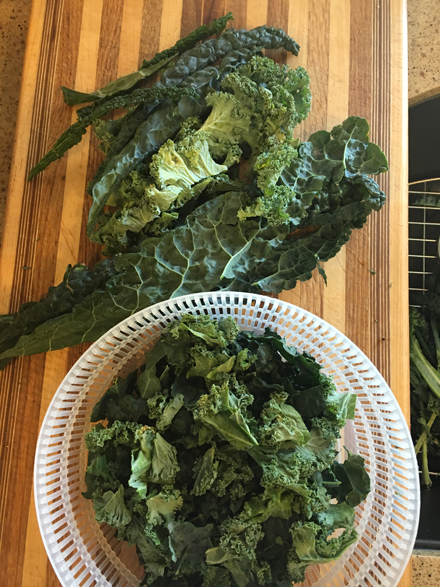 Next, tear the kale into bite-sized pieces. Place in a salad spinner, rinse, and spin dry.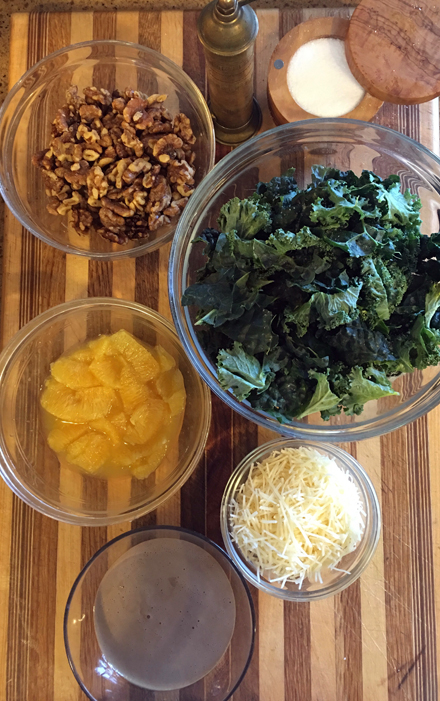 In a large bowl, crush or massage the vinaigrette, 1 cup of the Parmesan, a couple of pinches of salt, and a few grinds of pepper into the kale by hand for 2 to 5 minutes or until it is broken down, wilted, and silky.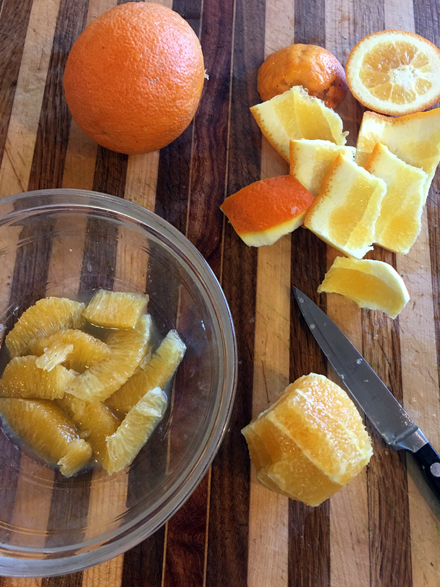 Use a paring knife to cut off both ends of the oranges, then cut down the sides, removing the peel and the white pith. Over a bowl, cut out each section of the orange, letting the supremes fall into the bowl and discard the membrane "skeleton" left behind.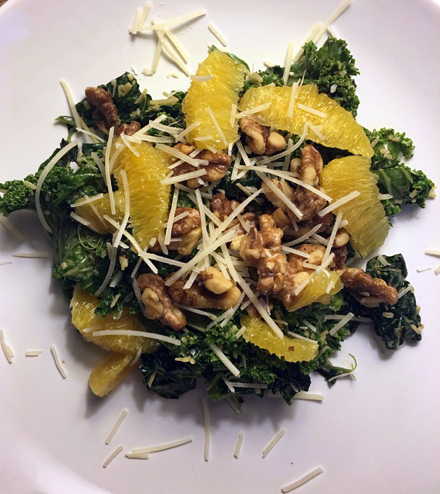 Pile the kale onto four plates, top with orange supremes, raspberries, walnuts, and a sprinkle of the remaining 1/2 cup of Parmesan cheese.
Serves 4