Orgeat and Zsa Zsa Gabor
We don't enjoy going out to dinner on Valentine's Day.
It's overcrowded, the service isn't always the best and working in the food industry, I can not relax and enjoy myself knowing that the restaurant is desperate for you to finish and leave so they can sit their next reservation.
Since Valentine's was on a Friday this year, it made it easy to go out for our Valentine's celebration on Saturday night instead. We wisely chose Bink's Scottsdale.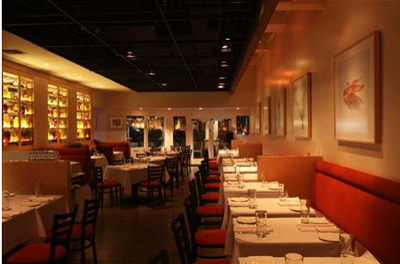 Bink's Scottsdale is the newest more casual and relaxed venture for Kevin and Amy Binkley, chef-owners of the best restaurant in the Valley, Binkley's Restaurant in Cave Creek.
There is also Bink's Cafe in Cave Creek and Bink's Midtown in Phoenix.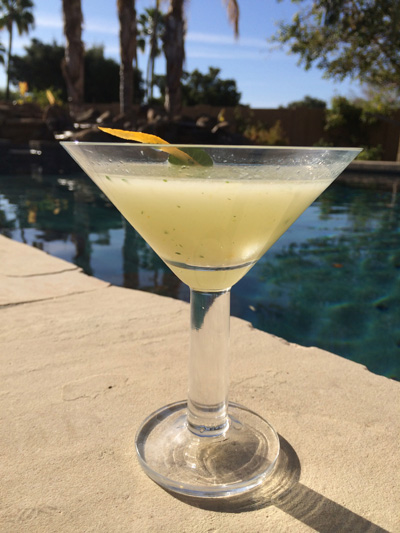 Dinner was, of course, fantastic. The one thing I had that I thought I might be able to recreate was the Queen's Affinity Cocktail. The menu said that it was made with Bombay Sapphire, Orgeat, and muddled Lemon and Mint.
Before I made the cocktail at home, I had to figure out what the heck orgeat is and then find out where to buy it or how to make it.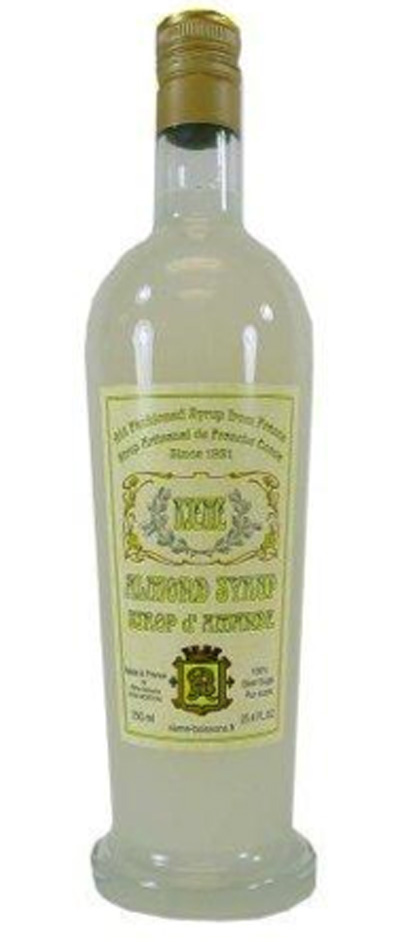 Orgeat is pronounced "or-zsa" – "zsa" as in Zsa Zsa Gabor.
After some research, it appeared that orgeat should be easy enough to find at any liquor store. I also learned that homemade orgeat is far superior to store-bought. As a result, I made my own.
First I shall share with you a recipe for my Queen's Affinity Cocktail Knockoff and then for the Homemade Orgeat.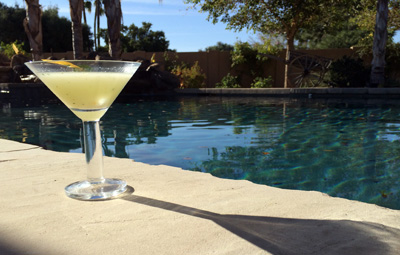 Queen's Affinity Cocktail Knockoff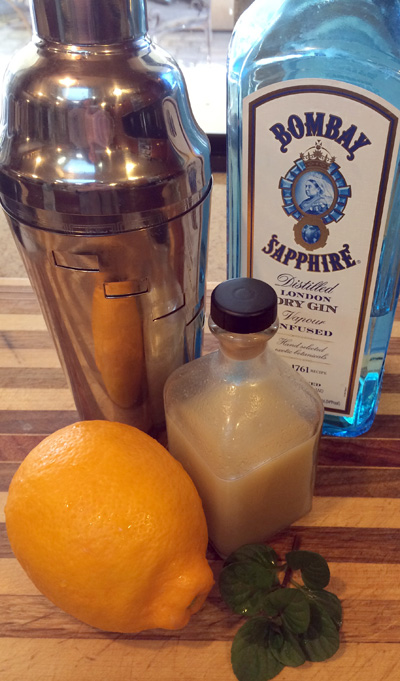 1 lemon wedge
4-inch strip of lemon peel
1 sprig fresh mint
2 ounces (1/4 cup) Bombay Sapphire Gin
1/2 ounce (1 tablespoon) orgeat liqueur
Ice
Lemon twist and mint leave for garnish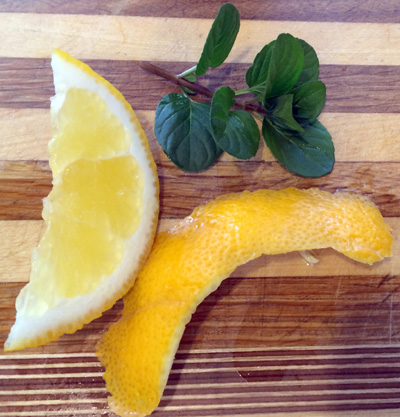 Place the lemon wedge, lemon strip and mint sprig in a cocktail shaker.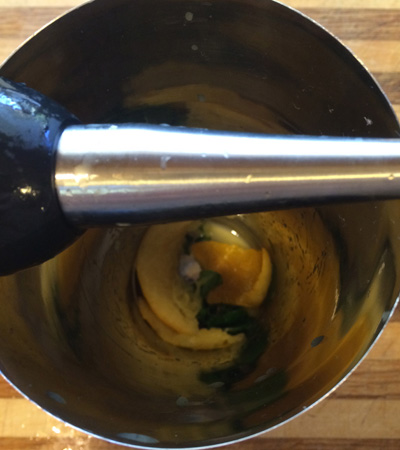 Use a cocktail muddler to crush well.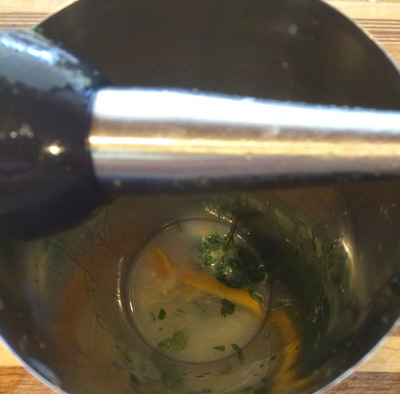 Add the gin and continue to muddle for another minute. Add the orgeat and ice and shake for at least 1 full minute.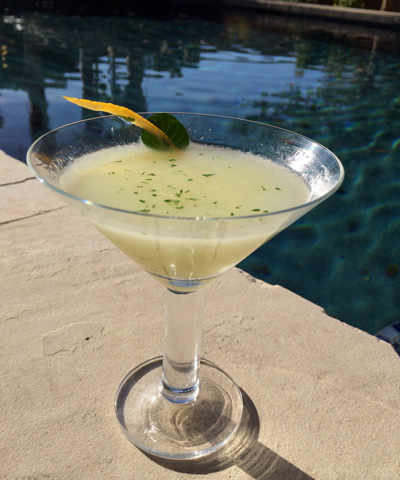 Strain into a chilled martini glass and garnish with lemon twist and mint. Serve immediately.
Serves 1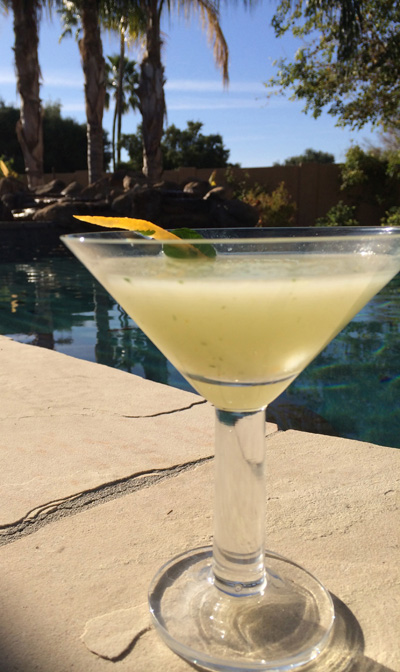 Inspired by the Queen's Affinity at Bink's Scottsdale
The orgeat uses raw blanched almonds. If you can not find blanched almonds, they are easy to blanch yourself. My recipe starts with raw almonds and I show you how to blanch them. If you start with blanched almonds – just skip to fifth sentence of the instructions below and begin with the toasting of the almonds.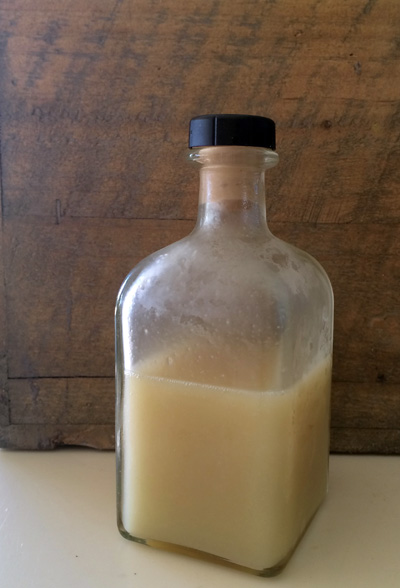 Orgeat
2 cups raw almonds
1  1/2 cups sugar
1  1/4 cup water
2 tablespoons vodka
1 teaspoon orange flower water *
2 drops almond extract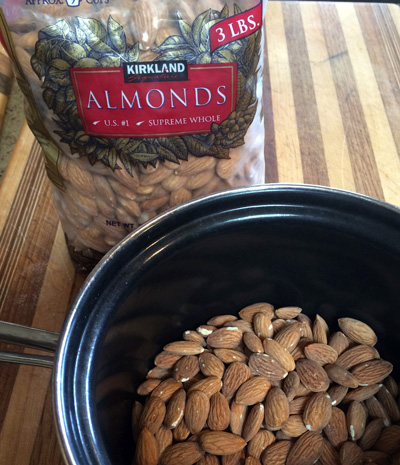 Place the raw almonds in a saucepan and cover with water. Bring to a boil.
Remove from heat and pour into a strainer, rinse to remove the scum that has risen to the top.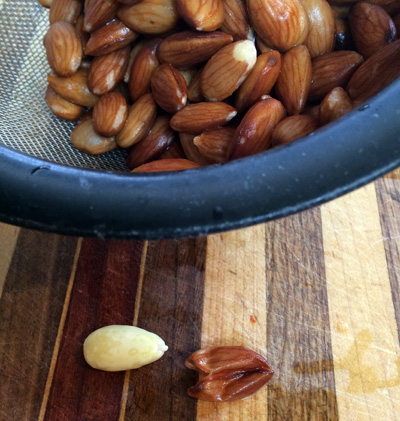 To remove the skin, pinch each almond and the skin will slide right off.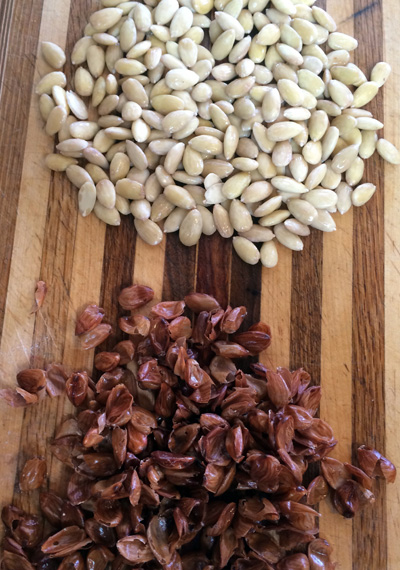 It may seem labor intensive, but honestly, it only takes a couple of minutes.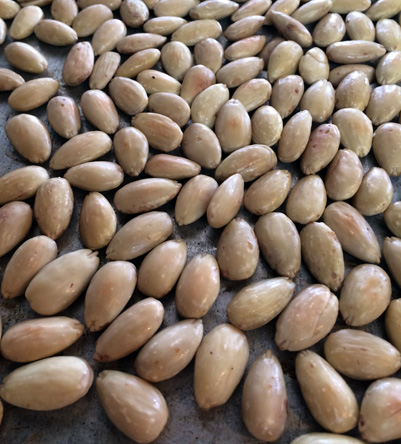 Toast almonds at 400 degrees for 6 minutes, shaking after 3 minutes.