Easter tablescape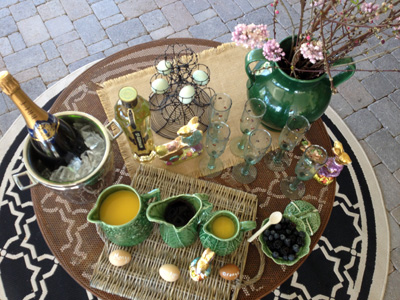 You've seen my drink station…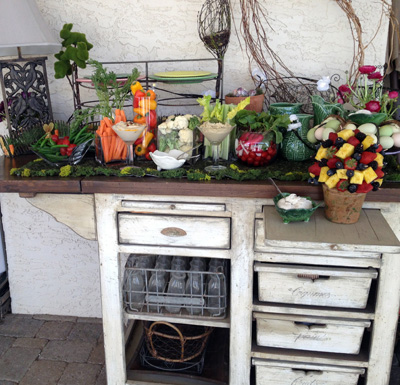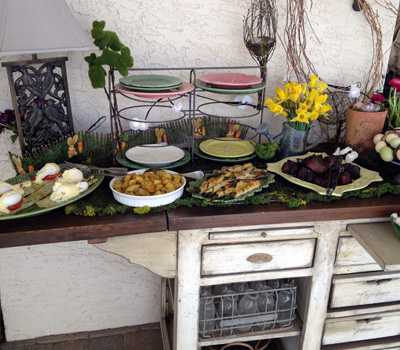 … which was cleared and turned into the brunch buffet.
Now it's time for the Easter Tablescape 2013!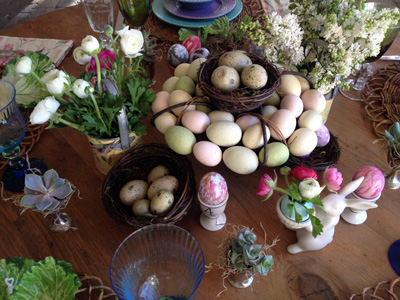 At the time, I didn't realize that I had a theme going, but now I see that I did indeed.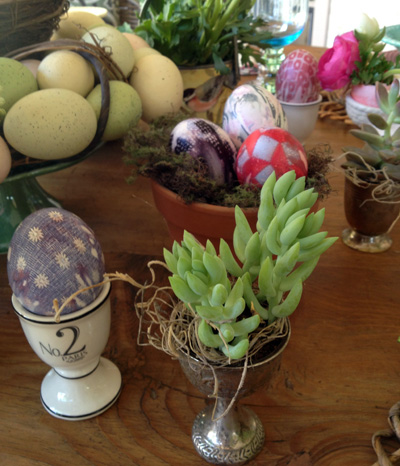 "Eggs, Eggcups, Flowers, and Nests"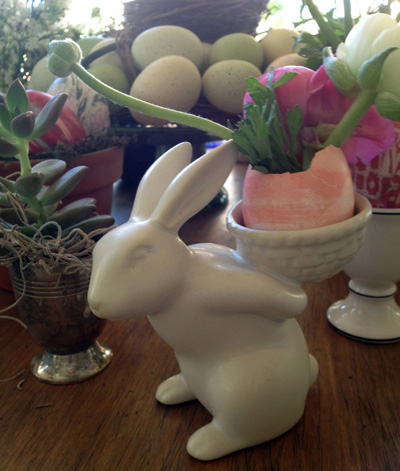 Eggs and Eggcups with flowers and succulents.
More of the same – with the addition of some nests.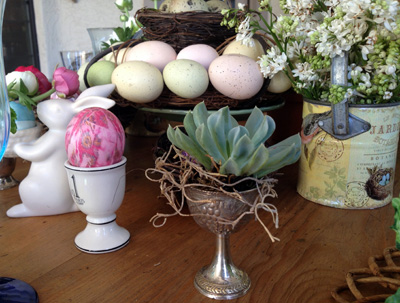 More flowers, in tin buckets with nests on them… how original!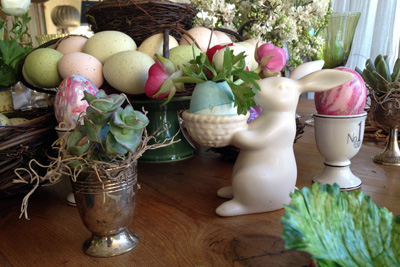 If you look closely, in the background you will spot my wind turbine turned hanging light fixture. Sweet!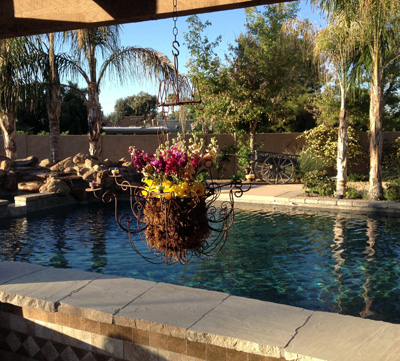 Another hanging fixture that I love to highlight and use whenever I get the chance, is the chandelier vase that hangs over the sunken kitchen at the swim-up bar.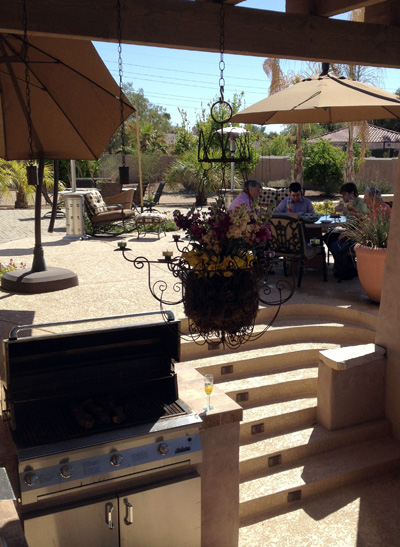 The pool was still much too cold to swim in, but I was grilling the pomegranate lamb chops down in the kitchen, so I wanted it to look pretty for the occasion.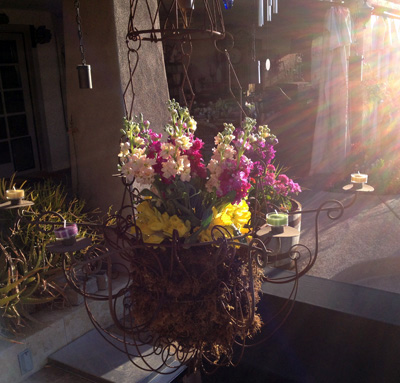 Filled with stock and daffodils.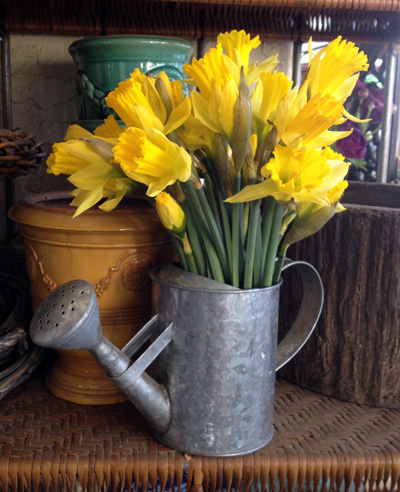 Is it possible to have enough daffodils? I think not!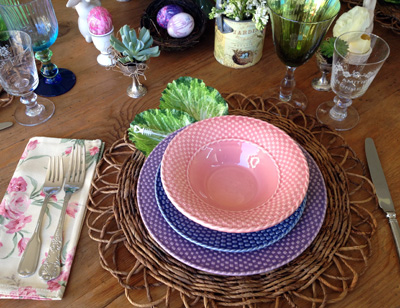 For the place settings – I used a wicker placemat…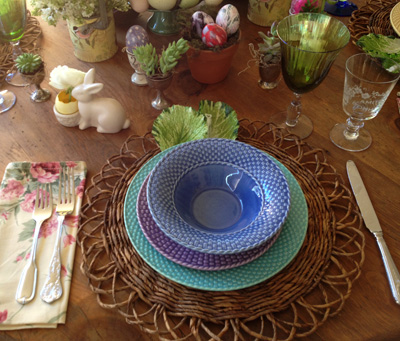 … floral napkins with mismatched flatware…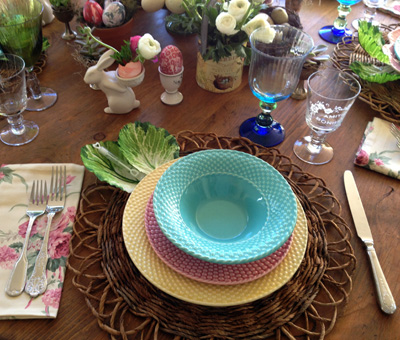 … alternating green or blue water goblets…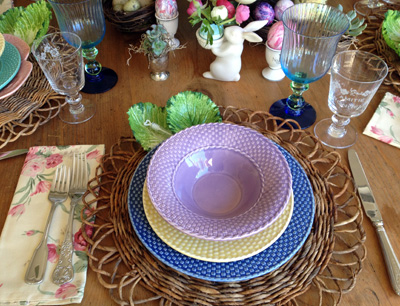 …. my pastel basketweave Bordallo Pinheiro dishes from Portugal with a couple of silk cabbage leaves tucked in…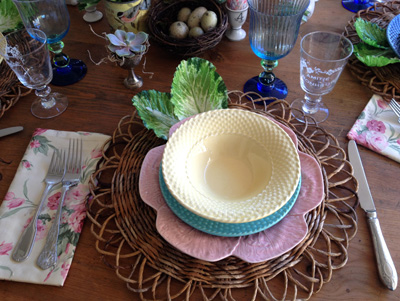 and crystal wine glasses…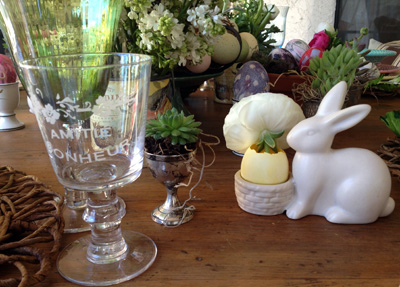 … with "AMITIÉ BONHEUR" etched on them.
AMITIÉ BONHEUR is French and translates to FRIENDSHIP HAPPINESS.
Wishing you much happiness and true friendship. Thank you for dropping by and giving me of dose of both. xoxo