no foolish cocktail
Happy April Fool's Day.
No tricks today.
Not when a cocktail is always much more fun!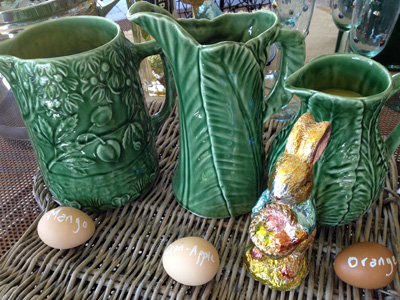 For our Easter cocktails, I offered mango, orange, and cran-apple juices for a make-your-own Mimosa bar.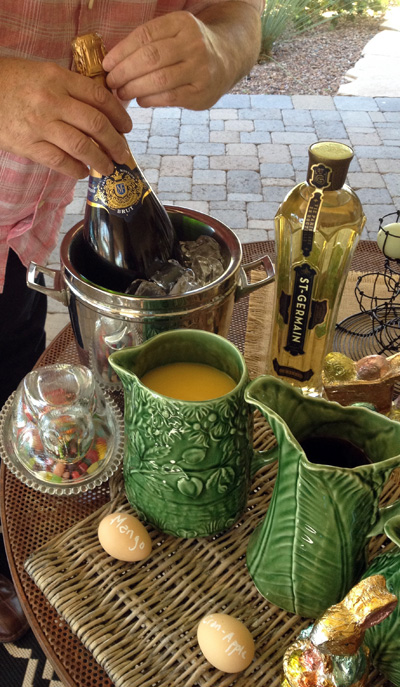 And since it's always more festive to buy a larger size bottle of wine or champagne, I did just that. There were only five of us, so I opted for a magnum. How big is a magnum? It is a double bottle or 1.5 liters.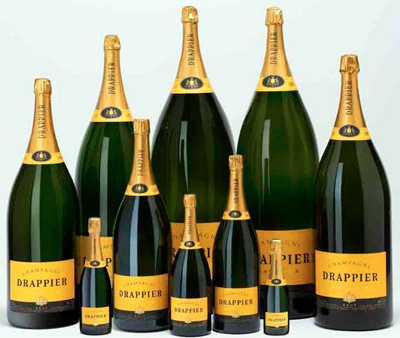 How big can you go? Here are the sizes for champagne:
Split: holds 187 ml – individual size
Half-Bottle: 375 ml – a half bottle
Bottle: 750 ml – standard size
Magnum: 1.5 liters – equivalent of 2 bottles
Double-Magnum: 3.0 liters – equivalent of 4 bottles
Rehoboam: 4.5 liters – equivalent of 6 bottles
Methuselah: 6 liters – equivalent to 8 bottles
Salmanazar: 9.0 liters – equivalent to 12 bottles or 1 case
Balthazar: 12.0 liters – equivalent to 16 bottles
Nebuchadnezzar: 15.0 liters – equivalent to 20 bottles
I've seen a Balthazar before, but I've never seen a Nebuchadnezzar. Now that would be one great party!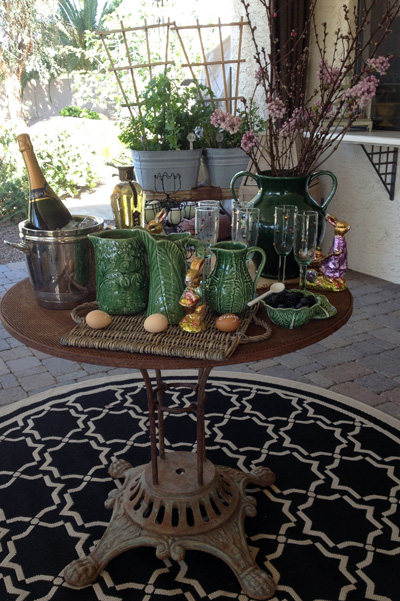 Along with the juices, I offered St. Germain. A flute of St. Germain & Champagne is so refreshing and tastes like spring!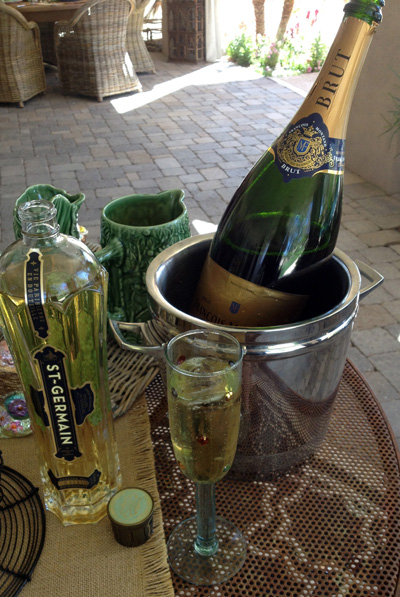 The last time I used St. Germain was for THIS watermelon mai tai cocktail. Love this stuff. In case you've forgotten, St. Germain Elderflower liqueur is made with handpicked fresh wild elderflowers picked in the Alps. Honestly, what's not to love about that?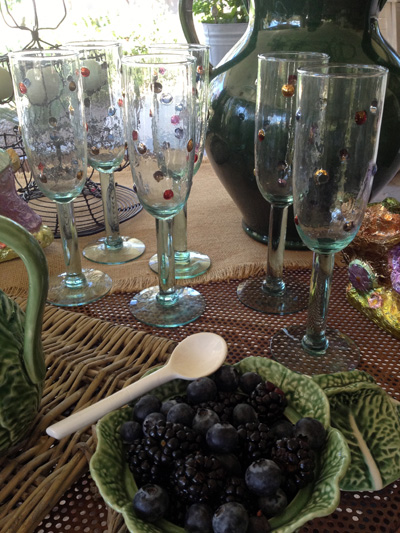 For St. Germain & Champagne – top 1/2 ounce of St. Germain with champagne, then garnish with a fresh berry or two and an orange twist. It's that easy!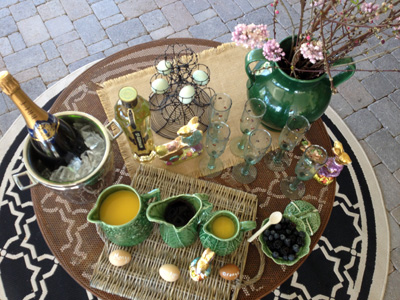 We were sad that we didn't have Marissa with us for Easter brunch, and although she was missed, she was not forgotten…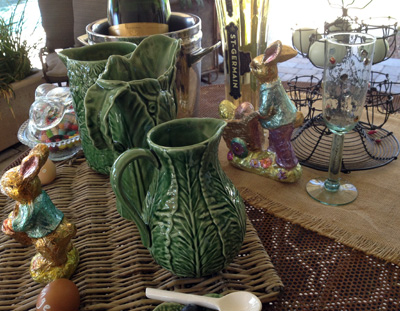 When I set up the table, I placed six glasses on it. One for each of us, and one for her. There's your empty glass, sweet pea, don't worry, I drank one for you.
Love you, Baby Girl!!! xoxo