asparagus = spring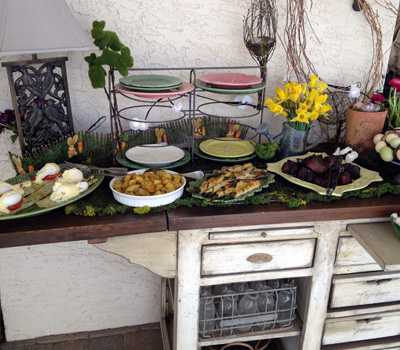 Asparagus season and Easter come at the same time and what a perfect pairing that is! They are both happy signs of spring.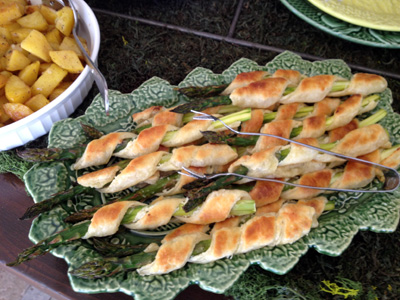 Plus this lovely green vegetable pairs wonderfully with both ham and lamb.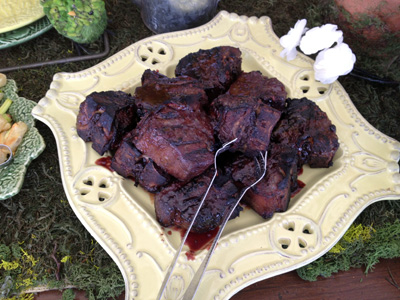 We had all three for our Easter brunch; ham in the Herb Crêpes Eggs Benedict Florentine, Pomegranate Molasses Lamb Chops, and this lovely asparagus dish.

Puff Pastry Asparagus Spirals
1/2 package (1 sheet) Pepperidge Farm® Puff Pastry Sheets, thawed
5.2-ounce package Garlic & Herb Boursin® cheese spread, room temperature
24 thick asparagus spears
Egg wash; 1 egg lightly beaten with 1 tablespoon of water
Heat the oven to 400 degrees. Line a baking sheet with parchment paper or a Silpat mat.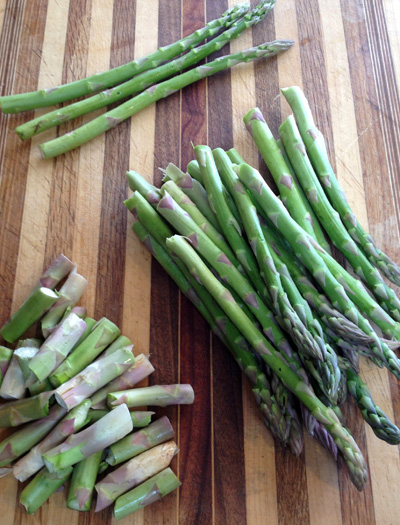 Snap the tough ends from the asparagus stalks and use a vegetable peeler to peel the lower half.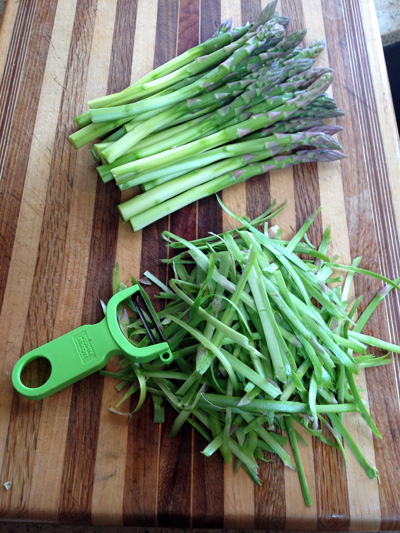 Bring a pot of water to a boil and prepare a large bowl with an ice bath.  Drop the asparagus spears into the water for 1 minute. Use tongs to quickly remove the asparagus from the boiling water and drop it immediately into the ice bath.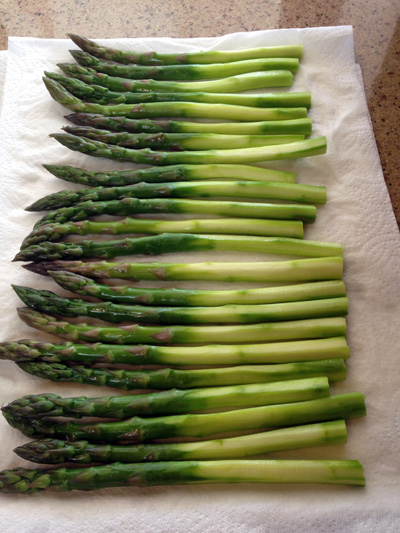 Once cold, remove from ice water and place on paper towels to drain and dry.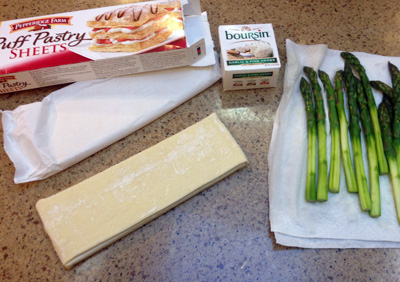 Unfold the pastry sheet on a lightly floured surface; roll out just slightly to blend in and smooth out the seams.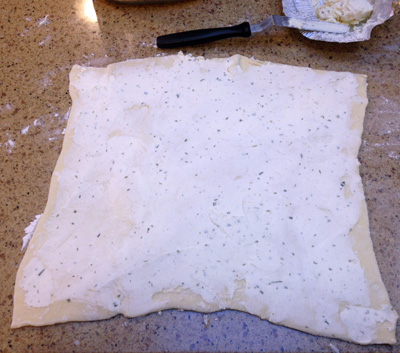 Spread the cheese onto the pastry sheet.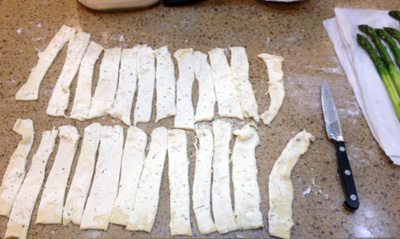 Cut the pastry into 24 strips, as shown.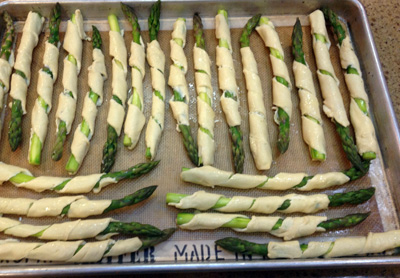 Tightly wrap 1 pastry strip around each asparagus spear, cheese-side in. Place the pastries seam-side down onto the prepared baking sheet.
Brush the pastry only, not the asparagus that is showing through, with the egg wash.
Bake for 15 to 18 minutes, or until the pastry is nicely browned.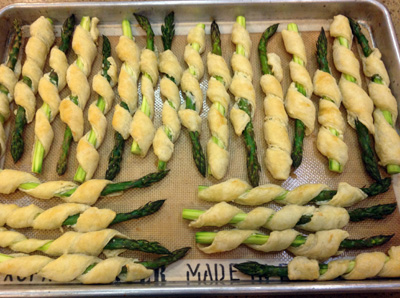 If you would like to make ahead, bake for 10 to 12 minutes or until the pastry is just beginning to lightly brown, as shown above. Remove from oven and let come to room temperature. Cover with plastic wrap and refrigerate for up to 1 day.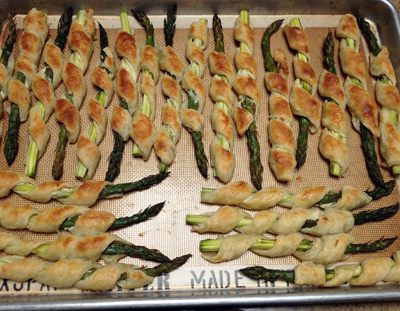 Remove from refrigerator for 20 minutes. Turn broiler to high heat. Remove plastic wrap and place baking sheet in the oven and watch closely, broil just until the pastry is nicely browned.
Makes 24