Over the years, I've had many people ask me about my favorite products at Trader Joe's.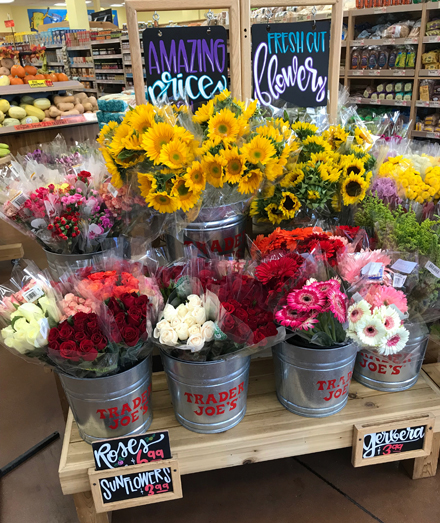 A much simpler question would be to ask what products I don't like.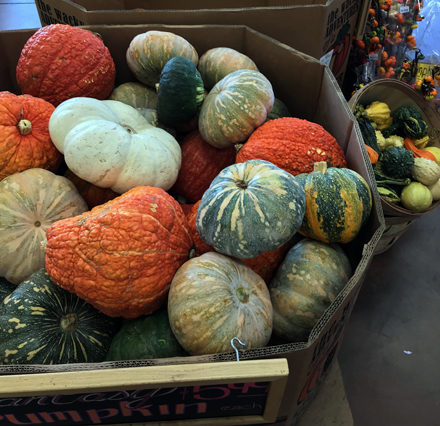 From the moment you walk in the door, the beautiful variety of fresh flowers, potted plants and seasonal items awaken your senses. They are there for the taking, at prices that make them irresistible.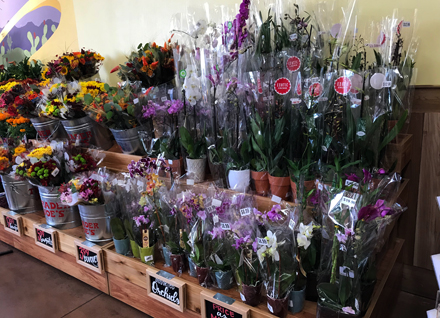 It sets the pace for the rest of the shopping experience. For me, that experience is quality items and deals that only Costco can compete with. The difference between the two is the variety – Trader Joe's wins on that front. Then there's the quantity. I don't always want to by a 5-pound bag of pine nuts, sometimes an 8-ounce package does the trick.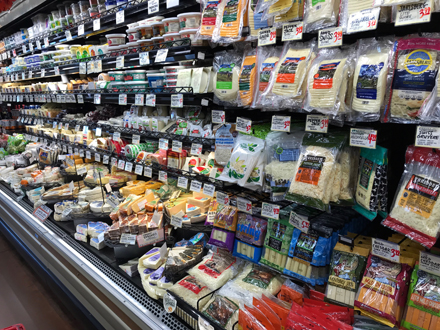 I'll take you on my tour of "My Favorite Things – Trader Joe's Edition" the same way I walk through the store when I'm actually shopping. The fresh produce and cheese/deli cases are next to the flowers.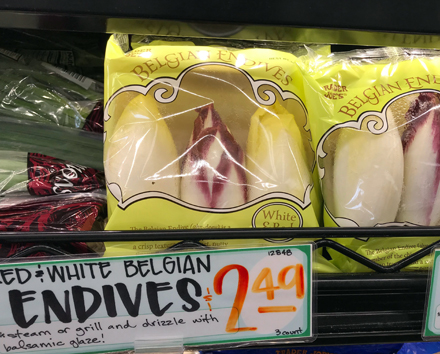 I won't buy Belgian endive anywhere else and I use it all the time for appetizers.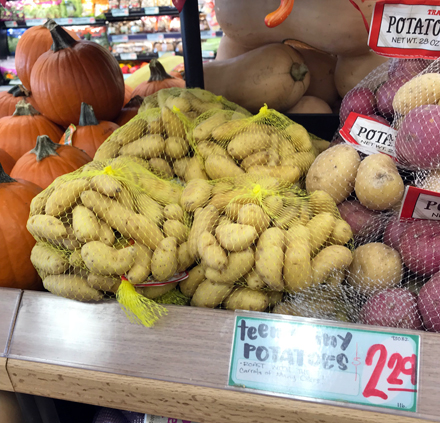 These are the teeny tiny potatoes I use for my Caesar Dip. Love them!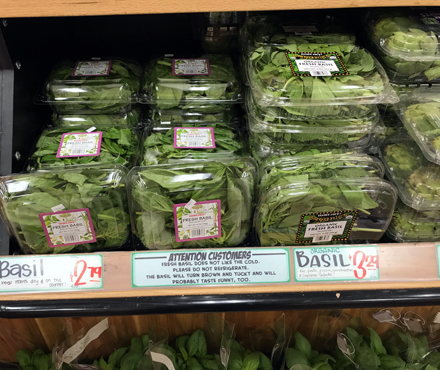 I can't begin to tell you how many boxes of their basil I've bought over the years. You can buy regular, organic or even a potted plant of basil. Trader Joe's is all about options!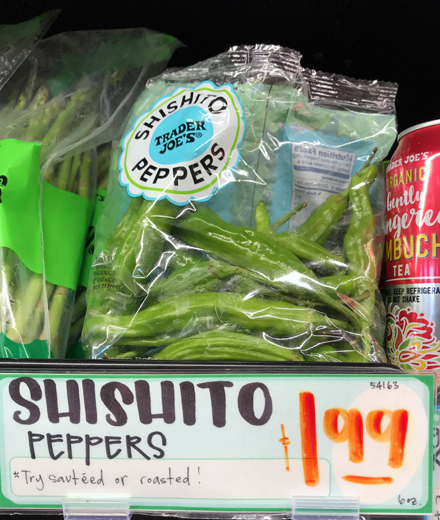 Speaking of options, when I posted this recipe, the TJ's in my area weren't carrying shishito peppers, now they are!  On to the cheese…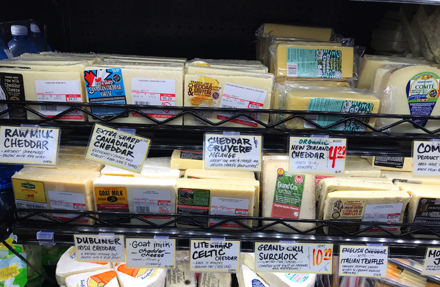 I prefer white cheddar. The selection is great  – and I've tried them all.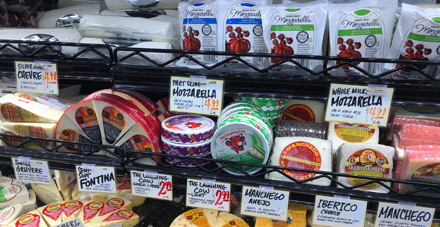 Fontina, Mozzarella, Iberico, Manchego and Chevre are my other must-haves.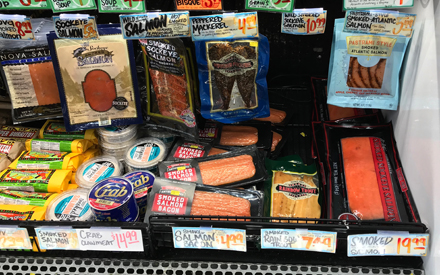 Where else can you find so many choices of smoked salmon?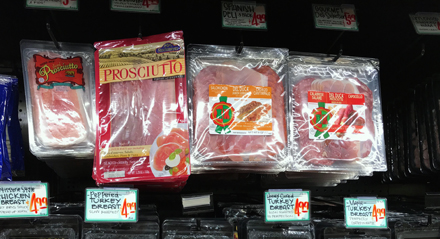 … and prosciutto?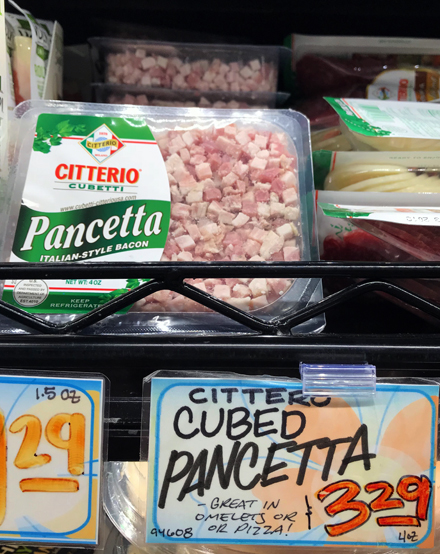 Pancetta is hard to find… except at Trader Joe's. This cubed pancetta is always in my refrigerator!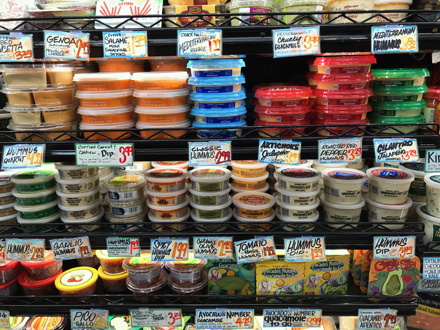 There are more varieties of hummus than you could try in a month!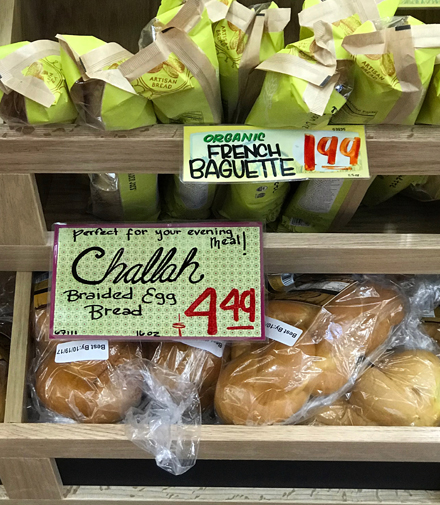 Across from the produce is the bread. I don't usually have bread in the house. I only buy it when I need it for a recipe. The three types I usually end up with are the baguettes and Challah.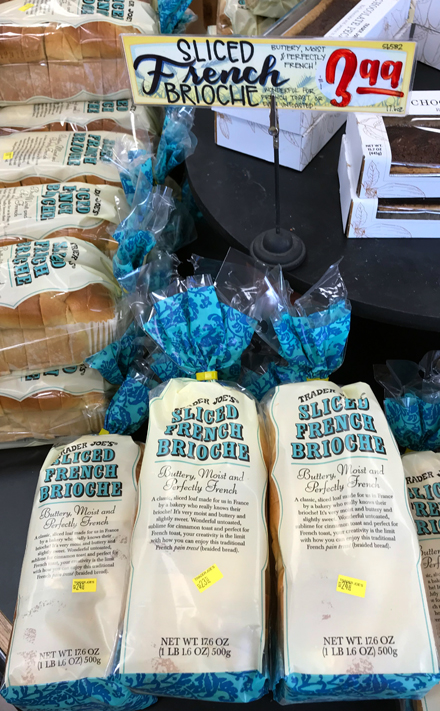 And during the holidays, I always need buttery brioche.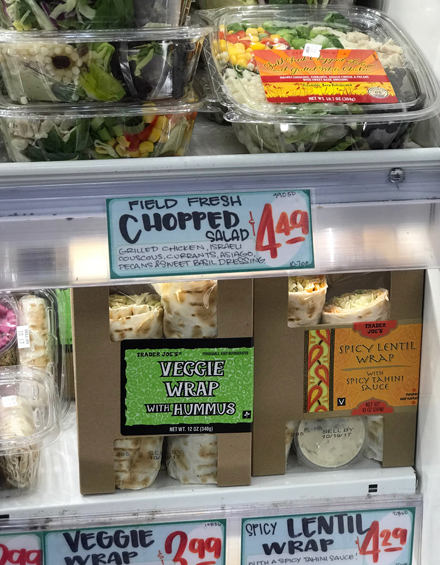 If it's a crazy day and I don't have time to make either lunch or dinner, the Field Fresh Chopped Salad or the Veggie Wrap are my go-to.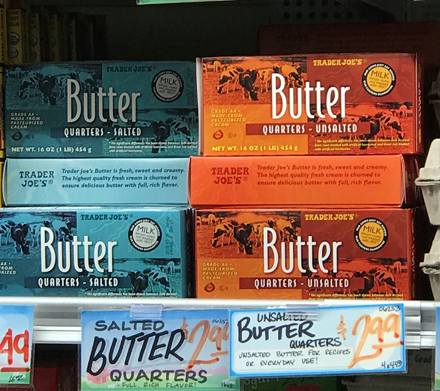 We'll turn the corner and get my "only buy at Trader Joe's" items found in the dairy case. Butter and heavy cream.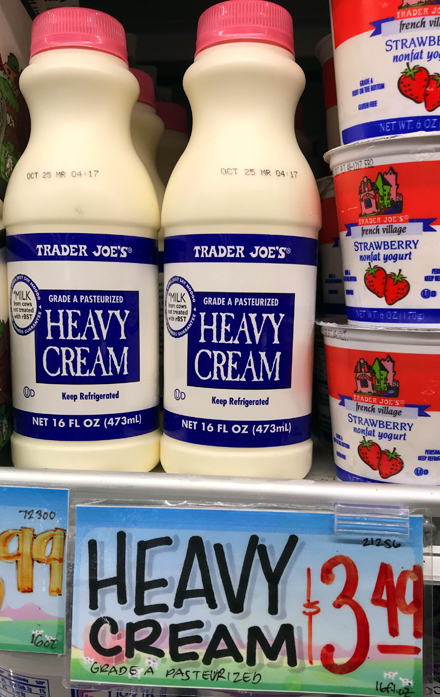 Only one time (during the holidays a few years back) did I run into a situation where the store was out of their "pink lid" heavy cream. I had heart palpitations and ended up driving to the next closest store, because I will NOT buy it elsewhere.
November 7, 2017 1 Comment