shishito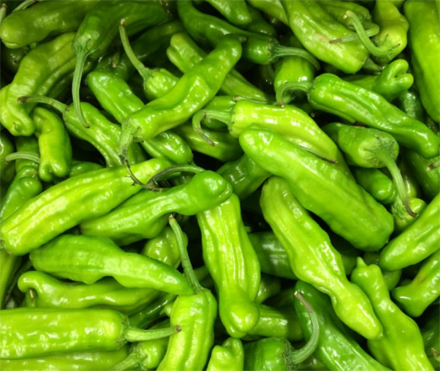 Shishito peppers are specialty peppers from Japan. They are high in vitamins A and C and are completely edible, including the seeds. Unlike other peppers, the skin is thin, so there's no need to peel after blistering or roasting.
I like to serve blistered peppers as a nibble with drinks. Shishito peppers are also great in stir-fry and I even use them to garnish cocktails.
Shishitos have quickly become the new hot thing in the last year or so and are slowly showing up in the produce departments of grocery stores around the country. They are readily available in Japanese grocery stores.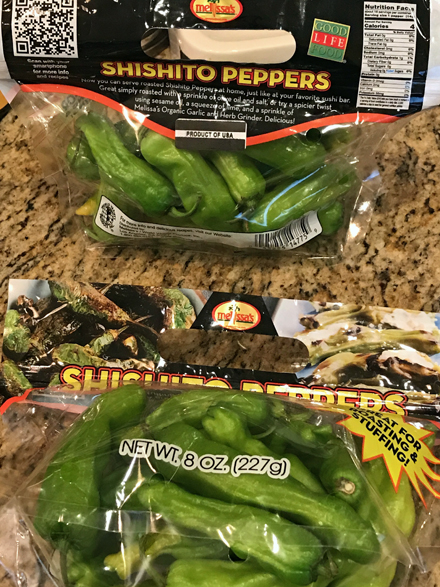 I found 8-ounce packages of the peppers at Fry's. They really are worth searching for. But if you can't find them at your grocery store and are too lazy to go to a Japanese market, there is a substitute.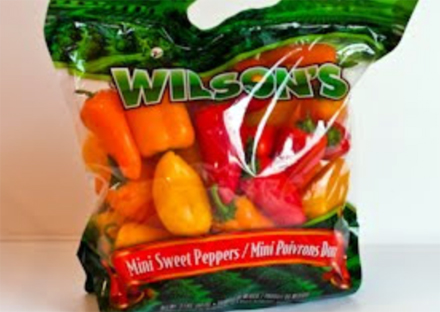 Use the sweet mini peppers that are readily available in produce departments and at Costco and Trader Joe's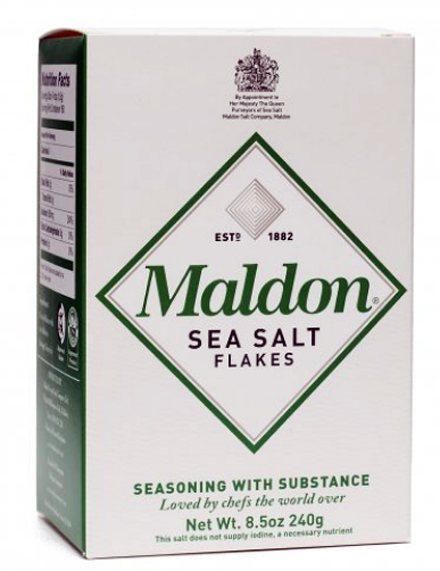 The peppers are sprinkled with flaky sea salt while still hot. My favorite salt is Maldon. It can be found at specialty food and kitchen stores. Or like everything else, on Amazon, which is where I get mine. I am obsessed with Maldon. I love it!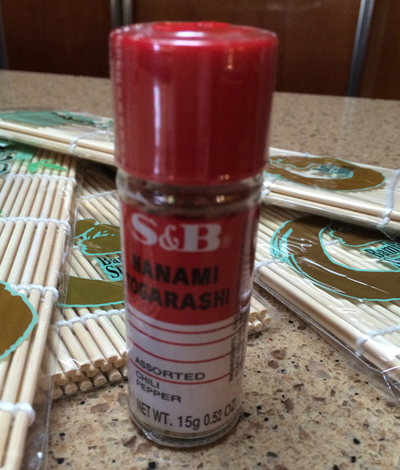 The other important ingredient for this recipe is shichimi togarashi. I first posted a recipe using shichimi togarashi, or Japanese seven spice, in the summer of 2014. I love this stuff and use it all the time.
Don't be scared off by the long and complicated name of the recipe. It is the definition of easy-breezy and only has 6 ingredients, two of which are salt and olive oil.  See … EZ!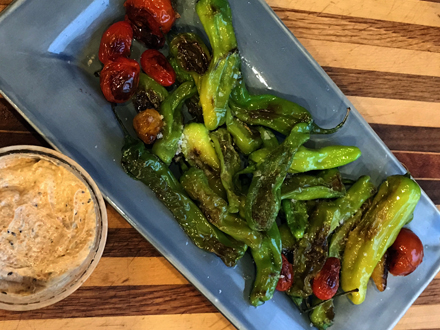 Blistered Shishito Peppers with Shichimi Togarashi Mayo
1/2 cup mayonnaise
1/4 cup sour cream
2 tablespoons olive oil
8-ounces whole shishito peppers
Maldon sea salt or another flaky sea salt, to taste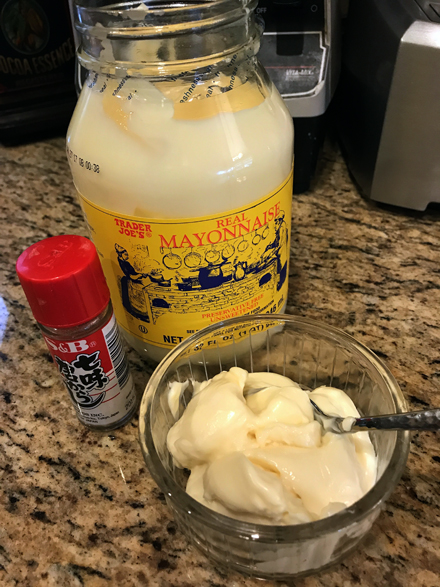 In a small bowl, whisk together the mayonnaise and sour cream. Add the shichimi togarashi and mix well, taste, and add more spice if desired. Cover and refrigerate for at least 20 minutes for flavors to blend.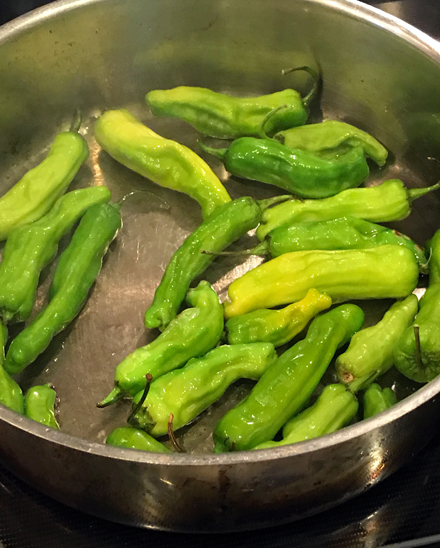 Heat a large heavy skillet over medium-high heat, when hot, add the oil. Carefully add the whole peppers, turning occasionally, until they are blistered on all sides.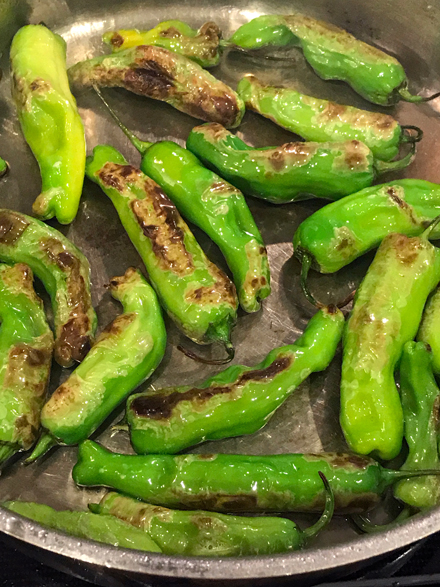 Remove to a serving platter with tongs or a slotted spoon and immediately sprinkle with the sea salt.
Serve while hot with the mayo on the side for dipping.
Save
Save
Save
Save
Save
Save
Save
Save
Save
Save
Save