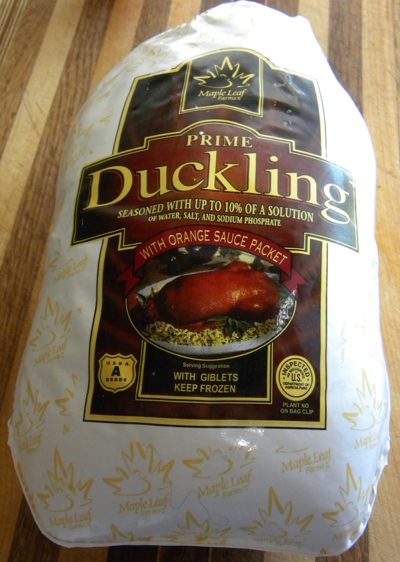 For the first time in months, the high temperature has been under 100 degrees. The high 90's may not seem like much a of reprieve to most people, but for those of us in the Valley of Sun, it's a huge difference. It is most likely more of  a break mentally, but it makes us happy and gives us hope that fall is finally on its way!
So, duck is not traditionally thought of as a warm weather dish, but it was surprising refreshing, even on a 96 degree day. It was inspired by a recipe I'd seen by Tyler Florence, one of my favorite celebrity chefs.
I saved the water used for steaming the duck, poured it into a large glass measuring cup and chilled it. Then I removed the top layer of fat and used the water underneath to boil jasmine rice as an accompaniment for the duck. Finally, I seasoned the rice with salt and a few dashes of Chinese five-spice. 
Although this recipe takes about 2 hours to cook, the actual hands-on time is less than 10 to 15 minutes.
September 14, 2011 No Comments