http://cinziamazzamakeup.com/?x=miglior-sito-per-comprare-levitra-originale-spedizione-veloce by Linda Hopkins
women and levitra professional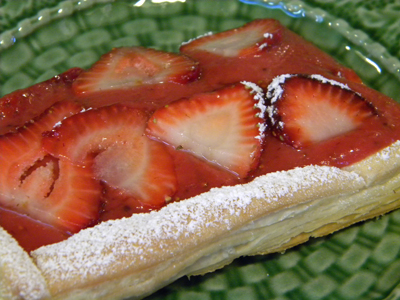 http://maientertainmentlaw.com/?search=vardenafil-women I don't know if any of you noticed, but this entire summer, just about any and every food themed magazine was having a heyday with pies. From Martha Stewart Living, Food & Wine, and Bon Appétit, to InStyle, and O, it was pies, pies, and more pies! Even the in-flight magazine on either Southwest Airlines or US Airways (can't recall specifically which one, I flew both several times – yeah, because I am a jet-setter!) had a huge article with recipes for pies! What's up with that? I mean I love pies as much as just about anybody on the planet, but I somehow missed that 2011 was designated – THE SUMMER OF PIES!
http://cinziamazzamakeup.com/?x=acquisto-viagra-generico-in-farmacia I actually put up two recipes for pies this summer, the first was a Buttermilk Pie on June 24th, during the height of kids' cooking classes. And then again on August 22nd when I, along with hundreds of others, made a Pie for Mikey, in remembrance of a fellow food-blooger's beloved husband. Neither one was exactly in cahoots with the rest of the food world celebrating The Wonderful World of Pies. One was created to use up the boatloads of buttermilk I was fortunate enough to get – for free – from Shamrock Farms and the other – well as I just said, it was an honor to make.
http://maientertainmentlaw.com/?search=prednisone-500-mg One of the most popular pies in just about all of these publications was Strawberry-Rhubarb. And for good reason, that is summer at its best! And now that summer is done and over with for most of the country (it will still feel like and be referred to as "summer" here in AZ for about 4 to 7 more weeks), I have decided to jump on the bandwagon… kind of.  In defiance, I am going to use strawberries and rhubarb to make a tart, not a pie, so take that "Summer of Pie"!
watch In my overt act of rebellion, I mistakenly bought way too much rhubarb. Once I started cutting it up, I remembered that 1 or 2 stalks go a long long way.  I think I purchased 8 or 9 stalks and the pie, I mean the tart, it takes one – maybe two. Oh well, the recipe for Rhubarb-Strawberry Compote will be handed over to you tomorrow. Maybe it will induce the "Fall of Compotes" revolution! Hey, you never know.

http://www.slccolorado.org/storage/proscar/ [Read more →]
farmacia viagra generico 100 mg a Venezia September 7, 2011 3 Comments