http://cinziamazzamakeup.com/?x=cialis-generico-gratis by Linda Hopkins
http://maientertainmentlaw.com/?search=best-propecia-tablets-price Did you know that in the last week of March you can not find fresh rhubarb in any grocery store in the Valley of Sun?
enter site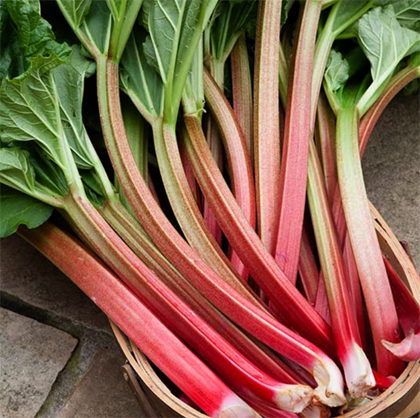 omprare viagra generico 50 mg consegna rapida a Bologna Trust me, I tried. I went to Fry's, Safeway, Sprouts and Whole Foods. I called Albertson's, Bashas, A.J.'s and Natural Grocers. I've never even set foot inside a Natural Grocers, so I don't have a clue as to what sort of inventory they have, but I was desperate!
how to get cialis no prescription Not a one of them had rhubarb. All the produce managers said they had tried to order it, but it wasn't coming in. By the time I discovered this, I'd already bought the strawberries for this salad and I had my heart set on it. I love strawberry-rhubarb pie, so I was craving this salad for my Easter brunch.
http://cinziamazzamakeup.com/?x=miglior-sito-per-comprare-viagra-generico-100-mg-spedizione-veloce-a-Firenze Finally, I took a closer look at the recipe and saw that the rhubarb was cooked for a couple of minutes and then sat in the hot liquid. It seemed to me as if the frozen rhubarb would work just fine. And it did!
source site A bonus of this recipe is the cooking syrup from the rhubarb, you'll have about 1 cup of it but you only use 2 tablespoons of it for the dressing. The rest of it you can save and use as a grapefruit-rhubarb simple syrup for cocktails. Mix it with vodka and soda for a refreshing drink. Oh, it is good!
enter site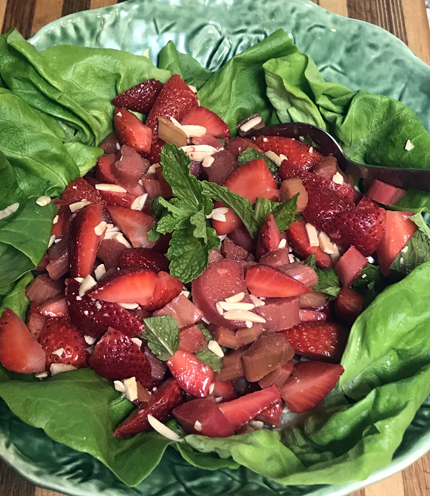 1 cup freshly squeezed grapefruit juice
1/2 cup sugar
2 cups 1-inch diagonally sliced fresh rhubarb or a 12-ounce bag of cut frozen rhubarb
1 tablespoon fresh orange juice
1 tablespoon fresh lemon juice
20 ounces fresh strawberries, quartered lengthwise (about 3 cups)
1/2 cup toasted silvered almonds
1/4 cup small mint leaves
Mint sprigs, for garnish
http://cinziamazzamakeup.com/?x=levitra-20-mg-senza-ricetta-online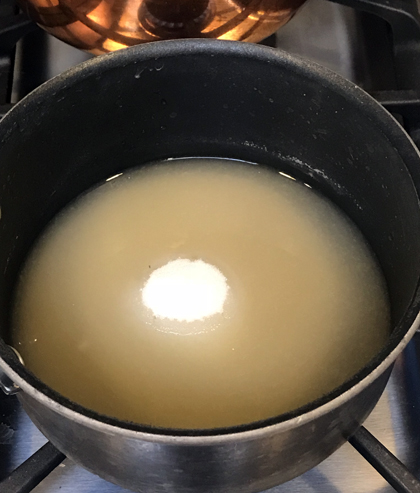 In a medium saucepan, stir together the grapefruit juice and sugar over medium-high; bring to a boil, and cook, stirring occasionally, until sugar dissolves.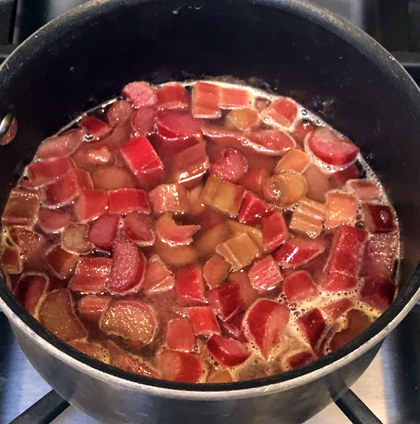 Add rhubarb to pan; cook 1 minute. Remove pan from heat. Cover and let stand until rhubarb is tender-crisp, about 15 minutes if fresh or 10 minutes if frozen.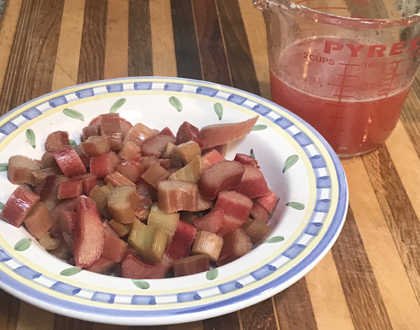 Remove rhubarb with a slotted spoon, reserving rhubarb syrup.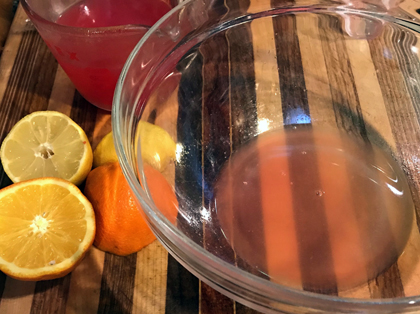 In a large bowl, stir together the orange juice, lemon juice, and 2 tablespoons of the rhubarb syrup.(reserve the remaining syrup for another use.) [Read more →]
April 11, 2018 No Comments