find viagra without prescription by Linda Hopkins
follow It sounds like the start of a joke. "Two butters, a mayo and a spread walk into a bar…"
georgia accutane side effects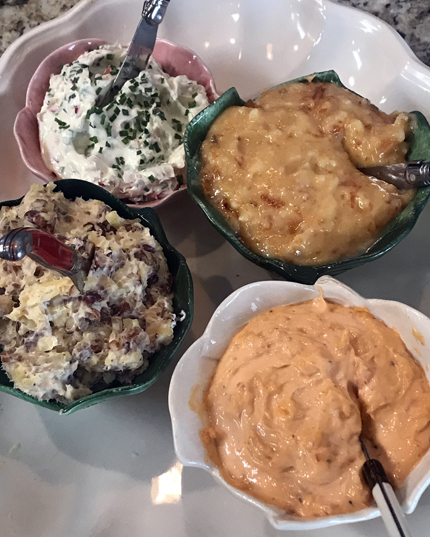 But this is no joke, these are what I served with my biscuits and ham at our Easter brunch. My entire Easter menu was inspired by the Easter menu featured in this year's Southern Living Magazine.  Although, I made several changes in recipes and menu choices to fit my taste. For instance, their menu featured a Creole Mayo, I am a fan of Sriracha Mayo, so that is what I made. More Easter brunch recipes will follow in the coming days, for today, let's look at these four.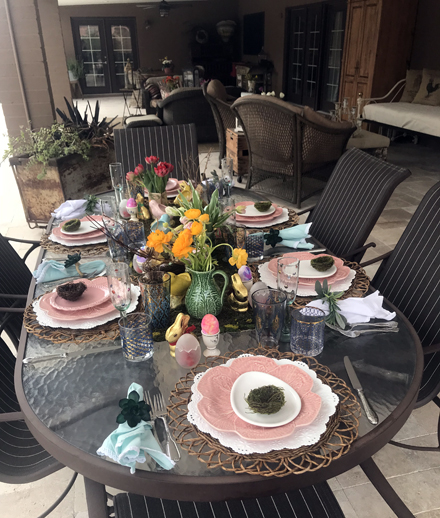 I took a poll at brunch and asked for everyone's favorites. The radish-chive butter won hands down. The second favorite was the other butter, made with orange marmalade and apricot preserves. The final two were tied for third. All four make for a perfect ham and biscuit sandwich.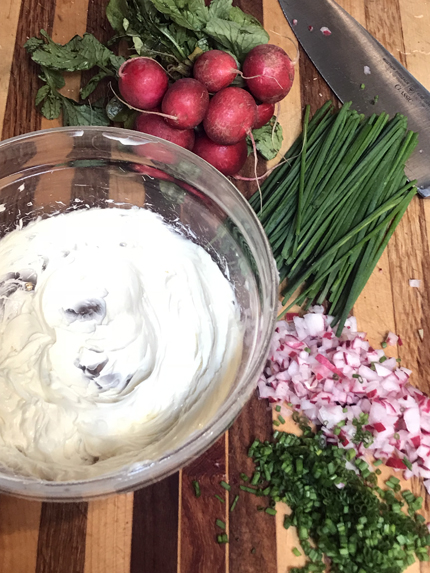 1/2 cup salted butter, softened
1/4 teaspoon salt
3 tablespoons finely chopped radishes
2 tablespoons chopped fresh chives, plus more for garnish
Beat salted butter and salt with an electric mixer on high-speed until light and fluffy, 3 to 4 minutes.
Gently stir in finely chopped radishes and chopped fresh chives. Scrape compound butter into a serving bowl, sprinkle with more chives. Cover and chill until ready to serve.
April 3, 2018 1 Comment