My BFF, Peggy, and I try to walk in the early morning hours at least 4 or 5 days a week. Either she drives to my house or I drive to her's and we walk our neighborhoods.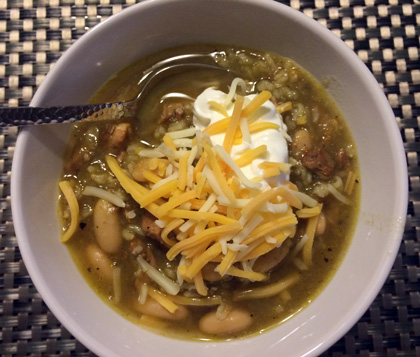 When I entered her house a couple of weeks ago, I smelled something delicious. She said she had made Green Chile Stew for a family dinner.
From the smell alone, I knew I HAD to have the recipe. I don't know if I've ever mentioned it before, but Peggy's a great cook. She didn't have a written recipe but she did share that she'd found a new product at Trader Joe's that made her stew super easy.
Do Tell!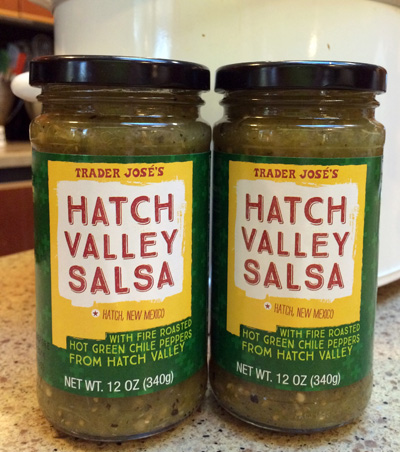 Hatch Valley Salsa! I'm not sure how long they'll have the salsa in stores since Hatch chiles are seasonal, so get over there and grab a bunch while you can.
After our walk, I drove directly to Trader Joe's and bought seven jars of the stuff!
Then … on the morning of the Craft Party, I browned up a bunch of pork and when Peggy came early to help me set up, I made her help me put the stew together. Below is the delicious result!
October 22, 2014 17 Comments