winter shortcake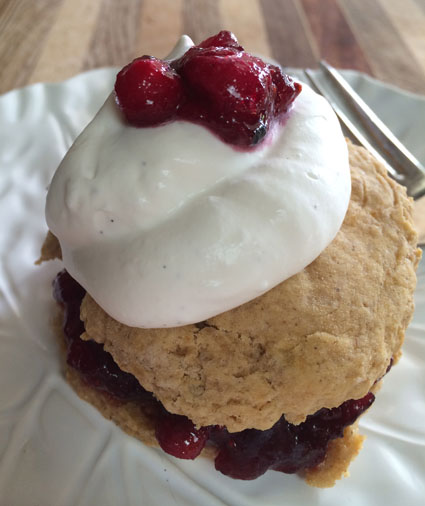 The final Thanksgiving leftovers recipe of the season is a dessert, using up the last of your mashed sweet potatoes, cranberry sauce, and whipped cream. It's a wintertime take on strawberry shortcake.
If your sweet potatoes weren't mashed, mash them before making these biscuits.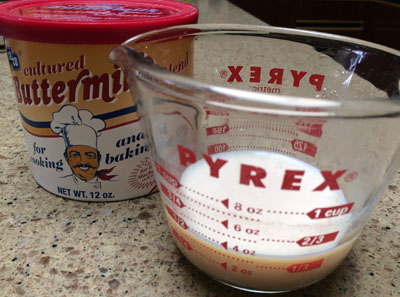 Oh, and did you know that you can buy powdered buttermilk? I'm not certain if I've mentioned this product before, but it sure is handy to have when you have all the ingredients for a recipe … except buttermilk. And isn't that the point of using up leftovers – being able to use what you have and not having to make a special trip to the grocery store? It's simple to use. Just as with powdered regular milk, you just mix it with water.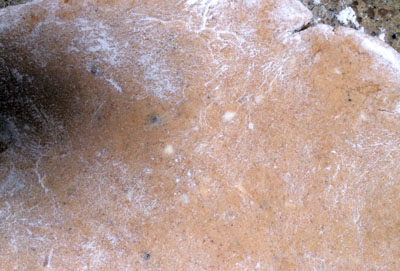 One last note – One of the secrets to light and flaky biscuits is to not overwork the dough. When handled with a light touch you should be able to see specks of the fat, whether that is butter, as in this recipe, or vegetable shortening or lard. Less is better when it comes to biscuits.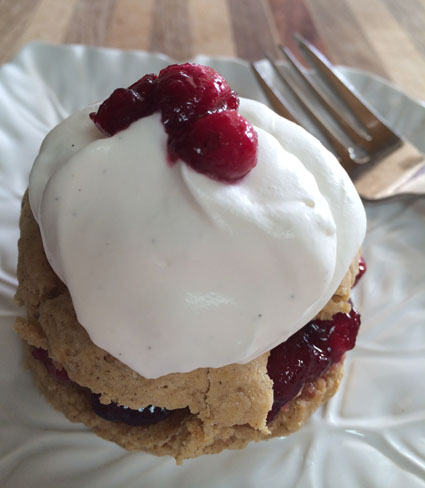 Sweet Potato-Buttermilk Biscuit & Cranberry Sauce Shortcakes
3/4 cup leftover mashed sweet potatoes
1/3 cup buttermilk
2 cups flour
1 tablespoon baking powder
3 tablespoons sugar
1 teaspoon ground  cinnamon
1/4 teaspoon ground nutmeg
1/4 teaspoon ground ginger
1/8 teaspoon ground cloves
1/2 teaspoon  salt
5 tablespoons unsalted butter, cold and cut into small cubes
Cranberry sauce
Sweetened whipped cream
Preheat oven to 400 degrees and line 2 baking sheets with parchment paper or Silpat mats.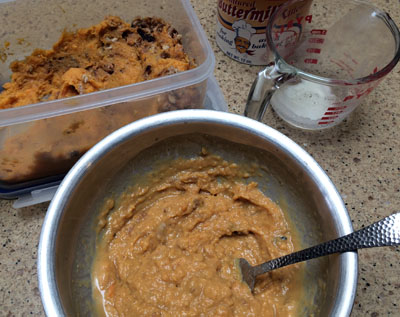 In a medium bowl, whisk together the mashed sweet potatoes with the buttermilk until combined.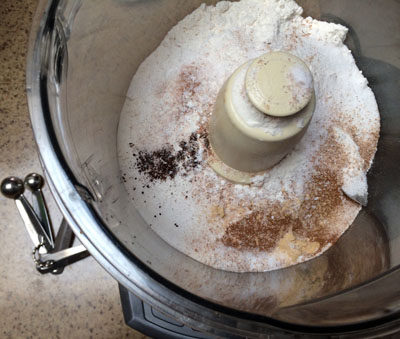 In the bowl of a food processor, blend together the flour, baking powder, sugar, spices, and salt together.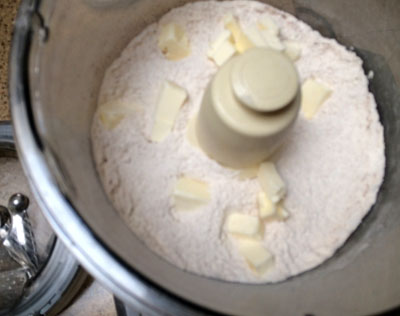 Add the butter pieces and use the pulse button to cut the butter into the flour mixture just until the butter size of small peas.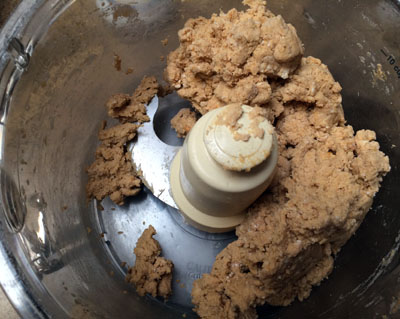 Next, add the sweet potato mixture and use the pulse button to combine, just until the mixture is about to come together.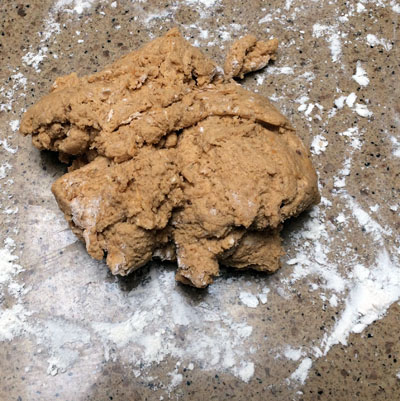 Then dump the mixture onto a lightly floured work surface and gently bring it together.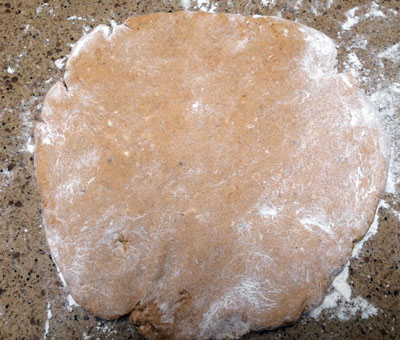 Pat the dough out to a 1/2-inch thick disc.
Dip a 2 1/2-inch crinkled biscuit cutter in flour then cut out biscuits by pushing the cutter straight down. Resist the urge to twist the cutter as you cut. This "seals the edges" of the biscuits and prevents them from rising to their full potential.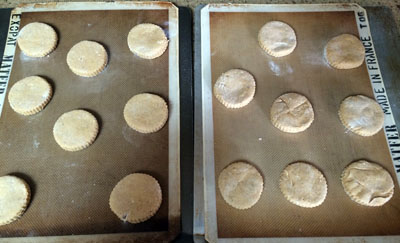 Place the biscuit rounds on the prepared baking sheet and bake in the preheated oven for 13 to 15 minutes, until puffed and slightly golden on top.
Cool on rack.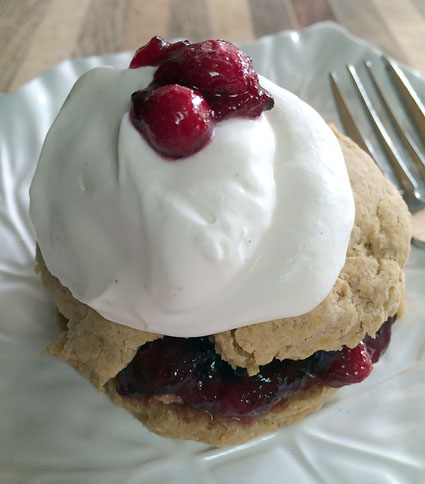 To serve: Slice a biscuit in half horizontally and place the bottom half on a dessert plate. Top with a generous spoonful of cranberry sauce. Place the top half of the biscuit on top and dollop with a generous spoonful of sweetened whipped cream.
Makes about 15 biscuits
Do Ahead:  Arrange the unbaked cut biscuit rounds on a tray to freeze them. Once frozen, transfer them to a freezer bag until ready to bake. Bake at the same temperature, straight from the freezer – do not thaw; add about 2 minutes more to the baking time.