Surprise 50th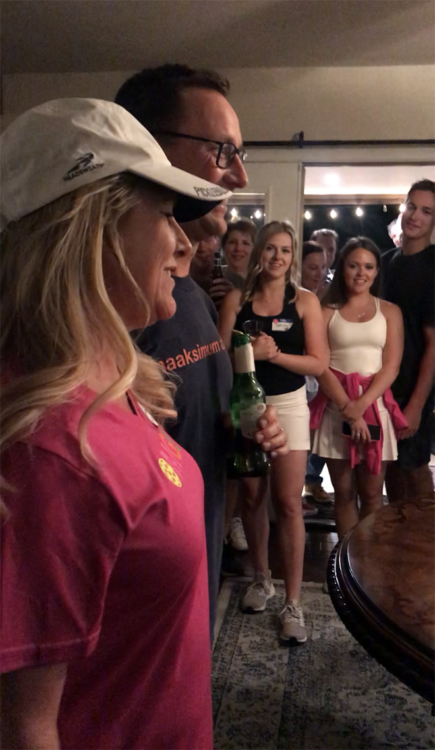 On Saturday I helped my dear friend and former neighbor, Amy Kilpatrick (of Amy's Famous Taco Soup fame) with a surprise 50th birthday party for her husband, Scott. Amy and Scott are high school sweethearts. They became girlfriend and boyfriend when they were 15 or 16 years old and turned 50 within a week of each other. Amy's birthday was last Thursday and Scott's is this coming Thursday.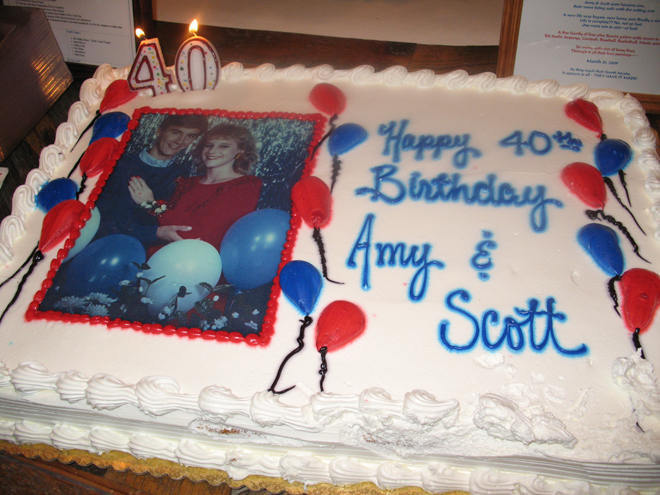 I remember attending their joint 40th birthday party at Scott's parent's house. Amy decided to throw Scott a surprise party and asked for my help. She told Scott she would be at a conference all day on Saturday. Their two boys, Tim & Will, who attend UofA in Tucson, came home for the weekend to celebrate with their parents. Tim and Will's job was to keep their dad occupied, yet available for party time. It wasn't too hard since March Madness is in full swing. The guys just hung out all day, watching games and enjoying time together.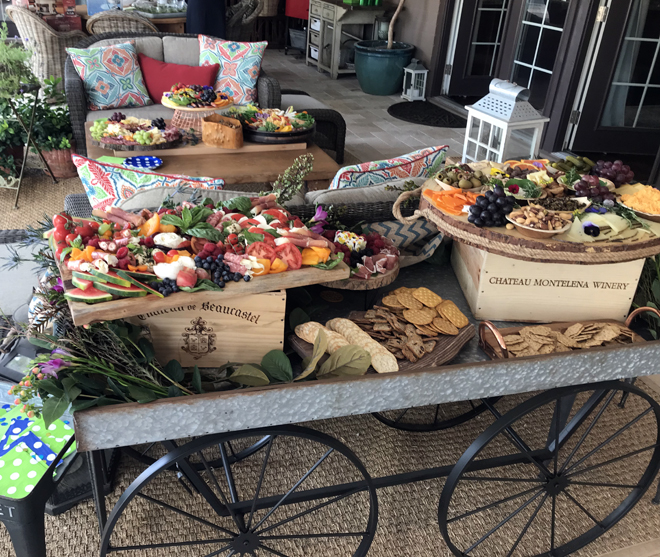 Amy ordered a custom installation of Harmony Boards for the party. I already had an order for the afternoon, so I had 2 other boards to make and deliver, a total of 8 boards for the day. That's a BIG day for Harmony Boards! Since all that was going on, there was no way Amy would be able to cook the dinner portion of the party at my house, so she enlisted her mom, stepmother, and mother-in-law to do all that. They each prepared a brisket and the additional sides and such.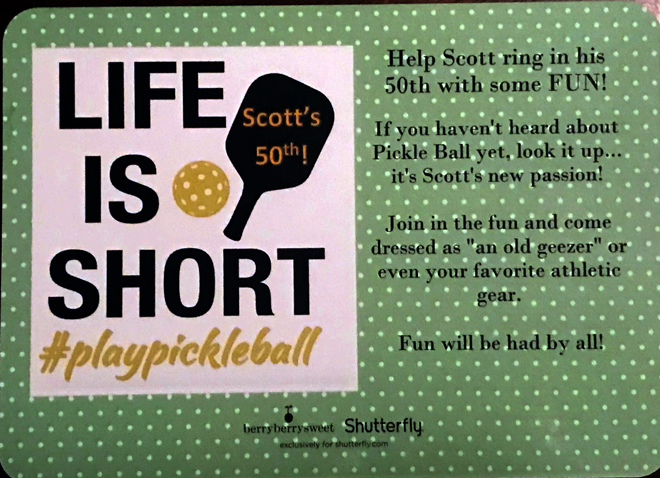 The theme of the party was Pickle Ball. Scott is big into it, if you don't know what it is, check this out, it's the hot new sport. Amy went all out with the theme and the decorations were so cute and fun.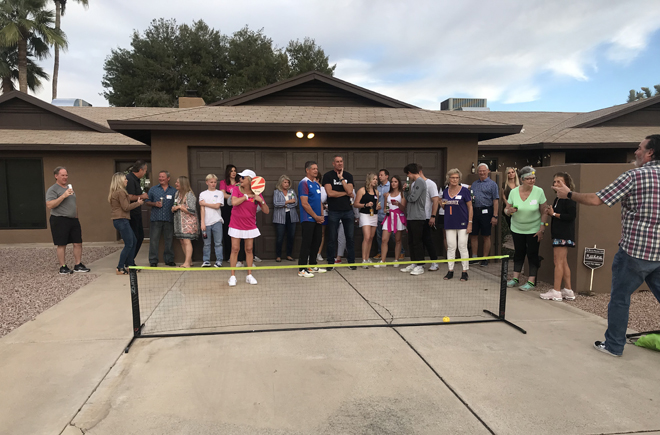 We figured out the perfect way to get Scott to the party. He and the boys have always been wonderful about helping me when I need extra muscle. When I lived in Equestrian Manor they lived only a block away. I'd call them for help every now and again, such as when a wind storm was about to blow down a new tree in my yard and I was holding on to it for dear life. I had my cell phone, called Amy and she sent the boys over to help me tie it to one of the bigger trees to keep it from blowing down. Or when I needed to move furniture, Scott and the boys were always willing to lend the muscle.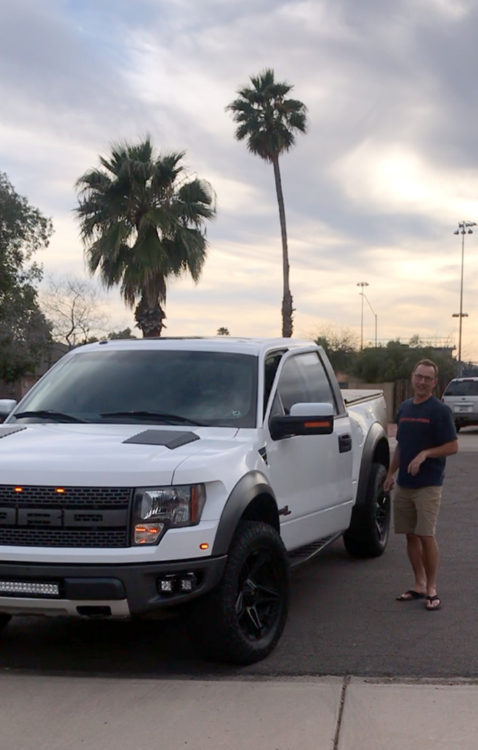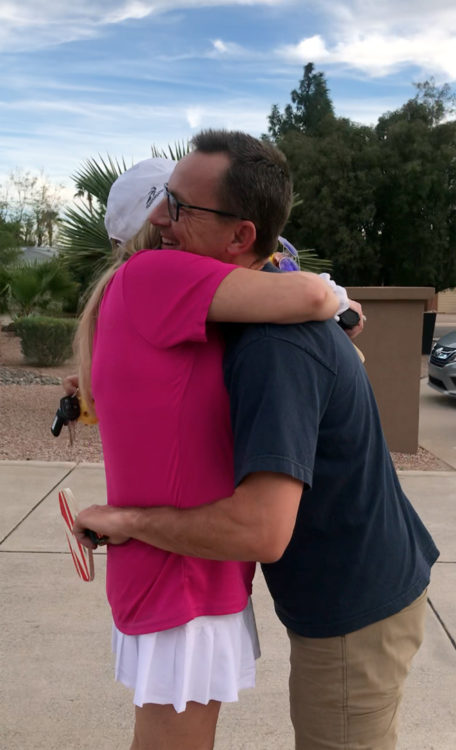 And after reading my pantry story, you can understand how we came up with my "need for help" this time around. Once all the guests had arrived, I called Scott and told him that one of the shelving units in my garage had fallen onto my car. I had Harmony Boards to deliver and could not lift it off by myself, could he please come over and help me? Of course, he said yes, and in less than 10 minutes, he and the boys pulled up in his truck. Since I live in a cul-de-sac, all the guests' cars were within sight, so we all gathered in the driveway and courtyard. When he pulled around the corner, I was afraid he'd just turn around and drive off. But Scott is a great sport.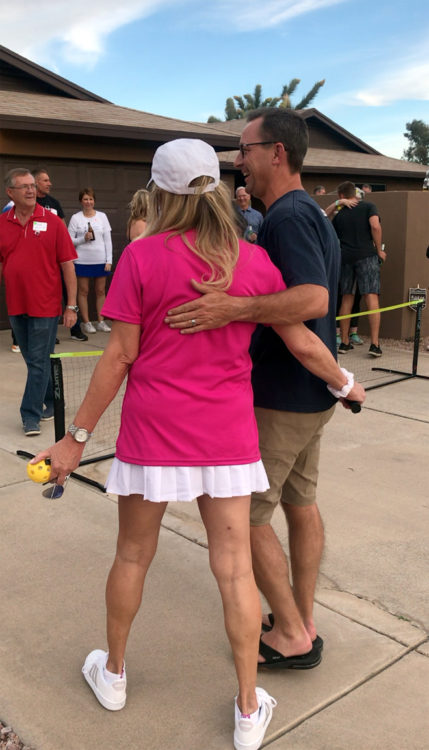 There were more than 50 of his family and friends gathered and we had a wonderful night. I didn't take as many photos as I should have, but I took plenty of the Harmony Boards Custom Installation since I need those for my social media accounts.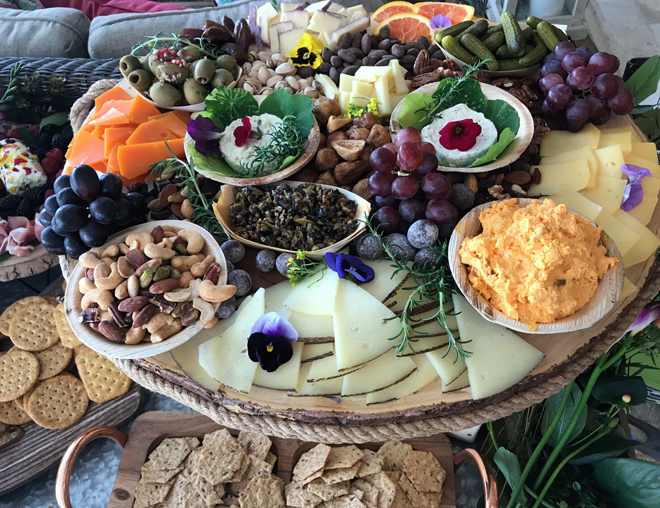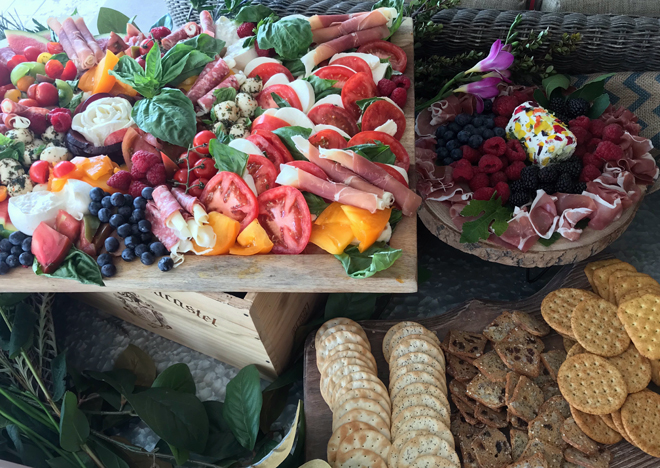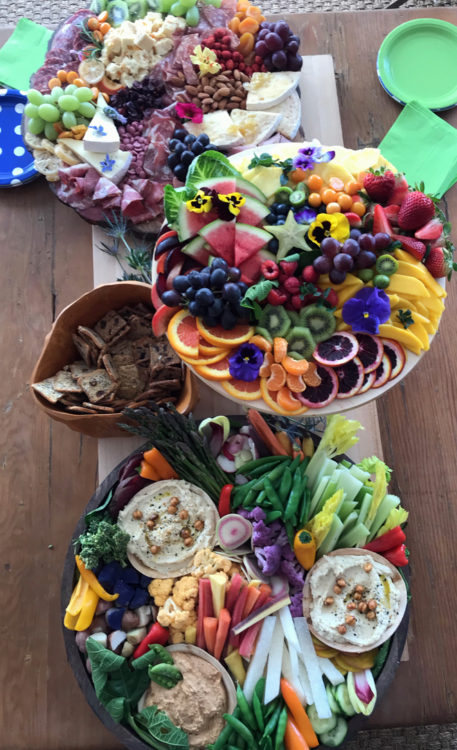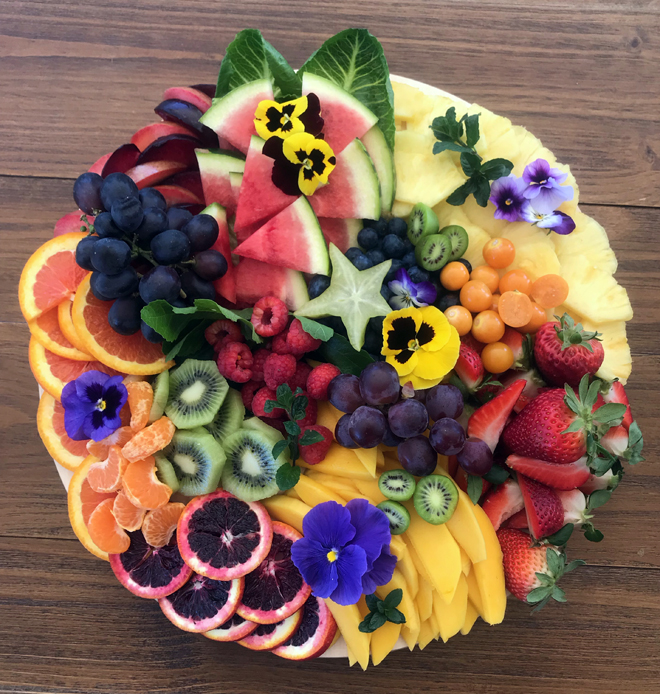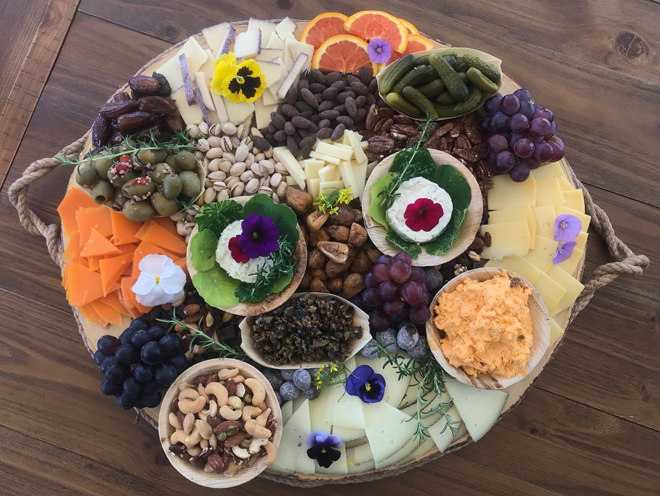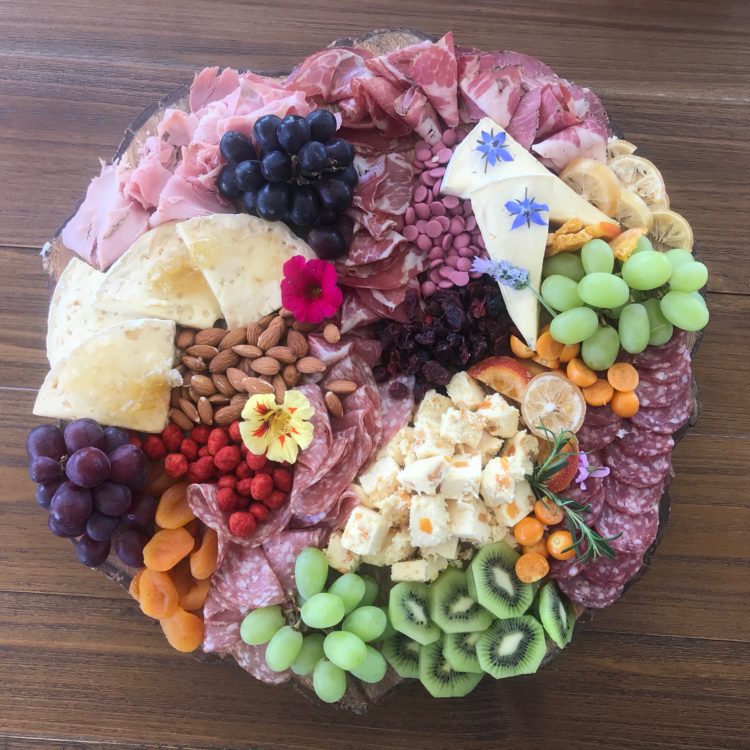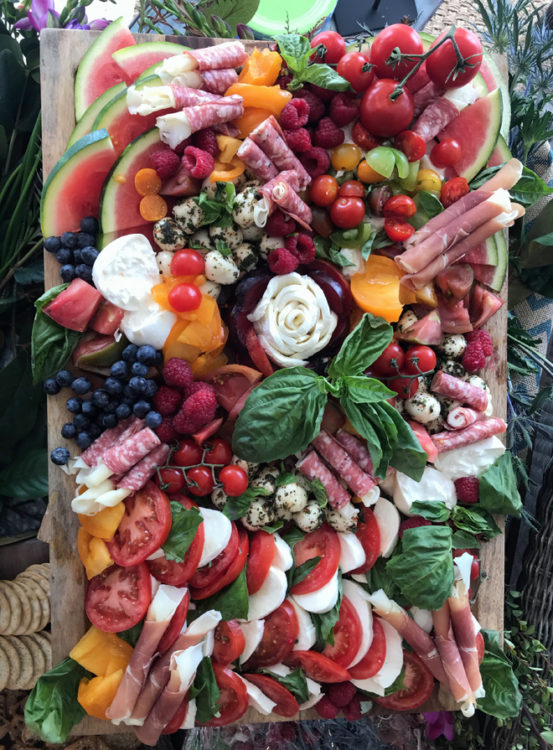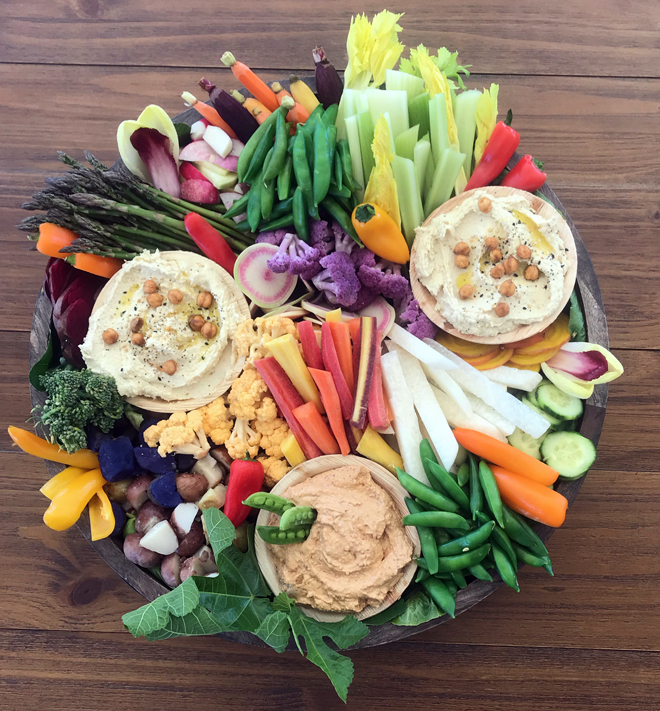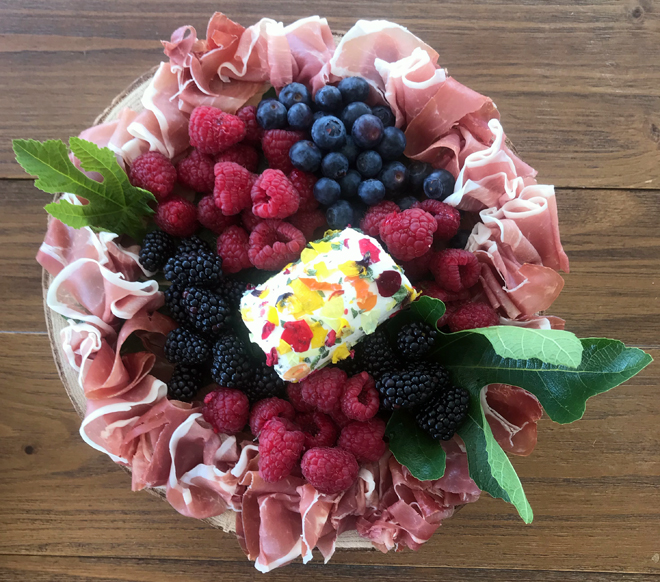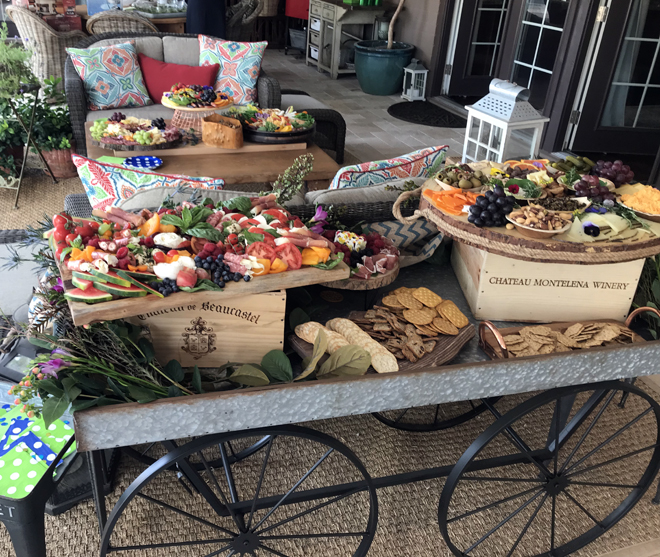 Happy 50th Birthday Amy and Scott. I love you two to pieces! xoxo