Party Theme & Decor: Friday the 13th
Our Friday the 13th Dinner Party was so much fun!
Everyone arrived relaxed and into the theme of "superstitious, lucky, unlucky, cursed" … the whole shebang!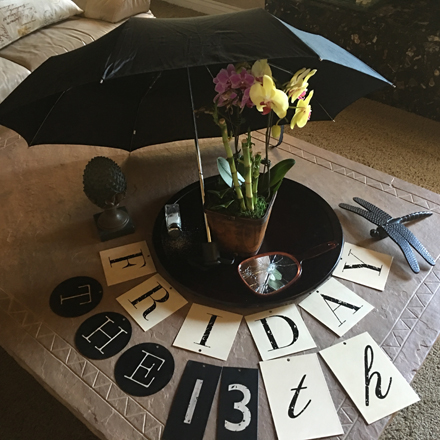 I sent this text message to all attendees, letting them know what to expect:
Our Friday the 13th Dinner Party will be a feverish mix of good and bad luck. You may want to play it safe and wear an article of your clothing (seen or not) backwards or inside out.

The belief that backwards or inside out clothing brings good luck is widespread – from children wearing their pajamas inside out in hopes of a snow day to baseball players and fans turning their caps backwards during important games.

Do you know why?

Wearing clothing backwards confuses the grim reaper, who is not only the harbinger of death, but also brings bad luck. He follows you – so if your clothes are on backwards it makes him think that you are walking toward him so he goes around you to get behind you and instead gets in front of you. He gets confused and gives up taking his bad tidings elsewhere.

You may also want to bone up on various superstitions, lucky and unlucky beliefs and traditions. There will be games and prizes involved!

Can't wait to have a fun and delicious evening with y'all!
xoxo Linda
All of my sweet and awesome guests arrived with hostess gifts in hand; some of them were very theme-worthy.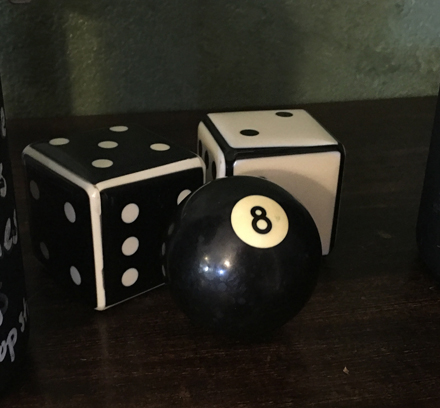 Jonathan, Lori, and Kylie Vento arrived with Lucky Dice and a Lucky 8 Ball.
This instantly got me thinking about games of chance, and how they would be the perfect fit for a day that hinges entirely on good luck-bad luck.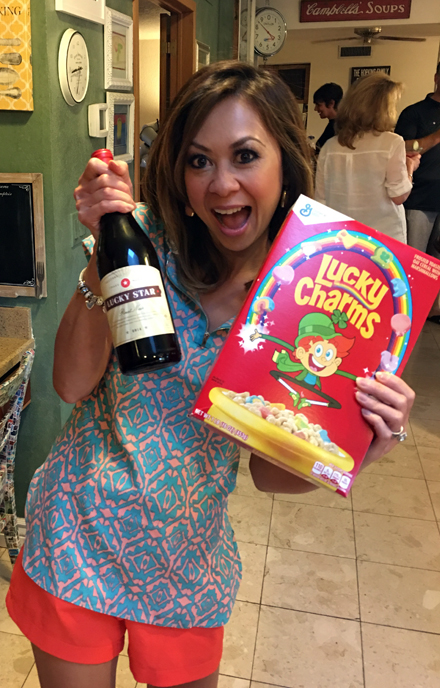 Tram gifted me with a box of Lucky Charms and a bottle of Lucky Star wine. But that wasn't all… Tram's other half, Steve, had a special gift for everyone up to his sleeve! In the middle of the party, while I was giving out prizes for the Superstitious Trivia Game, this happened!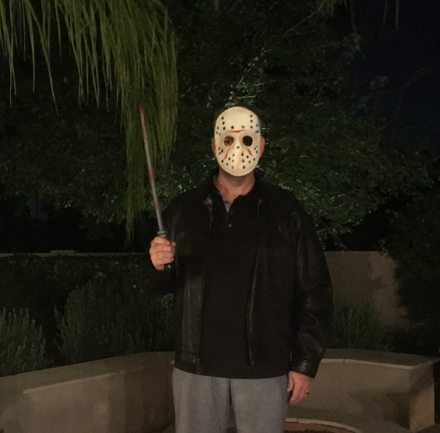 Yeah, Steve/Jason was lurking in the dark (in the very dark area behind the fire-pit, near the back wall) ready to attack! Too much Fun!
OK, let's go back to the beginning, with how I built a party around a theme. Usually, I need just one thing to get the creative juices flowing. For this party, it was these four sets of typography letters.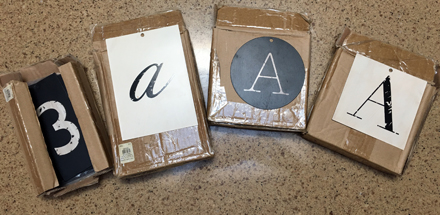 I've had them for years. I know they came from Pottery Barn, but I could not remember how long I've had them. That is until I found this computer printout in one of the boxes.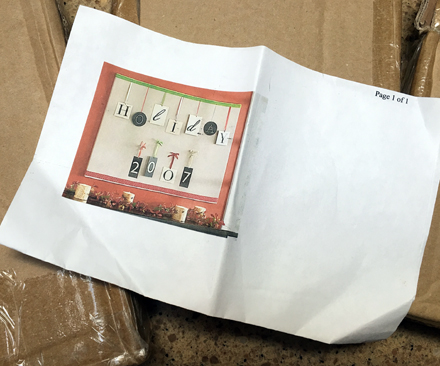 Yes, it was late 2007. See kids, before we had smartphones and screenshots, we used to have to print out actual images and such from the computer. Good times!
Anyhow, the simple black and white palette set the tone for the rest of the decor.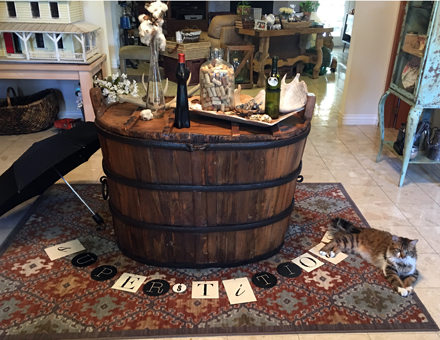 I set my black cat wine bottle on the wine cask in the entry and used the letters to spell out "Superstitious" on the rug. I opened a few umbrellas inside the house for bad luck and we were off and running. Well, we were until the cats decided that party decor = playthings.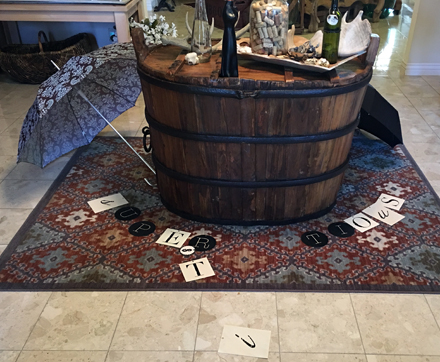 So, I locked the cats upstairs and now we were officially off and running!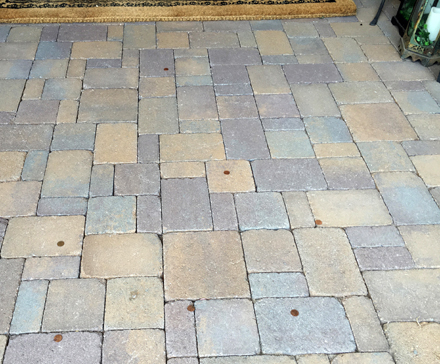 I set an open ladder on the walk leading to the front door for those who dared to walk under it and then scattered heads-up pennies all over the pavers to counteract that.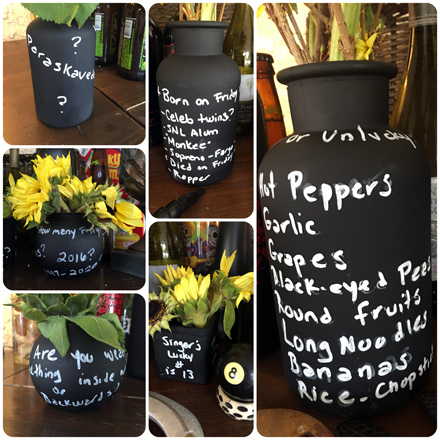 The black and white carried over to the flower vases, which then became a part of the "Superstitious Trivia Game."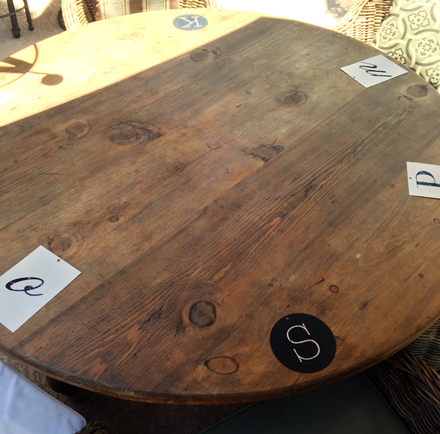 The most difficult part of setting up was the table seating. I wanted to use the letters as the place cards. Couples were separated, either by table or at least three seats from one another.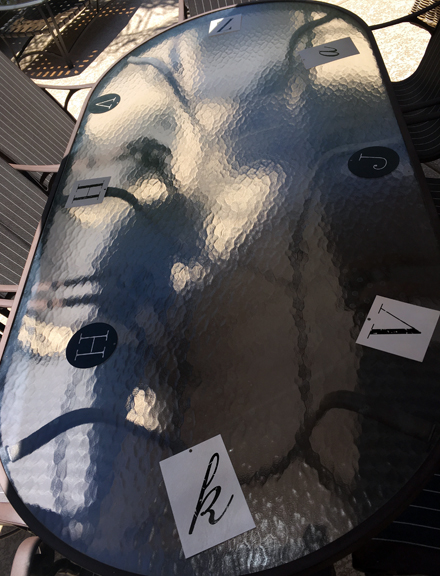 The reason it was so hard was that between the 14 attendees' first and last names – where there should have been 28 initials to choose from – there were only 11 unique letters. In fact, there were so many duplicate initials that two different pairs of attendees had the exact same initials. We had two women with LH and two men with SK.
Believe it or not, of the 28 initials in the group, there were only three letters that didn't have a duplicate in the bunch! Arrgg!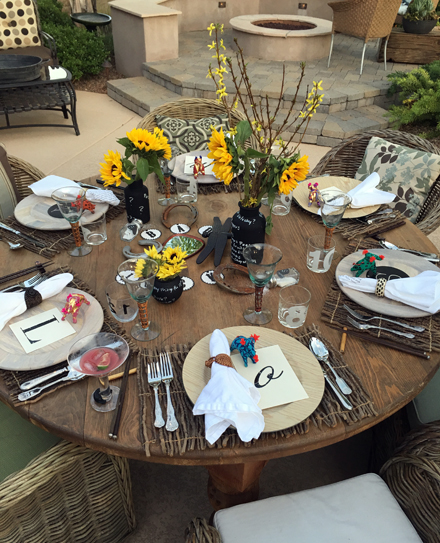 The real saving grace was the shape of the letters. I assigned the round letters to the men and the square and rectangular letters to the women. That allowed me to use a round "H" and a square "H" and so on.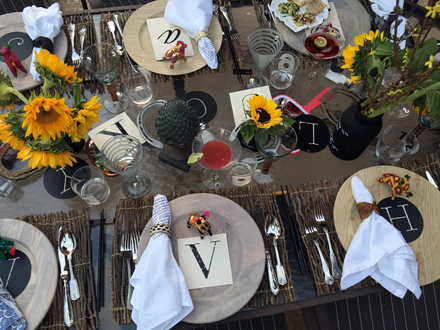 Each guest had a colorful little lucky elephant on their charger.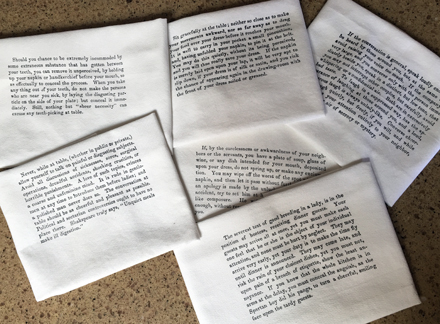 Six guests had napkins with fun etiquette verses printed on them that they could share with their table. They are quite amusing!

The center of each table had the chalkboard trivia flower vases and was scattered with broken mirrors, lucky pennies, spilled salt shakers, a lucky dragonfly and pinecone, and more letters – spelling out Lucky or Bad Luck.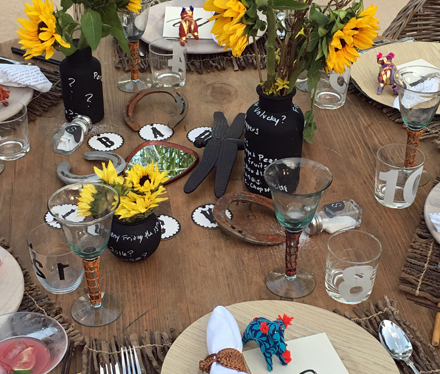 The icing on the cake was horseshoes that each household could take home at the end of the night. A big thank you to my equestrian friend and neighbor, Denise, for rounding those up for me!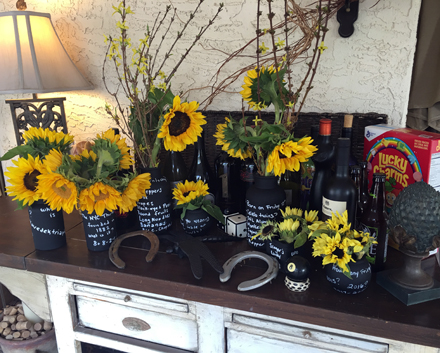 Recipes and more fun in the days to come, in the meantime – if you're interested – here are the questions and answers to our Superstitious Trivia Game: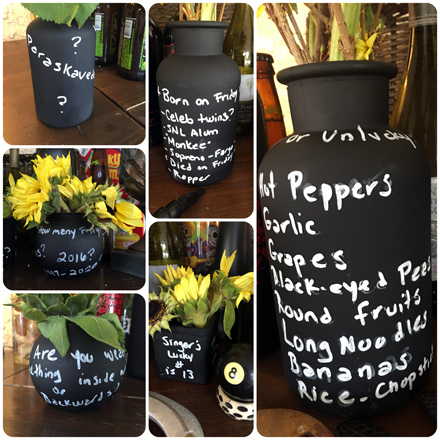 Questions
What does paraskavedekatriaphobia mean?
How many Friday the 13th were there in 2015? In 2016? In 2017-2020?
Are you wearing something backwards or inside-out? If so, what?
Singer whose lucky number is 13
Lucky or Unlucky Foods:
Hot Peppers
Garlic
Grapes
Black-eyed Peas
Round Fruits
Long Noodles
Bananas
Rice/Chopsticks
6. Born on Friday the 13th
Celeb twins
SNL Alum
Monkee
Sopranos – Fargo
Died on Friday the 13th
Answers
Fear of Friday the 13th
2015 (3) 2016 (1) 2017-2020 (2 in each year)
1 point for yes, 2 points if it visible and 3 points for the best. (Scott received 3 points for wearing his shorts backwards (all night!)
Taylor Swift

Foods
Hot Peppers – unlucky
Garlic – lucky
Grapes – lucky
Black-eyed Peas – lucky
Round Fruits – lucky
Long Noodles – unlucky if you cut a noddle
Bananas – unlucky on boats = illness or bad fishing
Rice/Chopsticks – unlucky if chopsticks are stood up in a bowl of rice – considered rude and an omen of death!
6. Born on Friday the 13th
Celeb twins – Mary-Kate and Ashley Olsen
SNL Alum – Julia Louis Dreyfus
Monkee – Peter Tork of the Monkees
Sopranos – Fargo – actor Steve Buscemi
Died on Friday the 13th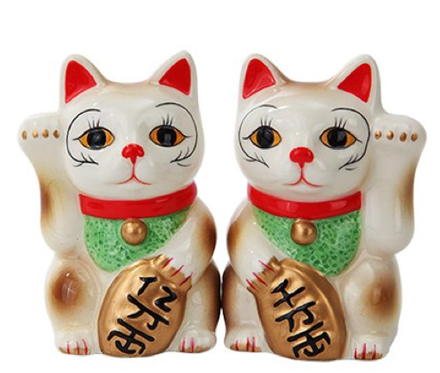 The prizes were:
a Lucky Bamboo/Orchid arrangement (Grand prize, won by Scott)
a book of good fortune (Kylie)
a kitchen knife (given with a penny, otherwise giving knives as gifts is unlucky) (Peggy)

Japanese lucky cat – Maneki Neko – salt and pepper shakers. (Susan)