private class
Last night I taught a private cooking class here at my house. It was a demonstration class with an appetizer theme.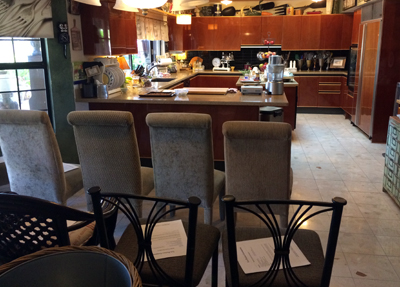 Since individual appetizers can be time-consuming to assemble and to make the class a bit more fun, I did ask for assistance from the students on a couple of the recipes.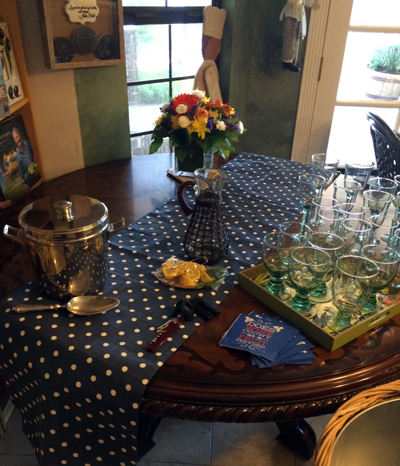 The best of both worlds, I teach with free help!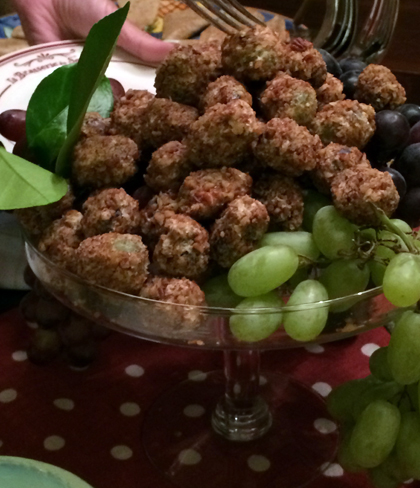 Setting up for a class is a lot like entertaining and many of the techniques I use for a class are the same that I suggest to people when they entertain, such as:
Choose do-ahead recipes
Mise en place is a must
Lay out your serving pieces and "map out" your table long before guests/students arrive
Make Lists and a Timeline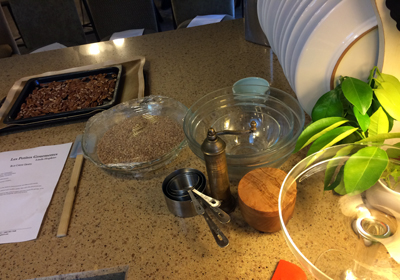 All five of these recipes can be done well ahead of time, perfect for entertaining.
Blue Cheese Grapes, Caesar Dip with Crudités, Pigs in a Warm Puffy Blanket, Hot Feta and Tomato Spread, and Smoked Salmon Quesadillas.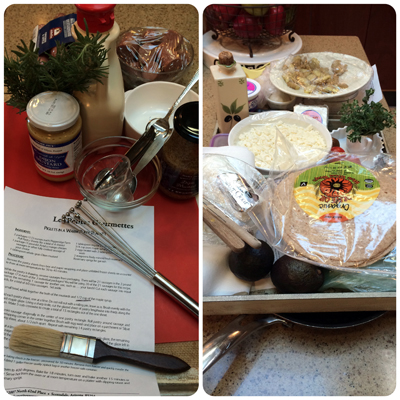 For a cooking class, we set all the ingredients and utensils needed and place them on individual trays for each recipe. When entertaining (or cooking in general) pull together everything you need and prep (chop/dice) what you can ahead of time. This is known as Mise en Place, or "everything in its place."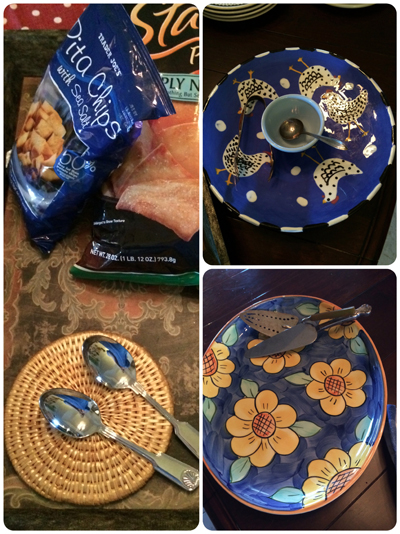 Setting out the platters and serving pieces beforehand is a must!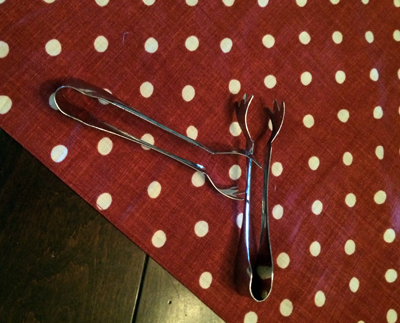 Setting your table and laying out the serving pieces not only gives you your "look" but also is valuable when someone wants to help and asks, "Where do you want me to put the dip and crudités platter?"  Your response, "Oh thanks, right there on the table where the two sets of tongs are sitting."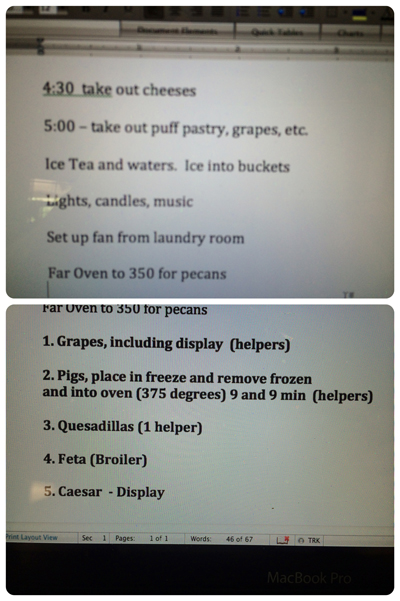 Once I have everything done as far as I can go and all I have left are the last-minute items, I make a list with times attached. I make another list for the recipes I'll be teaching with little "notes to self" on those.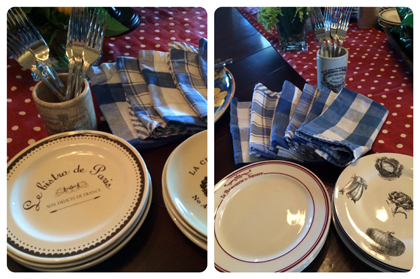 I set my phone alarm and then I go get myself ready and take time to relax. I don't look a the clock or worry about a thing. The alarm is my, "OK, it's Go Time!" notice.
"Lights, Camera, Action!"  … or in this case …  "Lights, Candles, Music!"