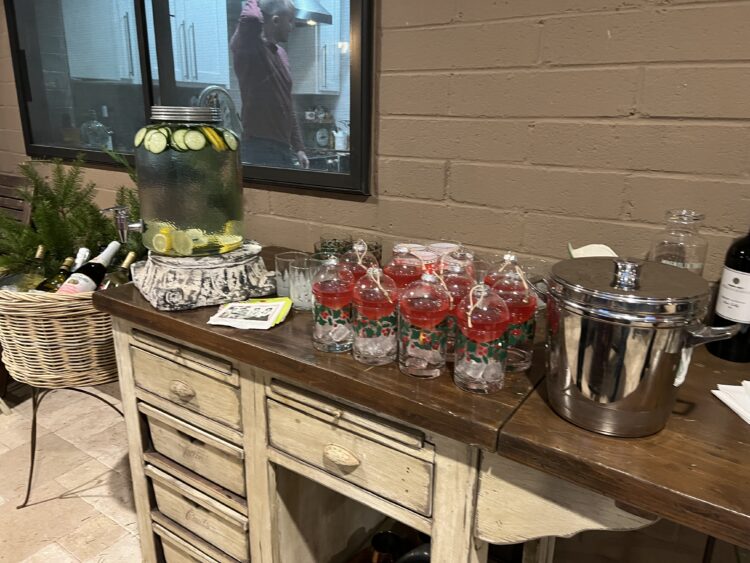 Along with the ornament shots on the indoor breakfast table, I had a bar set up outside on the patio. Out of the photo is an ice chest filled with beer and flavored sparkling waters.
To the left, you can see a large basket tub filled with sparkling wine, non-alcoholic sparkling beverages, and wine. I love to add greens to the tub., such an easy and festive touch to every winter party.
A large glass dispenser filled with water, infused with lemon and cucumber slices. Making water available this way is not only more visually pleasing but reduces plastic.
[Read more →]
February 3, 2023 No Comments