Christmas Potluck Cocktails
We're about one-third of the way through with the appetizer recipes, so how about a cute beverage idea for your next holiday gathering?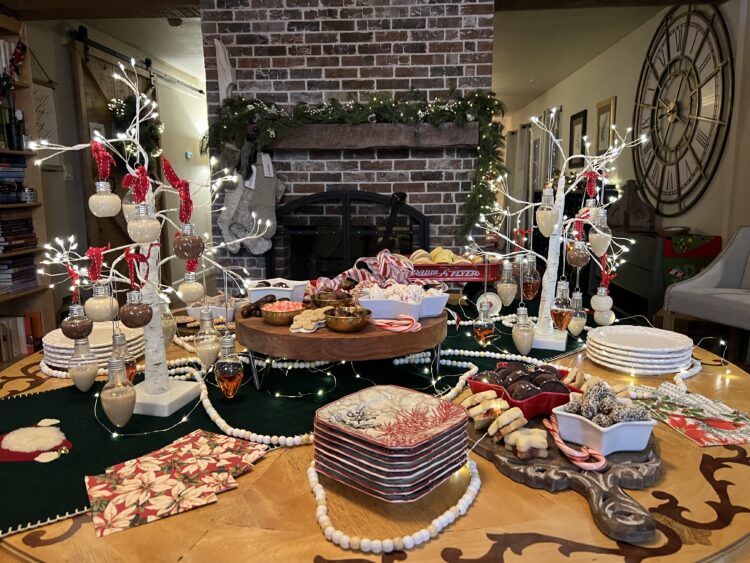 By far the most popular part of the annual party was this setup of desserts and shots. Let's zoom in…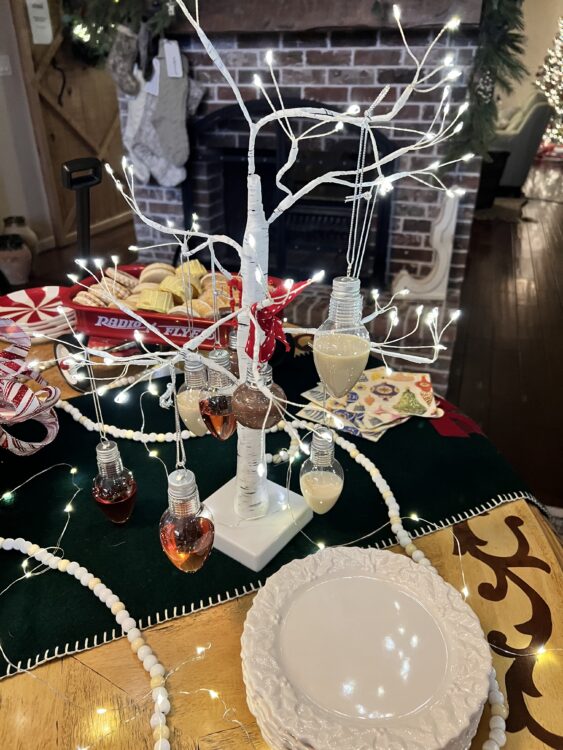 The Lighted Christmas trees with Ornament Shots were the bomb! I had purchased the round ornament shot glasses last year in the Target Dollar Spot but had yet to use them. Then Marissa sent me the TikTok idea of hanging them on these simple lighted trees. It's a winner!
I've linked the trees and shot ornaments below. As for the shots themselves, do whatever you'd like. The most popular at our party was the Rum Chata & Fireball shot, which tastes like Cinnamon Toast Crunch. So good! I also made Bailey's Irish Cream shots, Cranberry-Tequila shots, and Skrewball Peanut Butter Whiskey shots.
Oh, and a chocolate wine shot from a bottle someone kindly gifted me sometime back. Not popular!
Lighted Tabletop Trees – pack of 2
Many thanks to Mary for taking the only photos from the party.
Little Known Amazing Random Fact: There are 421 words for "snow" in Scotland. For instance, a large snowflake a 'skelf'. Or, if there's a short snowfall, you call it a 'flindrikin'. And the list goes on.