Posts from —
January 2023
April make this yummy dip. It was a big hit and it is full of protein to keep the party going. The recipe and the photo come from Taste of Home.
*** As an added bonus to these potluck recipes, I'm adding a Little Known Amazing Random Fact at the end of the post. I found these on a page I follow on Instagram and I can honestly say, I knew none of them! Be sure to check them out and let me know if you knew any.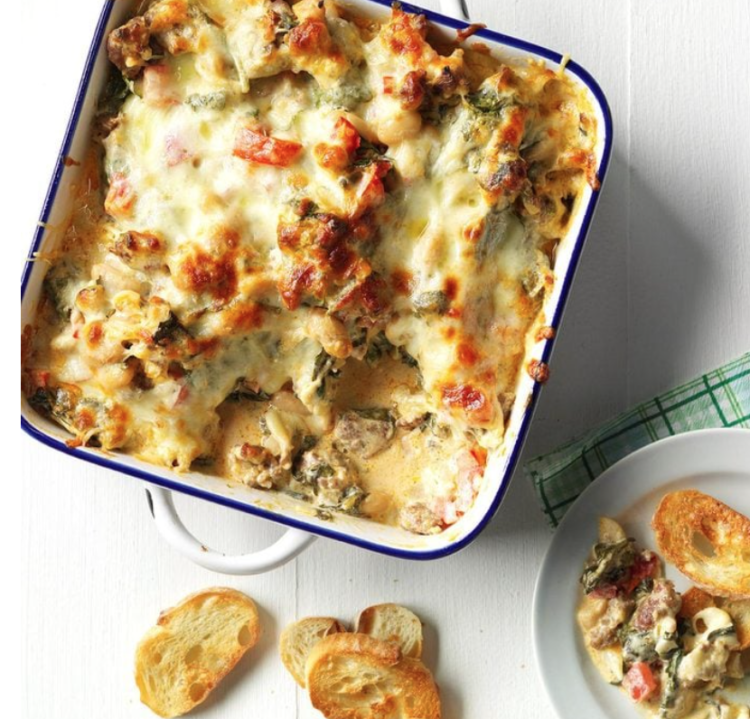 Tuscan Sausage & Bean Dip
1 pound bulk hot Italian sausage
1 medium onion, finely chopped
4 garlic cloves, minced
1/2 cup dry white wine or chicken broth
1/2 teaspoon dried oregano
1/4 teaspoon salt
1/4 teaspoon dried thyme
8-ounces cream cheese, softened
1 package (6 ounces) fresh baby spinach, coarsely chopped
15-ounce can cannellini beans, rinsed and drained
1 cup chopped seeded tomatoes
1 cup shredded part-skim mozzarella cheese
1/2 cup shredded Parmesan cheese
Assorted crackers or toasted French bread baguette slices
[Read more →]
January 7, 2023 No Comments
I hosted my annual Christmas Appetizer Potluck on Sunday, December 18th. Marissa, Jeff and Max had arrived the afternoon before. I was pretty upfront with my friends/guests that this was as much the annual gathering as it was a "Come Meet Max!" Party.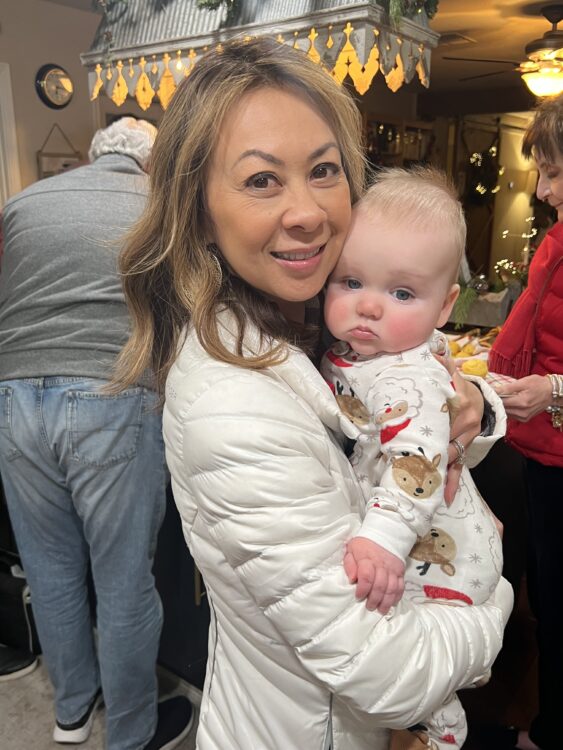 I took not one photo of the food or beverages that night. In fact, the photo above of Max and Tram is the only photo I took. Poor Max is so tired. He did his best to stay up and meet everyone. Such a sweet little trooper.
Since there are no photos of the food, I'll be lifting the photos from the websites I found the recipes on. This one is from Inspired by Charm.
In case you don't recall how my Christmas Potluck works, I send out the invite and when I have a good idea of how many will attend, I send out an email with the selection of recipes to choose from with links to each recipe. It's a strictly enforced, "first come, first served." Each guest "replies to all" with the recipe they will be making. This year was a new record – 70% of the guests responded within 4 minutes of that email going out!
Stay tuned in the days to follow, there will be another dozen recipes along with the super fun and festive cocktails I served. And the best part, there are photos of those! Thanks to my girl, Mary, who took some great pics! Thank you, Mary! xoxo
Below is my son, Connor's, recipe choice. So cute!
[Read more →]
January 5, 2023 2 Comments