veggie delight
http://thefoolishobsession.com/?p=1607 by Linda Hopkins
go here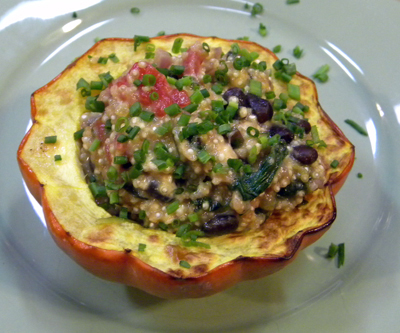 follow url We enjoyed Gwen's lentil stuffed acorn squash so much last week, that I decided to take another spin at it, with quinoa, this time. Especially since I STILL had more squash from that darn Thanksgiving centerpiece to get rid of. Not that I'm really complaining, but those things take up more than their fair share of room in the refrigerator.
prednisone side effects facial flushing
Acorn Squash with Quinoa, Spinach, and Black Bean Filling
follow link 3 acorn squash
Salt and freshly ground black pepper
1 cup quinoa, rinsed under cold running water
5 ounces goat cheese
6-ounce package baby spinach
1 cup peeled and diced red onion
2 garlic cloves, peeled and minced
15-ounce can black beans, rinsed and drained
14.5-0unce can diced tomatoes, drained
1/4 teaspoon freshly ground nutmeg
Minced chives, for garnish
http://maientertainmentlaw.com/?search=discussions-prednisone-side-effects Heat the oven to 375 degrees and line a baking sheet with foil. Spray foil with Pam and set aside.
http://cinziamazzamakeup.com/?x=cialis-generico-ebay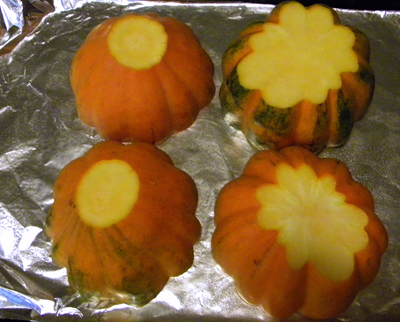 http://maientertainmentlaw.com/?search=no-rx-discount-propecia Slightly trim the bottoms and the stem ends of the squash so that the squash will sit flat when filled and served. Cut each squash in half. Season cut sides with salt and pepper.
http://cinziamazzamakeup.com/?x=comprare-viagra-generico-50-mg-pagamento-online-a-Torino Place squash halves, center-cut side down, on the prepared baking sheet. Bake until tender, about 35  to 40 minutes. Test doneness of squash by poking through the peel with a paring knife. If the squash feels soft, it is ready.
http://acrossaday.com/?search=variety-sample-levitra
Best price clomid online While the squash roasts, prepare the filling.  Bring 2 cups of water to a boil and stir in quinoa, reduce heat to a low simmer, cover and cook until the water is absorbed, about 10 minutes. When ready, remove from heat, add goat cheese, re-cover and set aside for goat cheese to melt into quinoa.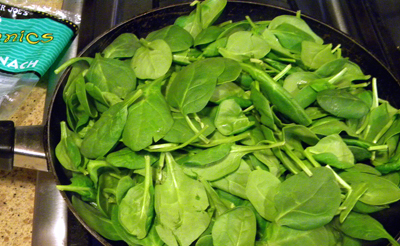 Meanwhile, heat 2 tablespoons of water in a large skillet.  Add the baby spinach and toss until spinach is completely wilted. Transfer to a strainer or colander and drain.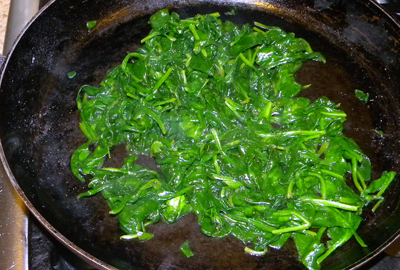 In the same skillet, heat olive oil, sauté onion until soft and translucent. Add garlic, black beans, and tomatoes and heat through.
Squeeze the spinach dry in paper towels and then chop. Add to skillet and stir to incorporate. Stir in quinoa. Taste and season mixture with salt, pepper, and nutmeg.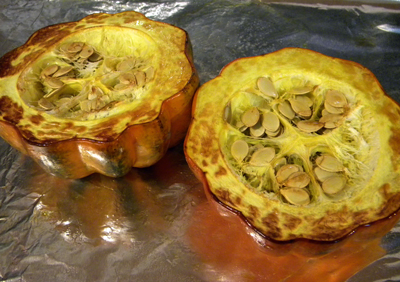 Assembly: Hold squash halves with paper towels or a potholder and scoop out the seeds.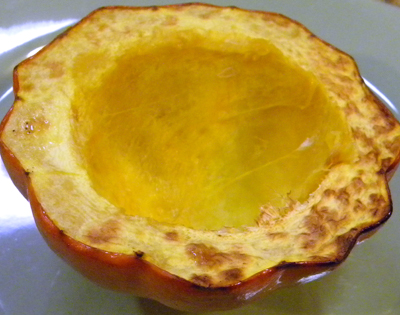 Return the squash halves to the baking sheet, cut side up.  Fill with quinoa-bean mixture, mounding slightly.  (The filled squash may be held for 45 minutes, then reheated in oven for about 12 minutes.)
Garnish with chives and serve hot.
Serves 6