sweet accolades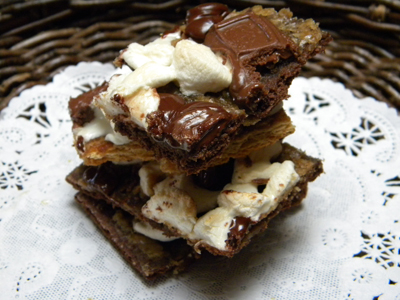 I was searching for something sweet and quick to put together today for not only this post but to bring along to a lunch date I have this afternoon. I'm meeting up with my kids' 1st grade teacher and her daughter and two granddaughters. We've stayed in touch all these years later, thanks in part to Facebook and this blog. Mrs. Tunheim (Ginger, to me) was both Marissa and Connor's favorite teacher. In fact, Connor had her three times; 1st grade, 3rd grade, and during high school he went back and was a teacher's aide in her class for a semester… yup we all love Mrs. T! Her beautiful daughter, Kim, assisted me one summer of cooking classes back when she was a single college girl.  Kim is now married with two adorable little girls of her own, so I'm bringing along these sweets to share with them.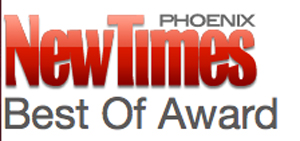 I also want to take this opportunity to extend exuberant, hearty, and heartfelt congratulations to my friend and colleague, Gwen Walters, and her wonderful Pen & Fork, for winning Best Food Blog 2011 award given by Phoenix New Times!  Yay Gwen!!!  You can always check out Pen & Fork by just clicking on the link over there on the right side of this very page… it is AWESOME!
Finally, some of you probably LOVE to bake…. and you probably know that I really don't… so you might be feeling hungry for more sweet recipes.  If so, the blog where I snagged this recipe from (BakerGirl) looks luscious and is probably right up your alley.  So, because I'm such a thoughtful person,  I've added a link to it over there on the blogroll too, so you can get your sweet tooth on whenever you feel the urge. I had to alter the recipe to fit the items I had on hand – for instance; I mixed cinnamon and chocolate graham crackers since I did not have any regular in my pantry. I also only had regular-sized marshmallows, so I just cut them into 6 pieces each to make them "mini". Oh yeah, and I only had a couple "giant" Hershey bars in my freezer, so I used one of those instead of the 4 regular bars and just cut it into smaller pieces.  Let this be an example to you… you can always make it work if you have to!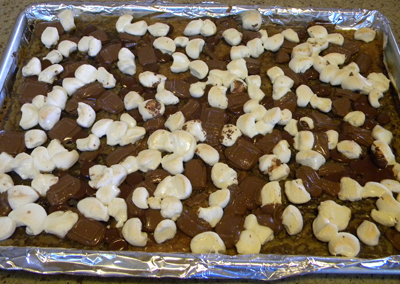 S'mores Cracker Candy
recipe adapted from Bakergirl
16 sheets of graham crackers
3/4 cup (1 1/2 sticks) unsalted butter
3/4 cup brown sugar, packed
3 cups mini marshmallows
4 Hershey bars (1.55-ounce), broken into pieces
1/2 cup semi-sweet chocolate chips
Preheat oven to 350 degrees. Line a 15x10x1-inch jelly roll pan with aluminum foil, leaving a 1-inch overhang over the ends; spray foil with cooking spray. Line graham crackers on the foil, cutting any as needed to cover the pan completely.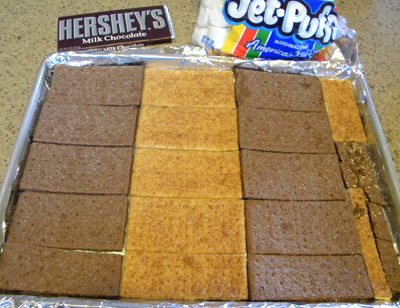 In a medium saucepan, melt butter and brown sugar over medium heat, stirring constantly, until the mixture comes together and is smooth and the mixture comes just to a boil (about 4-6 minutes). Remove from heat and pour evenly over crackers, spreading with an offset spatula. Bake 6 to 7 minutes, or until bubbly.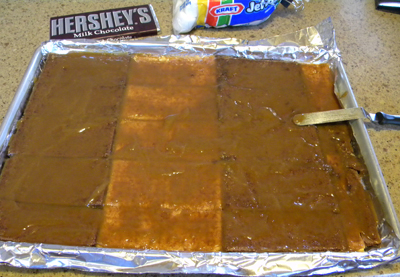 Remove pan from oven and immediately sprinkle mini marshmallows, chocolate bar pieces, and chocolate chips over the crackers.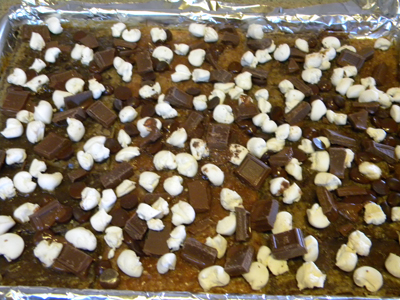 Return pan to oven for another 3 to 5 minutes, or until marshmallows begin to soften and puff up.
Cool completely. Carefully lift out the foil and place it on a cutting board. Cut into squares and enjoy!
 Makes 1 to 28 servings, depending on if you want to share or not!