sausage and mussels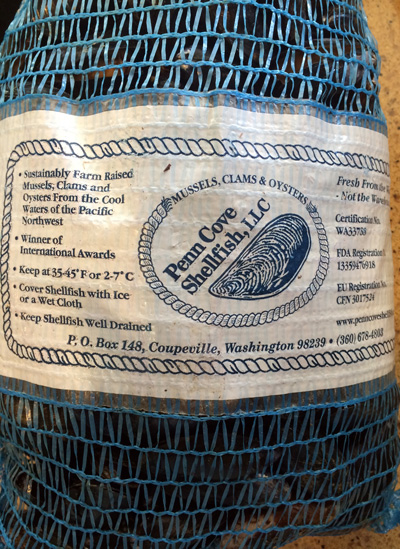 Here is the second recipe I made on Sunday night with a portion of that huge package of sausage I'd purchased at Costco. I bought a huge bag of live mussels to go along with it.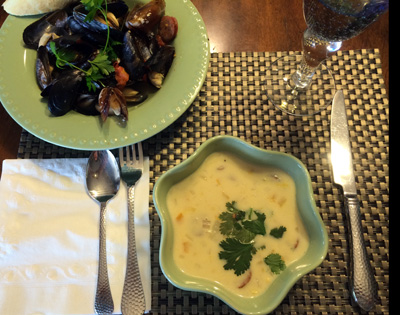 Remember, I made the Corn, Potato & Sausage Chowder? We had steamed mussels too.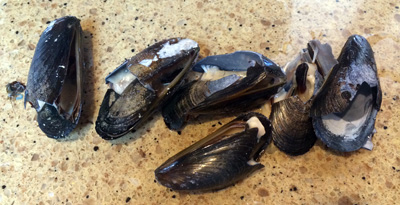 It's important to do two things with live mussels. First, pull out and discard any and all cracked or broken mussels.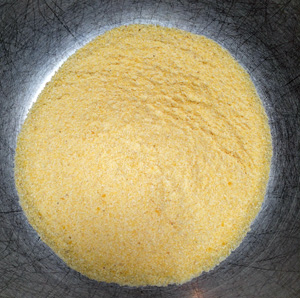 The second thing; just before cooking,  pour a 1/2 cup or so of cornmeal into a large bowl.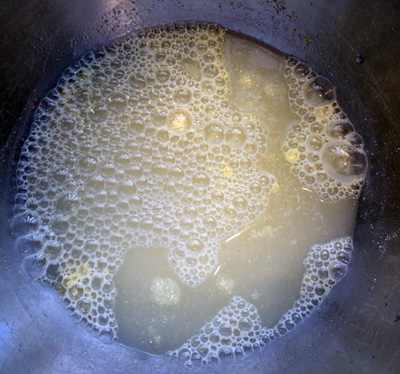 Add cold water and stir. Then add the mussels and let sit for about 20 minutes. As the mussels breathe, they take in the cornmeal and fresh water and expel sand and grit.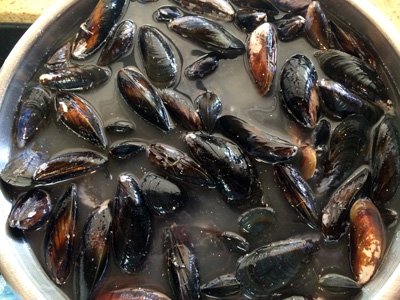 Lift the mussels out of the water with a slotted spoon or spider and leave the sandy water behind.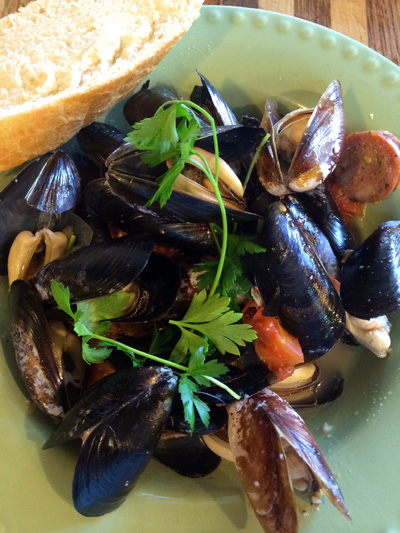 Steamed Mussels with Hot Sausage
2 tablespoons olive oil
1 large onion, peeled and diced
4 garlic cloves, peeled and minced
1/2 teaspoon red pepper flakes
Salt and freshly ground black pepper
4 Aidells Habanero & Pepper Jack sausage links, cut into 1/2-inch slices
4 pounds live mussels
1/2 cup dry white wine
Juice of 1 large lemon
1 cup clam juice
2 large tomatoes, diced
1/3 cup fresh minced parsley
Crusty bread, accompaniment
In a large skillet, heat the oil over medium heat. Sauté the onion for 1 minute, add the garlic and red pepper flakes and sauté an additional 4 minutes or until soft and translucent. Season with salt and pepper and use a slotted spoon to transfer to a plate.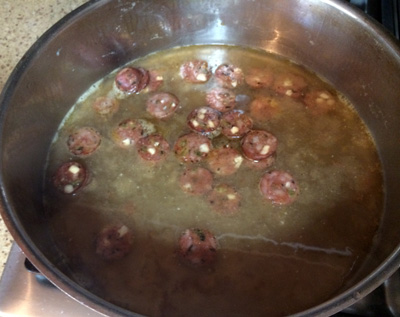 Add the sausage to the skillet and sauté until brown on both sides, about 5 minutes. Add the wine to the skillet and boil until nearly evaporated, then add the lemon juice and stock and bring to a boil.
Return the onion mixture to the pan and add the mussels. Cover the skillet and cook until the mussels open, about 5 minutes. Stir in the tomato and parsley. Replace the lid and steam for another minute. Transfer to a large bowl and serve with crusty bread.
Serves 4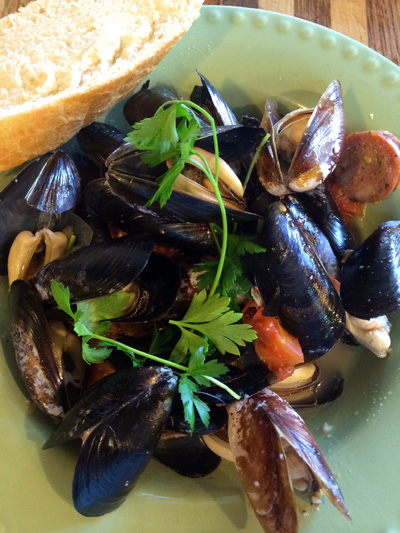 NOTE: Most mussels have what is commonly called a "beard," also known as byssal threads. The beard is made of many fibers which emerge from the mussel's shell. The mussels I bought at Costco were already "de-bearded" but if mussels you buy are not, here is how to remove the byssal threads:
Hold the mussel in one hand, cover the other hand with a dry towel, and grasp the beard; give it a sharp yank toward the hinge end of the mussel. This method will not kill the mussel. If you were to pull the beard out towards the opening end of the mussel you can tear the mussel, killing it. Discard the byssal threads.