mocktail time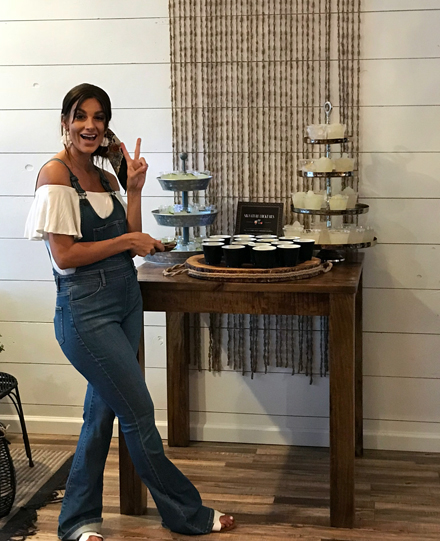 Cute mama-to-be, Chanté, posing in front of the cocktail station at the Harmony Boards launch party. She is the sweetest!
I've posted the recipes for the two signature cocktails we made for the party, so now it's time for the mocktail. A mocktail that Chanté and others, who choose not to imbibe but still want to feel festive, could enjoy.
I wanted to try something new. I know so many people who are lovers of the elderflower flavor, such as the famous St. Germain Elderflower Liqueur. I've made several cocktails with St. Germain, such as this Champagne Cocktail, but to be perfectly honest, I'm not a fan of the elderflower flavor. It's a bit too, let's just say, flowery, for my taste.
But since I had no intention of drinking the mocktail that evening, I went ahead and created one using elderflower syrup.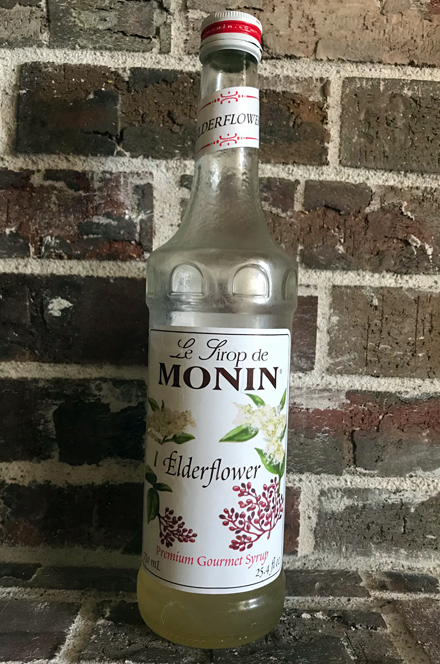 Where can one find elderflower syrup, you ask? Amazon, of course.
Oh, and in the photo of the ingredients below, there is a bottle of agave. That is because I tried making it with a 1/2 teaspoon of agave nectar in my first attempt and … NO!  It was way TOO sweet for not only my taste, but for anyone except maybe a six-year-old.  Pretend that is not there!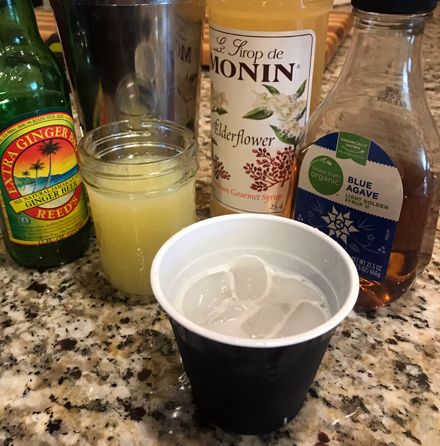 The Elderflower Harmony Mule Mocktail
1/3 cup fresh lemon juice, chilled
1/2 cup elderflower syrup, chilled
Ginger beer, chilled
Lemon wheel, for garnish
Fill a cocktail shaker halfway with ice, pour in the lemon juice and elderflower syrup, shake well and then use a strainer to pour over the rocks in a martini glass, top it off with ginger beer and garnish with a lemon wheel.
Serves 1