grilled pizza
Our family loves grilled pizza. Probably because of our long-standing tradition of grilling pizza before going out to Trick-or-Treat on Halloween. When the kids were growing up, all of their friends came to our house/neighborhood to go out for candy. Back then, purchasing pizza dough wasn't even on my radar. Now, I'm lazy and simply pick up a package of pizza dough at Trader Joe's and call it a day. But making fresh dough is fun and easy. The link for my dough can be found here.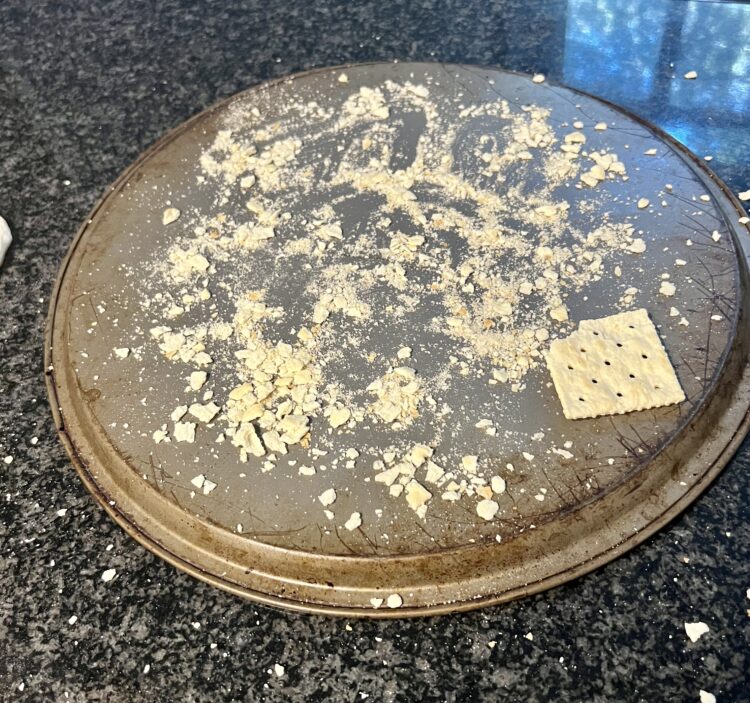 In the recipe, I instruct you to place your stretched dough onto a pizza peel that is sprinkled with cornmeal. This makes it easy to slide the dough from the peel to the grill, preventing the dough from sticking. I made this pizza while in Chicago with Marissa. She did not have a pizza peel or cornmeal. So I made do with the back of a round baking sheet and crumbled saltines. By no means perfect or all easy but when you have to make do with what you have…
Grilled Pizza with Fontina & Prosciutto
1/2 pound Fontina cheese, shredded (about 2 cups loosely packed)
1/2 cup freshly grated Parmesan cheese
Purchased or Homemade pizza dough
Cornmeal
Olive oil, for brushing
2 garlic cloves, peeled and minced
2 Roma tomatoes, diced
1/2 cup torn basil leaves
6 paper-thin slices Prosciutto di Parma, torn into large pieces
Preheat the grill to high heat. In a medium bowl, toss the Fontina with the Parmesan and garlic.
Flatten and stretch the pizza dough with your hands to form a large round (about 14-inches in diameter). Carefully transfer to a pizza peel that is lightly sprinkled with cornmeal.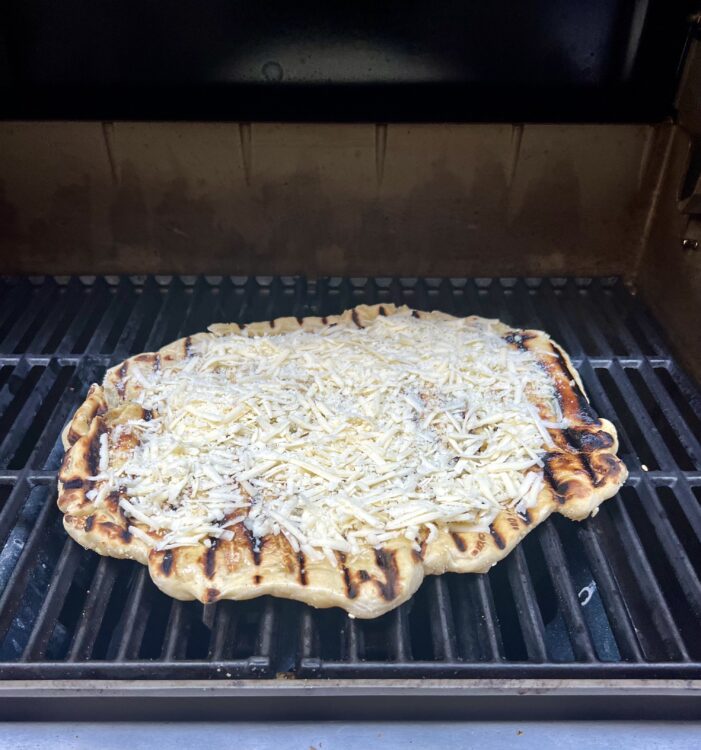 When the grill is hot, gently slide the pizza dough onto the hot grate and cook until it puffs slightly, the underside firms up and grill marks appear for about 1 minute. Turn off the center burner, the rest of the cooking will be with indirect heat. Quickly brush the top of the dough with olive oil and flip over, using your hands or a large spatula.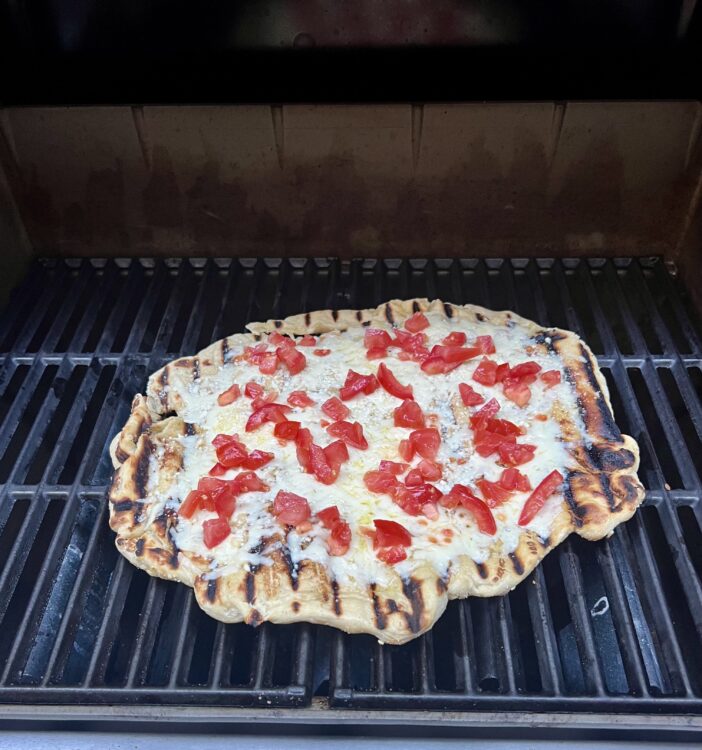 Scatter all but about 1/2 cup of the cheese mixture over the pizza, close the lid and let the cheese melt, for about 2 minutes. Top with the diced tomatoes and the remaining cheese. Close the lid again.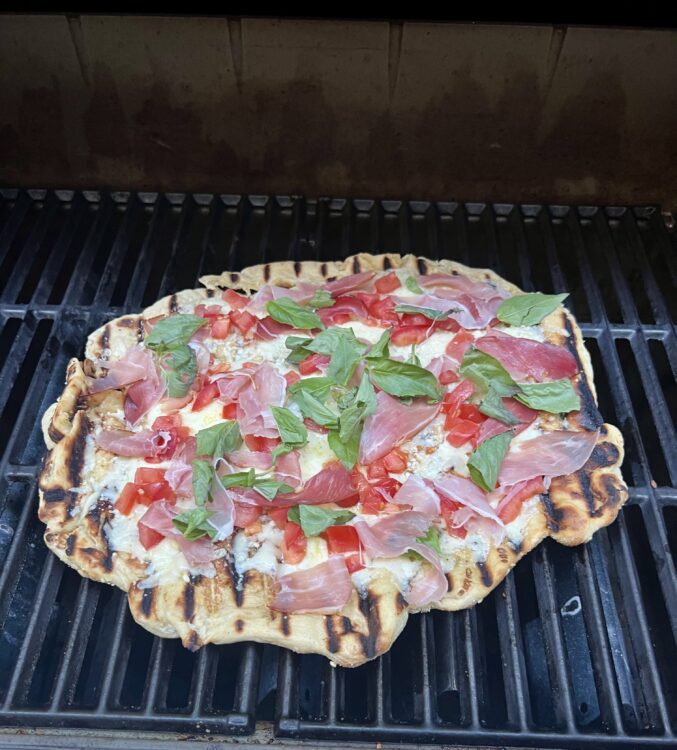 The pizza is done when all the cheese is melted and the tomatoes are hot, another 2 to 3 minutes. Scatter the basil and prosciutto evenly over the pizza and serve hot off the grill.
Makes 1 large pizza