eggs in avocado
The peaches are all picked, given away or eaten. Makes me somewhat sad but also relieved. I can write about something else now! Plus, peach season continues at farmers' markets, so I can always get my fix if needed.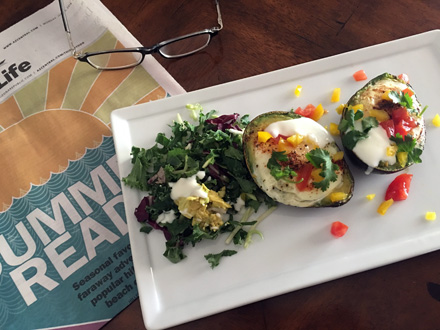 How about a little something for breakfast or brunch?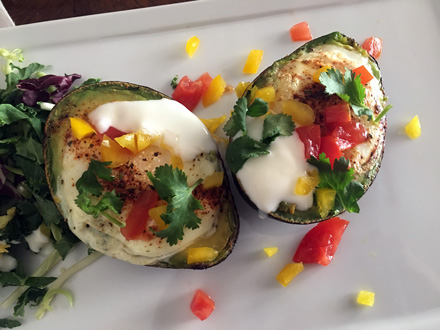 Avocado Baked Eggs
2 large ripe firm avocados
4 medium to large eggs
Juice of 1 lime
1 medium ripe tomato, diced
1 small yellow bell pepper, cored, seeded, and diced
Chopped fresh cilantro
Plain non-fat yogurt
Hot sauce
Additional lime for garnish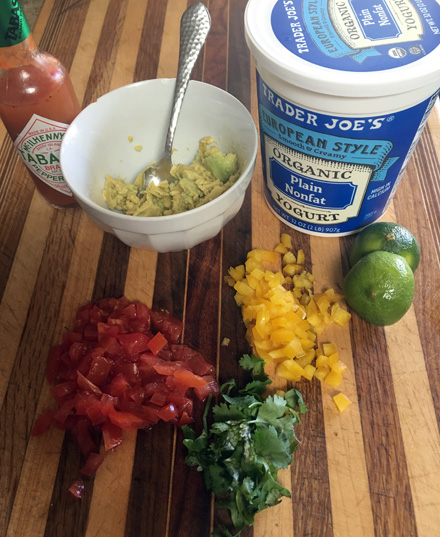 Position the oven rack in the middle and preheat to 450 degrees.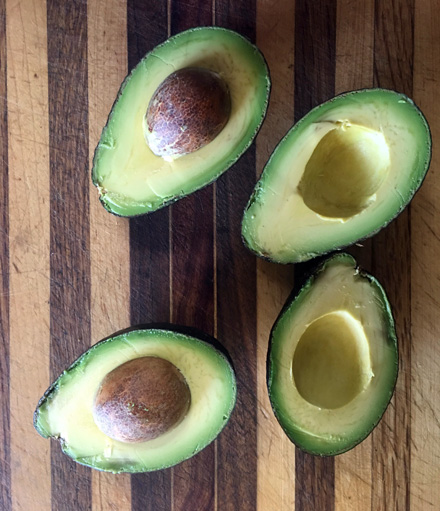 Cut each avocado in half and remove the pit.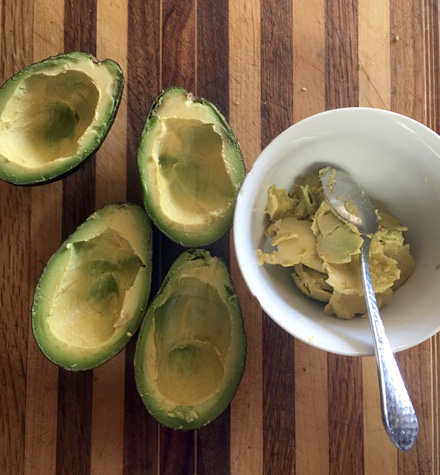 Use a spoon to scrape out the center flesh of each halved avocado so that the area is large enough to hold an egg. Chop the scooped-out avocado and set it aside.
Spray a baking sheet or small baking pan with non-stick baking spray. This will help with cleaning up if any of the eggs spill out onto the baking pan. Transfer the avocados to the pan.
Squeeze juice from 1 lime over the avocados.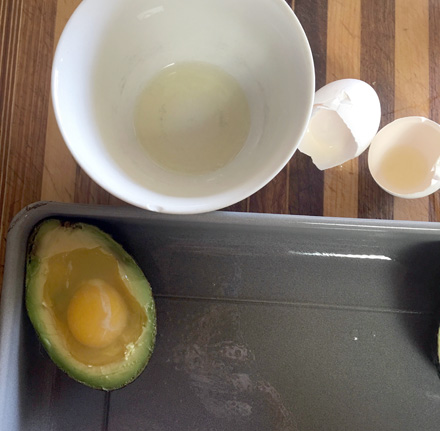 Break an egg into a bowl and use your hand to lift out the yolk and however much egg white comes along with the yolk and place it in the center of each avocado. Leave any white that was left in the bowl where it is.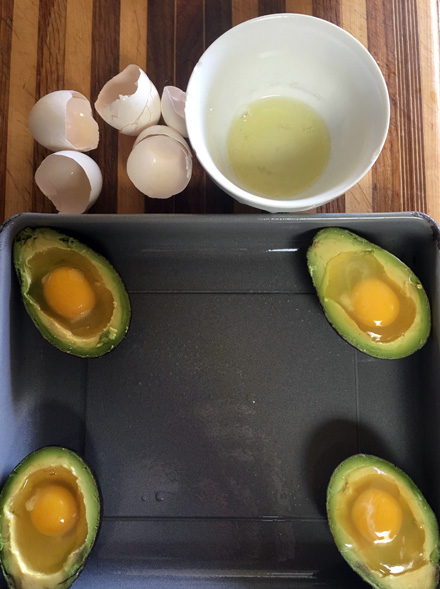 Repeat with the remaining three eggs.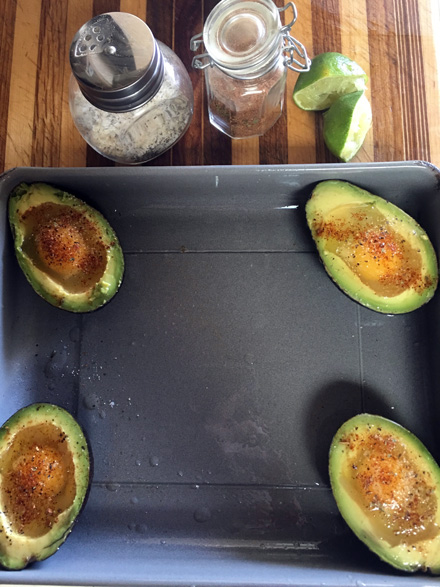 Season with Mama Mai's S&P and/or Linda's Southwest Seasoning. Or, just use salt and freshly ground black pepper.
Add 1/4 cup water to the baking pan and cover loosely with foil. Carefully transfer to the center rack of the preheated oven and bake until the whites are set and the yolk is runny about 12 to 14 minutes.
Remove foil and transfer to plates.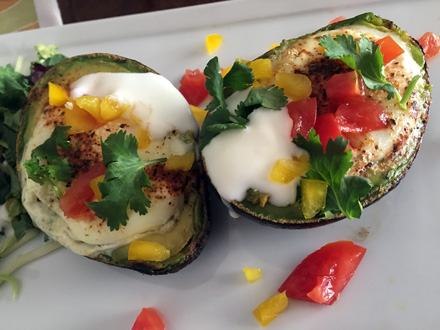 Garnish with tomatoes, bell pepper, reserved chopped avocado, cilantro, yogurt, hot sauce, and more lime juice.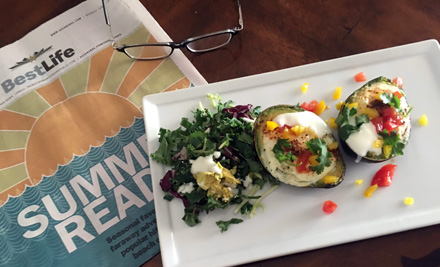 Makes 4
Save
Save
Save
Save
Save
Save
Save
Save