Mama Mai
Yesterday I had the pleasure of spending the afternoon and lunch with Tram, Zak and Zoey. Tram's beautiful mom is in town and she made Tram and me lunch. How loving and generous is that?!?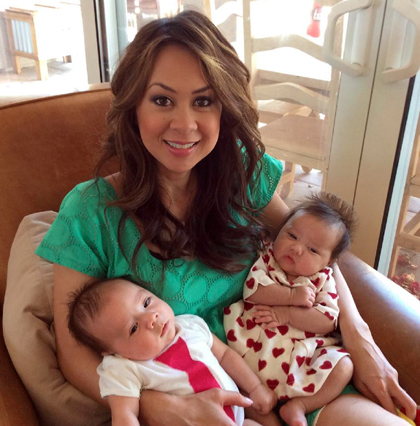 Isn't this photo so sweet and doesn't Tram look absolutely gorgeous? Mama Mai took the picture of her three loves. What beauties they are!
Mama Mai made one of her classic Vietnamese dishes for us, bún thit bo (beef noodles), and the recipe she shared with me (and now I'm sharing with you) includes recipes for three fabulous components that are a treat to have on hand at all times. You're really getting four recipes for the price of one with this post!
Tram's mom's special salt & pepper spice mixture, a Mai family favorite.
A fish sauce vinegar that is an excellent dipping sauce for any and everything, from pot-stickers to egg rolls, lettuce wraps to spring rolls… you name it! The sauce recipe can be increased to any amount you would like and kept in the fridge, so you'll always have it on hand.
And pickled daikon radishes that are addictive. I could sit down and eat a bowl full as an afternoon snack.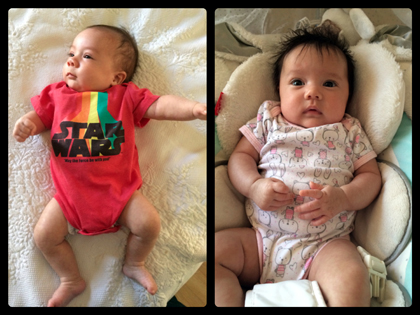 One more treat… photos of the cuties that I took yesterday.

Mama Mai's Bún Thit Bo

Mama Mai's S&P
50% kosher salt
20% granulated garlic
20% granulated onion
10% freshly ground black pepper
Fish Sauce Vinegar
1 cup water
1/4 cup sugar
1/4 cup fish sauce
3 tablespoons apple cider vinegar
1 tablespoon chili garlic sauce
Pickled Daikon Radish & Carrot
1 daikon radish, peeled, cut into matchsticks
2 teaspoons salt
1 large carrot, peeled and cut into matchsticks
1/2 cup water
3 tablespoons sugar
3 tablespoons distilled white vinegar
Stir-Fry Beef
3 tablespoons soy sauce
2 garlic cloves, peeled and minced
1 tablespoon vegetable oil
1 teaspoon Mama Mai's S&P
2 tablespoon cornstarch
1/2 teaspoon baking soda
1 pound London broil, cut across the grain into thin strips less; than 1/8-inch thick
2 tablespoons vegetable oil, for stir-fry
1/2 onion, peeled and then thinly sliced
Vegetable Noodle Bowl
Crisp romaine lettuce leaves, cut crosswise into 1/4-inch wide ribbons (about 4 packed cups)
1/2 English cucumber, peeled, seeded, and cut into matchsticks
1/4 cup roughly chopped mint leaves
1/4 cup roughly chopped cilantro leaves
2 cups cooked and chilled rice vermicelli noodles
Chopped roasted peanuts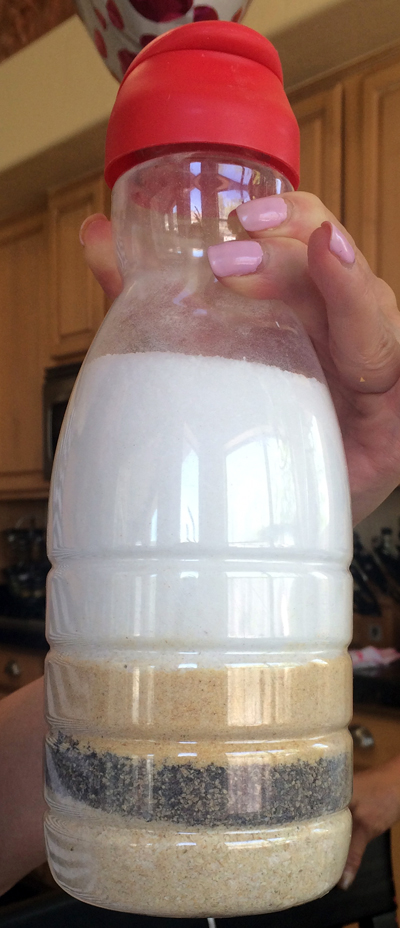 Mama Mai's S&P: Make as much or little as you would like, using the proportions listed above. You need very little for this recipe, but this is Tram and her mom's go-to all-purpose seasoning mix. It's great, so make a big batch if you want to have it on hand. That is exactly what I have done, it's so good!  Store in an airtight container.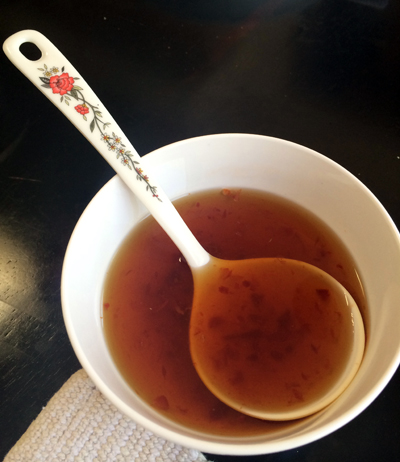 Fish Sauce Vinegar: In a small saucepan, bring the water to a boil. Add the sugar and fish sauce and stir until the sugar is dissolved, just a minute or so.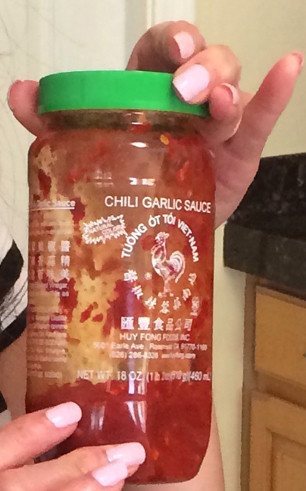 Transfer to a bowl and let come to room temperature, then stir in the vinegar and chili garlic sauce.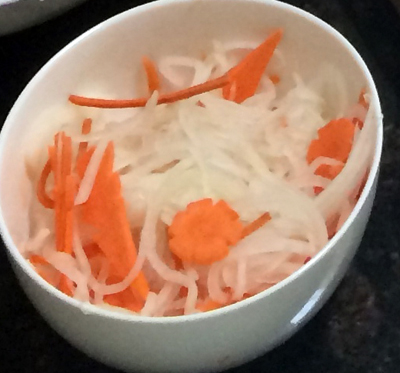 Pickled Daikon Radish: Place the radish matchsticks on a plate and sprinkle the salt over, let sit for 15 minutes. Place in a strainer and rinse well with cold water. (Mama Mai says that this step will eliminate the bitter and spicy taste of the raw daikon) Place well-rinsed radish matchsticks on a double layer of paper towels and squeeze to get all of the water out of the daikon. Place in a small bowl.
Place the carrot matchsticks in the same strainer and rinse with cold water, drain and add to the bowl with the radishes.
Bring the water to a boil, add the sugar and remove from heat. Once at room temperature, add the vinegar and pour over the daikon and carrots in the bowl. Cover and refrigerate for a at least 3 hours before using.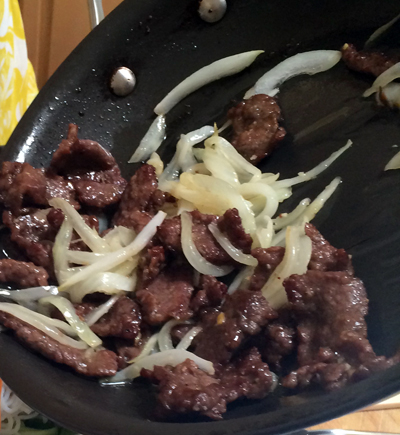 Stir-Fry Beef: Place the soy sauce, garlic, oil, S&P, cornstarch, and baking soda on a large zip-lock bag and mix well to combine. Add the beef, zip the bag closed, and use your hands to massage the marinade into the meat and marinate at room temperature for up to 30 minutes or refrigerate for at least an hour.
In a large wok or non-stick skillet, heat the 2 tablespoons oil over medium-high heat for 1 minute. Add onions along with a light sprinkling of S&P, and stir-fry until soft and translucent, about 5 to 8 minutes.
Add marinated beef and all the marinade from the bag and stir-fry until cooked through, about 3 to 4 minutes.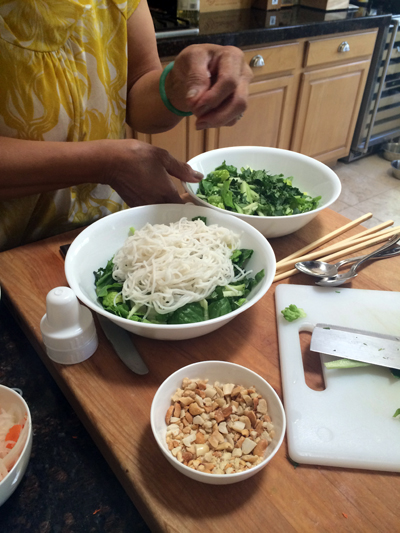 Vegetable Noodle Bowl: Divide the lettuce between 2 bowls, evenly divide the cucumber matchsticks between the bowls, and place them on top of the lettuce. Divide the mint and cilantro between the bowls, sprinkling on top. Divide the noodles between the bowls.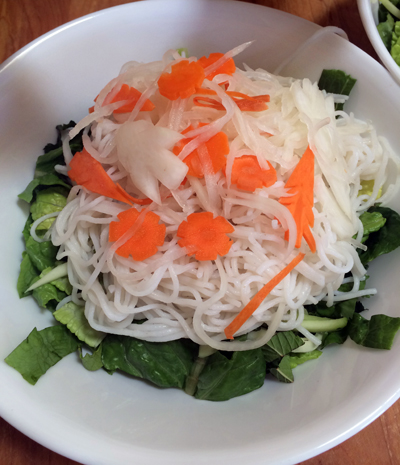 Use a slotted spoon to top with the pickled daikon and carrots.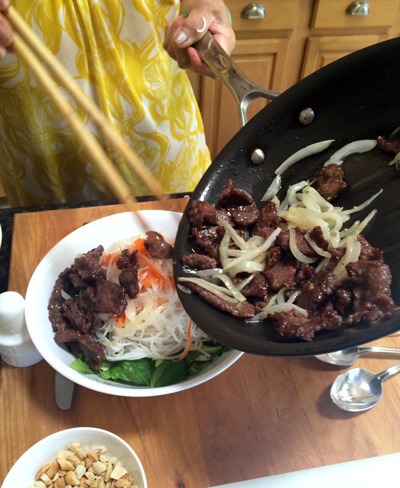 Divide the beef and onions evenly between the bowls.
Pour as much of the Fish Sauce Vinegar over the Bun Thit Bo as you would like (Tram and I used it all, and then I used a spoon to get all of it out of the bottom of the bowl when I was finished.) then sprinkle with peanuts.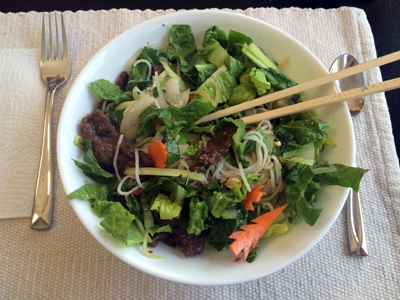 Serve. Toss together before enjoying. And, oh how I enjoyed it – I could eat this every day!
Serves 2